D1 Digest: Saturday, May 20
Roundup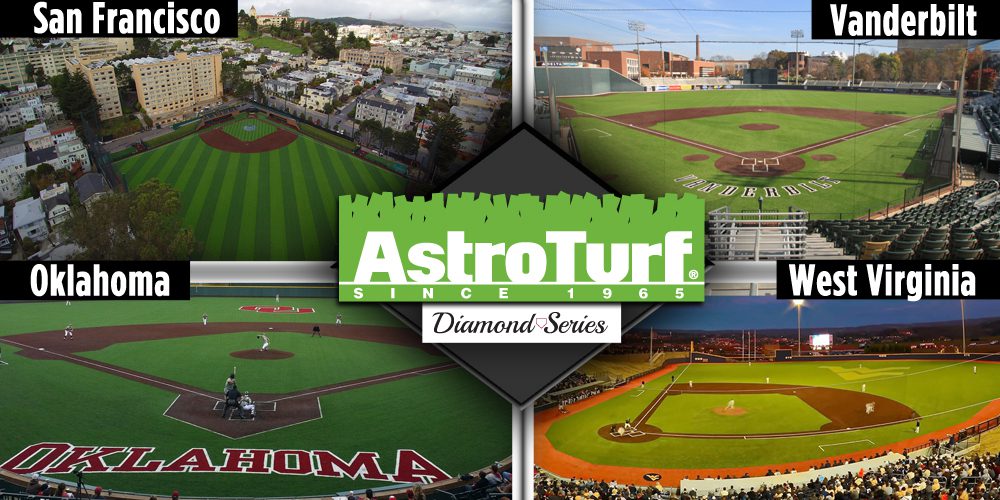 ---
 National Seeds And Hosts
— With Florida and LSU winning on Saturday and earning SEC co-championships, it's time to put the Gators and Tigers as locks for national seeds. Florida has an RPI of 3 with a 21-11 mark vs. RPI Top 50 and an 8-4 record vs. RPI Top 25. Furthermore, the Gators have outstanding metrics from an SOS standpoint. Meanwhile, the Tigers are up to 8 in the RPI with a 20-13 mark vs. RPI Top 50 and 6-7 record vs. RPI Top 25. LSU has been one of the nation's hottest teams the past few weeks and is deserving of a national seed after sweeping Mississippi State on the road.
— With the Gators and Tigers seemingly locked into national seeds, it seems, that means we have seven locks for national seeds: Oregon State, North Carolina, Texas Tech, Florida, TCU, Louisville and LSU.
— That leaves us with three teams in the mix for one national seed: Kentucky, Stanford and Southern Mississippi. You could also throw Virginia and Wake Forest in the mix, but those two should be considered long shots until they make some noise in the ACC tournament. Kentucky still has a very solid RPI of 7, but is three games under .500 against RPI Top 25, followed by an impressive 18-13 mark vs. RPI Top 50. Stanford has an RPI of 11 with an impressive 7-4 mark vs. RPI Top 25 and an 8-6 mark vs. RPI Top 50. The Cardinal also has a stellar mark against RPI Top 100 at 27-13. There's also the Golden Eagles. While USM has no wins vs. RPI Top 25 teams, it was incredibly consistent and dominated a very solid conference. USM also has an 8-4 mark vs. RPI Top 50, a 22-10 mark vs. RPI Top 100 and an RPI of 10. Clearly, the race between these three teams for one spot is tight, and will be determined by next week's conference tournament action and Stanford's final series on the road against Washington State (105).
— Though you never know what a committee will do when it convenes in Indianapolis, 15 of the 16 host sites seem very obvious right now. Outside of the teams we've already mentioned above, Arkansas solidified its host site with a series win at Texas A&M, while other hosts include Long Beach State and Clemson. That leaves us with one final spot for a host site. We had Oklahoma as a host in our projections earlier this week, but it is coming off an 0-2 mark against rival Oklahoma State this weekend. As a result, OU's RPI is down to 21 with a 12-10 league record. Other hosting options include UCF, Houston, Missouri State, South Florida and Arizona. Clearly, what happens in next week's conference tourney action will dictate which direction the committee goes for the final host. It must be noted that UCF and Houston tied for the American Conference title, while Arizona is sizzling hot with a home series against California coming up next weekend.
Bubble Watch
The Sun Belt Trio: Well, things are going to be mighty interesting at the Sun Belt tourney next week. Coastal Carolina, South Alabama and UL Lafayette each took care of business in their respective series over the weekend. So, here's where things stand from an RPI standpoint: Coastal Carolina (48), South Alabama (35) and UL Lafayette (51). We continue to feel like the Sun Belt will end up being a two-bid league on Selection Monday.
South Carolina: You can probably stick a fork in the Gamecocks barring a magical run in Hoover next week. Sure, the Gamecocks finished the Georgia series with a victory. However, they lost three games in their resume vs. Top 50 after Tennessee dropped to 54 on Saturday. The Gamecocks are now 38 in the RPI with an 8-17 record vs. Top 50 and 19-21 vs. RPI Top 100. It's not good times in Columbia.
Missouri: Hmm, should we all be keeping a close eye on the Tigers entering next week's SEC tournament? Absolutely. Let's face it, the Tigers have some serious work to do over the next week, but they swept Tennessee on the road and are up to 49 (+13 from last week) in the RPI. With that said, Missouri finished the regular season with a 14-16 league record and is now 7-17 vs. RPI Top 50 and 13-18 vs. RPI Top 100. It would take a hellacious run in Hoover to get the job done.
Ole Miss: So, the Rebels still have work to do in Hoover next week, but they picked up a big win over Auburn in the series finale on Saturday. With the win, the Rebs are at 32 in the RPI with 13 wins vs. RPI Top 50 and 15-20 vs. RPI Top 100. I still tend to think Ole Miss would slightly be on the good side of the bubble, but things could easily change next week.
Washington: The Huskies are clearly on the bad side of the bubble entering the series finale against Stanford after losing the first two games and the series to the Cardinal. UW is down to 69 in the RPI with a 3-8 mark vs. RPI Top 50 and 17-16 mark vs. RPI Top 100. Also, the Huskies are just 12-14 in the Pac 12. UW desperately needs to win the series finale against Stanford before facing USC (122) to end the regular season.
Florida Atlantic and Louisiana Tech: The Conference USA tournament will be fascinating with Rice playing at a high level. Well, keep an eye on FAU and La. Tech, too. The Owls won the home series against Old Dominion and are now up 17 spots in the RPI this week alone with an RPI of 55. FAU is now 6-9 vs. RPI Top 50 and 16-13 vs. RPI Top 100. Win a few games in the conference tourney and John McCormack's club might be postseason bound. As for the Bulldogs, they finished league play with a series loss at Middle Tennessee and are down to 35 in the RPI with a final league record of 17-13. We still feel good about the Bulldogs, but let's see how things stack up after tomorrow.
Kansas: We said earlier this week the Jayhawks needed to make a statement against Texas Tech this weekend. Well, the Jayhawks lost all three games to the Red Raiders and finished league play with an 11-13 record, along with an RPI of 59. KU is 9-15 vs. RPI Top 50 and 14-20 vs. RPI Top 100. KU isn't dead just yet, but would need to go on a serious tear in Oklahoma City next week.
Miami: So, the Hurricanes will enter the ACC tournament in an interesting situation. On one hand, Jim Morris' club has an RPI of 47 after sweeping Virginia Tech this weekend, which is still very much on the bubble. On the other, the 'Canes finished the regular season with a 16-13 mark in the ACC. While Miami could go either way as of now, a few wins in the ACC tournament could make the decision rather easy for the committee.
Conference Title Roundup
Recap | No. 4 #TexasTech Wins Big 12 Title With Sweep Of Kansas – https://t.co/Ip91uoukyf #WreckEm pic.twitter.com/DcGtU6Nz4c

— Texas Tech Baseball (@TTU_Baseball) May 21, 2017
Pitch. Out. Celebrate.#GatorsWin #SECChamps pic.twitter.com/aguL2dTQKx

— Gators Baseball (@GatorsBB) May 21, 2017
TIGERS WIN!! #LSU claims the program's 1️⃣7️⃣th @SEC Championship with an 11-7 win over Mississippi State. pic.twitter.com/Ubdf5YgEPC

— LSU Baseball (@LSUbaseball) May 21, 2017
CONFERENCE. CHAMPIONS.

🌽⚾️🏆 pic.twitter.com/K0VS0y2mxr

— Nebraska Baseball (@Husker_Baseball) May 20, 2017
Congrats to @WinthropBasebal on capturing the Big South Regular Season Championship!! #GoEagles pic.twitter.com/JS6bhXoyp8

— WUGameDay (@WUGameDay) May 20, 2017
THE CRUSADERS ARE PATRIOT LEAGUE CHAMPIONS!

Holy Cross takes the AQ and is headed to the NCAA Tournament for the first time since 1978! pic.twitter.com/W0X1v0932X

— NCAA Baseball (@NCAACWS) May 20, 2017
2017 Mountain West Champions! #GoLobos pic.twitter.com/hqHMB9MSGM

— UNM Baseball (@UNMLoboBaseball) May 20, 2017
2017 MEAC CHAMPIONS!

Bethune-Cookman wins three straight games to capture the MEAC Tournament Title and AQ! pic.twitter.com/SkKMK4XGvi

— NCAA Baseball (@NCAACWS) May 20, 2017
This feels good. #Champs #M64 pic.twitter.com/0kdy83Ljxu

— Houston Baseball ⚾️ (@UHCougarBB) May 20, 2017
In Case You Missed It …
Cal State Fullerton outfielder Scott Hurst smashed a school-record four home runs in a win over Cal State Northridge on Saturday. Hurst is only the second player to accomplish that feat this season. The other? Likely National Player of the Year Brendan McKay.
Join the Discussion