D1 Digest: Tuesday, April 18
Roundup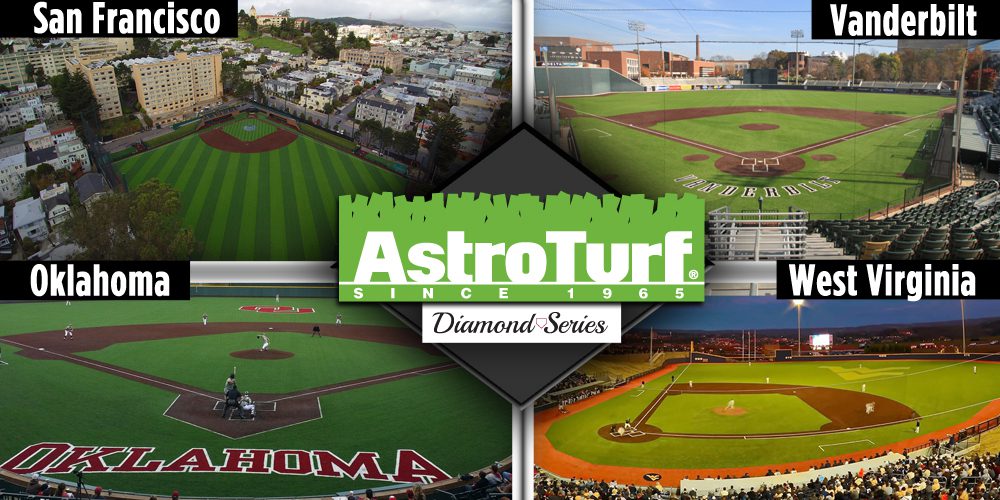 ---
Team of the day: Kentucky
The Wildcats have been waiting a long time to snap their skid against in-state rival Louisville, and they finally did so Tuesday night with an 11-7 home victory. It was the first win over the Cardinals since April 15, 2014, and it came at a great time with the Wildcats coming off a road series win over Missouri and a home series against LSU coming up this weekend.
UK didn't wait long to jump on Cardinals starting pitcher Shane Hummel. The Wildcats struck for five runs in the first inning, with Hummel only recording one out. UL reliever Jake Sparger didn't fare much better with the Wildcats touching him up for four runs in 2.2 innings, thanks to a four-run third inning. UK poured it on with two more runs in the fourth before UL made a fierce rally with a two-run fifth and five-run sixth, but it was too late. UK's Tyler Marshall led the offense, going 3-for-4 with two RBIs, while Connor Heady smacked a homer and Zach Reks, Luke Becker, Riley Mahan and Troy Squires each had two hits in the contest.
🚨 TRIPLE PLAY 🚨@UKBaseball converts your every day 7-2-6 triple play. pic.twitter.com/nj8AsfKXXF

— SEC Network (@SECNetwork) April 18, 2017
Upset of the day: Liberty over North Carolina
Scott Jackson's Flames have quietly put together a solid campaign, improving to 21-14 overall with a 5-2 road win over North Carolina. Liberty starting pitcher Jackson Bertsch put together a solid performance, striking out three and allowing just two runs in five innings, while the bullpen did a marvelous job with Cody Gamble tossing two scoreless and Shane Quarterley and Jack Degroat each tossing scoreless frames. While the pitching staff performed at a high level, the top of the Liberty lineup did some serious damage, with the top three hitters combining for eight hits and D.J. Artis leading the way with three hits and a home run, while Trey McDyre went 2-for-4 with three RBIs. Despite the loss, UNC's Tyler Baum has nothing to hang his head about as he gave the Tar Heels a solid start with four shutout frames.
More upsets
— Charlotte upset No. 18 Wake Forest with T.J. Nichting and Jackson Mims each tallying three hits, while Matt Brooks and Colby Bruce led the pitching staff with just one run allowed in six innings.
— South Alabama righthander Sean Trimble put together a strong start in a 5-2 upset win over No. 15 Mississippi State. Trimble struck out five, walked two and allowed just two hits in 6.2 innings.
— UT Arlington snapped No. 20 Texas A&M's impressive winning streak with some stellar pitching in a 3-2 home win. Though UTA starting pitcher Jake Wilcox scuffled with two runs allowed in two innings, the rest of the staff did a great job with Dylan Schneider, Austin Gardner and Daniel James each tossing two shutout innings. For the Aggies, righty Turner Larkins struck out five and allowed an earned run in four innings.
— Sam Houston State scored all five of its runs in the first five innings in a 5-4 win over No. 23 Houston. Bearkats starting pitcher Hayden Wesneski had some command issues at times, but still managed to allow just three hits in five shutout innings, while at the plate, four SHSU hitters, including Bryce Johnson and Andrew Fregia, finished the night with a pair of hits.
— Georgia Tech hasn't had a great year, but finally experienced some success in an upset win over Mercer. Yellow Jackets third baseman Trevor Craport had a big day at the plate with a pair of doubles and two RBIs, while Kel Johnson also had two hits and two RBIs.
Player of the day: Western Illinois' Drue Galassi
What. A. Day. Unreal. I've heard about some outstanding offensive performances this season, but how about Galassi, who smashed two grand slams, a double, recorded five total hits and knocked in 10, yes, 10 runs to lead the Leathernecks to a 21-4 win over SIU-Edwardsville. What's even more amazing about his performance is that Galassi entered the afternoon with just three homers for the season. He picked the perfect time to have a huge day at the plate.
National Takeaways
— UCLA got itself back over the .500 mark last night in a 2-1, 11-inning win over No. 17 Long Beach State. UCLA and the Dirtbags were entrenched in quite the midweek pitching showdown, but the Bruins took a 2-1 lead and closed it out in the 11th. Sean Bouchard hit a triple in the inning before Chase Strumpf hit a sacrifice fly to bring in the winning run. UCLA's Justin Hooper struck out five and allowed a run on three hits in five innings, while Scott Burke and Jake Bird each threw well out of the bullpen. Meanwhile, for LBSU, righty AJ Jones allowed a run on three hits in six innings.
— San Diego has been one of the nation's more quietly consistent clubs this season, adding another solid win to its resume with an 11-6 triumph over Cal State Fullerton. USD's Colton Waltner and Kevin Collard each had two hits and two RBIs, while leadoff hitter Hunter Mercado-Hood had another solid day at the plate, going 2-for-4 with a double. Riley Adams, too, had a solid day with three hits, while Brhet Bewley had three RBIs. USD moved up four spots overnight in the RPI to 39.
— Louisiana-Lafayette pitched at a high level in a 1-0 road win over Tulane. Evan Guillory put together a strong start, allowing just three hits in 4.1 innings, while Colten Schmidt returned to the mound and struck out four in 2.1 shutout innings. Also, closer Dylan Moore had some command issues out of the pen, but limited damage in 2.1 shutout innings.
— Baylor is beginning to get some of its mojo back. The Bears were held at bay most of the night by sizzling Stephen F. Austin, but how about this? Down 1-0 in the ninth, the Bears got back-to-back homers from Kameron Esthay and Davis Wendzel to beat the Lumberjacks 2-1.
— Louisiana Tech got into a hole in conference play, but slowly but surely is beginning to play much better. The Bulldogs got a walk-off RBI double from Jordan Washam to beat surging McNeese Tuesday night, 8-7. Washam finished the night with a pair of hits, while third baseman Chace Lunceford led the way with a pair of homers and three RBIs.
— Kansas State picked up a pair of really nice wins over New Mexico for the Big 12. The Wildcats beat the Lobos 12-10 in a slugfest to start the doubleheader before doing a clean sweep in the finale with a 3-2 victory behind some solid pitching. Jake Scudder led the way with a homer and four RBIs, while Cameron Thompson also had a big day with a pair of hits and four RBIs.
— Michigan is en fuego, and I'm not sure the Wolverines are slowing down anytime soon. Erik Bakich's club picked up a dominant 12-4 midweek win over rival Michigan State, outhitting the Spartans 17-4 in the process. How about Ako Thomas and Johnny Slater? The duo combined for eight hits with Slater tallying a whopping four doubles and knocking in four runs.
— Missouri State head coach Keith Guttin earned career win No. 1,200 in a 5-3 road win over in-state rival Missouri. Jake Burger smacked a homer for the Bears, while leadoff hitter Hunter Steinmetz had a nice night at the plate with two hits.
Join the Discussion