D1 Digest: Tuesday, April 24
Roundup


---
Aaron Fitt's Five
1. Upset of the Day: Mercer Topples Florida
A week after getting knocked off by Jacksonville in midweek action, top-ranked Florida was upset at home in another Tuesday game, this time by Mercer, 6-4. The Gators built a 4-1 lead after one inning, but Mercer tied it up with a pair of homers in the third by RJ Yeager and Le Bassett, then took the lead for good on Yeager's squeeze an inning later. Bullpen wizard Robert Broom improved to 8-1 with six sterling innings of relief for Mercer, allowing no runs on four hits and a walk while racking up 12 strikeouts. Broom now owns a 1.33 ERA and has 84 strikeouts in 54.1 innings over 22 relief appearances this year. After enduring a six-game losing skid, Mercer has now rebounded with three straight victories to improve to 29-14 overall.
2. Stetson Strikes Back
Last week, Florida State swept a pair of midweek games against Stetson in Tallahassee. The Seminoles returned the trip Tuesday and were upset by the Hatters 5-3 in DeLand. Joey Gonzalez (7 IP, 6 H, 3 ER, 3 BB, 6 K) turned in a strong start to improve to 7-3, and Brooks Wilson worked two scoreless innings for his 15th save, after delivering an RBI single in the first to give the Hatters a lead they would never relinquish. Jacob Koos' two-run double in the fourth inning gave Stetson some key insurance, pushing the lead to 4-1. It was a big resume-boosting win for the Hatters, who are No. 23 in the RPI and 31-11 overall.
Meanwhile, the loss leaves Mike Martin two wins shy of tying Augie Garrido's Division I wins record heading into a series against arch-rival Miami. If the Seminoles can sweep that series, Martin would break Garrido's record on Sunday against his old pal Jim Morris.
3. Oklahoma State Edges DBU
Big 12 leader Oklahoma State made its season debut in the Top 25 rankings this week after sweeping Kansas to improve to 12-3 in the conference, giving it four straight conference series wins. The No. 23 Cowboys kept rolling on Tuesday, edging fellow contender Dallas Baptist 4-2 in 11 innings. Ryan Cash's pinch-hit RBI double broke a 2-2 tie in the 11th, and Jake Taylor followed with an RBI single. Five OSU pitchers turned in strong work, and Reza Aleaziz earned the win with 2.1 innings of scoreless work. The Cowboys are up to No. 33 in the RPI, and their regional hosting chances look better and better with each passing day.
4. Bashin' Bruins Keep On Keeping On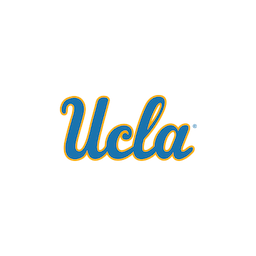 UCLA's offense stayed red-hot with a 12-4 win over rival Cal State Fullerton, giving the Bruins a pair of wins against the Titans this year by a combined score of 24-6. Chase Strumpf had three doubles, Michael Toglia had a pair of doubles among his three hits, and Daniel Amaral posted a team-high three RBIs for the Bruins, who out-hit the Titans 18-6. UCLA has now scored 54 runs during its current four-game winning streak, following a lopsided sweep of Southern California. Since losing a road series at Cal, the Bruins have averaged 10 runs per game over their last 13, and they're 10-3 in those games. Good luck slowing down the UCLA express this weekend, Cal Poly.
5. Bluejay Way
Creighton clinched its first season series win over rival Nebraska since 2010 with a 12-9 victory Tuesday in front of 4,431 fans at Hawks Field. A two-run single by Jack Strunc and a three-run double by Blake Whitecotton highlighted a six-run fifth for Creighton, which held off Nebraska's late rally to improve to 2-0 against the Huskers on the season, with one game left to play. Creighton's offensive outburst helped make a winner out of Preston Church (6 IP, 5 H, 4 ER), who improved to 5-2. The Bluejays have rebounded well since getting swept by St. John's, winning four of their last five games, including a road series victory at Xavier. Nebraska isn't a top 100 opponent, so this isn't a huge resume win, but Creighton his holding steady in the mid-30s in the RPI, keeping it in decent shape for an at-large bid — for now at least. There's no margin for error for the Jays, who have five straight games coming up against teams outside the top 270 in the RPI. Those games are sure to drag them down the RPI rankings.
Kendall Rogers' Five
Mississippi State keeps on rolling
WALK IT OFF!!!!

Luke Alexander delivers a two-run knock & the Governor's Cup is staying in StarkVegas!#HailState🐶 pic.twitter.com/VA8yGUKJgt

— MSU Baseball ⚾ (@HailStateBB) April 25, 2018
Remember when the Bulldogs appeared to be down and out from a postseason standpoint? Well, hmm, here comes Gary Henderson's club. The Bulldogs had a one-run lead over rival Ole Miss in the annual Governor's Cup going into the ninth inning. But the Rebels retook the lead with a pair of runs in the top of the inning. Then, as the Cardiac Dogs have done often the past three weeks, they went back to work. Marshall Gilbert opened the inning with a single before a sacrifice bunt moved him to second, bringing up Jake Mangum. Ole Miss head coach Mike Bianco opted to intentionally walk Mangum, who has been a thorn in the Rebels' side throughout his career. Luke Alexander, though, delivered the knockout blow with a walk-off two-run double into the right-center field gap to give the Bulldogs a 7-6 victory.
With the win, the Bulldogs are right back in the at-large picture with their RPI climbing to 37. Furthermore, the three wins over Ole Miss could loom large on Selection Monday. Henderson's boys still have a tough remaining schedule, but they're back in the fight, which is a lot more than they could say three weeks ago.
Here's a bonus highlight from electric MSU center fielder Jake Mangum:
JAKE. MANGUM! That's just straight up unfair, but we love it!

💻/📱: https://t.co/LfltSWWJEO#HailState🐶 | #SCTop10 pic.twitter.com/VFjxnB1qEV

— MSU Baseball ⚾ (@HailStateBB) April 25, 2018
Oregon State's Steven Kwan has a huge night
Kwan has been a D1Baseball.com favorite since the day he stepped on campus, showed some wheels and an advanced offensive approach. Well, Kwan put together yet another stellar performance Tuesday night in a 9-2 win over Portland. He went 5-for-6 with there runs and two RBIs. He also had a chance to hit for the cycle in the top of the ninth inning. He needed just a double to complete the cycle. However, he hit a ball into the gap in right-center field, and instead of stopping at second base,  trucked over to third for a triple. With the game well in hand, Kwan could've stopped at second to complete the cycle. Nah, he maximized his opportunity. That's Kwan in a nutshell. And oh, by the way, the Beavs are now 30-6.
Southern Miss gets a marquee midweek win
If there's one thing we've criticized the Golden Eagles about this season, it's been their inability to win marquee midweek games. They're a strong team on the weekend, especially with righthander Nick Sandlin back in the mix. But until tonight, there's no doubt the midweek was a concern. USM answered some questions with a 5-3 win over solid RPI South Alabama. J.C. Keys was terrific for USM out of the bullpen, striking out two and allowing just two hits in four shutout innings, while Matt Wallner earned his fifth save. Luke Reynolds led the USM offense with a pair of hits and two RBIs.
With the win, USM's RPI continues to climb. The Eagles are now up to 35 with a 6-5 mark vs. RPI Top 50. They've gone from a team that could potentially be on the bubble to clearly in and potentially hosting with a strong finish to the regular season.
Arkansas cruises past Texas Tech
A season-high 1️⃣7️⃣ by Razorback pitchers tonight.

Needless to say our staff was throwing some 🔥! #WPS https://t.co/7AkOlku2G5

— Razorback Baseball (@RazorbackBSB) April 25, 2018
Note to Big 12 teams: Don't go to Arkansas for midweek games. Texas headed to Fayetteville a few weeks ago and went home battered and bruised up. Texas Tech has another chance to turn the tide on Wednesday, but the Hogs were in total control of Tim Tadlock's club in a 5-1 triumph. Hogs power arm Jackson Rutledge was lifted after allowing a run in 2.2 innings, while Evan Lee tossed 1.2 shutout frames and Barrett Loseke struck out 10 Tech hitters with no walks in 4.2 innings to close out the game. The Red Raiders finished the night with 17 strikeouts, while Dom Fletcher led the way for Arkansas with a pair of hits and two RBIs.
Texas beats Houston in odd fashion
This laser brought to you by the arm of @masenhibbeler. #SCtop10 #HookEm pic.twitter.com/GOu7rOFlsj

— Texas Baseball (@TexasBaseball) April 25, 2018
This was a big one for the Cougars. After taking series from South Florida and Wichita State two of the past three weekends, UH's RPI continues to climb. It had another huge opportunity for an RPI win against the Longhorns on Tuesday. However, some sketchy pitching led to their demise in a 9-4 setback against the Longhorns. So, what was odd about this one? UT tallied just four hits in the nine-run performance. How, you ask? The Cougars walked four batters and also hit four more to contribute to the setback. DJ Petrinsky and Duke Ellis each had two hits for the Longhorns, while Tate Shaw and Zach Zubia each knocked in a pair of runs. The good news for UH is that it has yet another big opportunity coming up this weekend with a three-game set at East Carolina … In other news, the Clemens Family just continues to come through in the clutch for the Texas baseball program. Kody Clemens is getting it done at the plate, while his parents donated $1 million toward the construction of a new locker room and indoor facility. Kudos to the Clemens fam.
Join the Discussion