D1 Digest: Tuesday, April 25
Roundup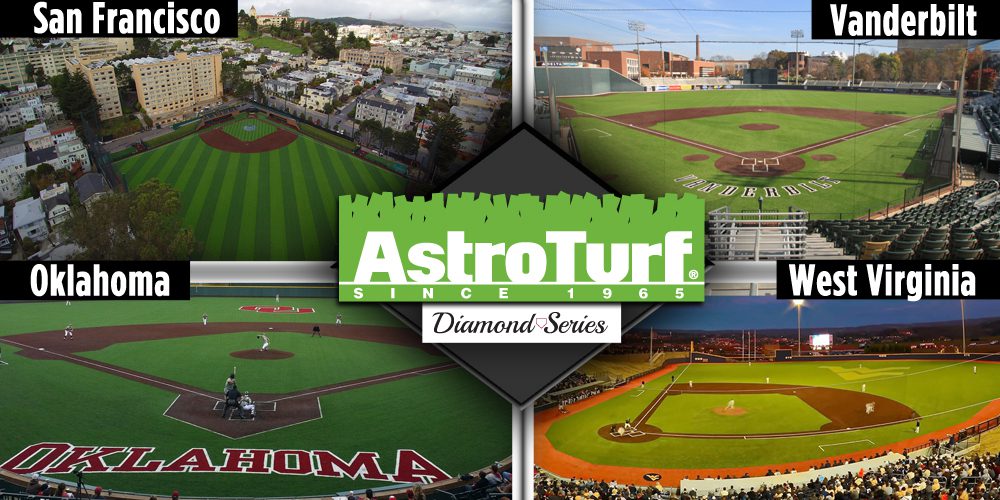 ---
Player of the day: Brendan McKay, Louisville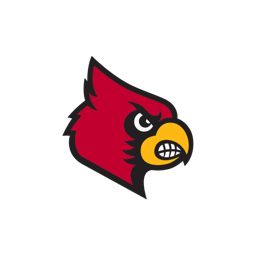 I mean, who else? The Cardinals picked up an expected 14-4 win over Eastern Kentucky. But how about McKay's game? He smacked four homers and finished the contest with a career-best nine RBIs. McKay now has 11 homers on the season. The four homers were the most in a single game by a player this season, while it was the first time the feat was accomplished at UL since Jim LaFountain did the honors way back in 1976 against Western Kentucky.
Louisville head coach Dan McDonnell summed up McKay's day perfectly after the game.
"When a player is having a day like the one Brendan had today, you just want to make sure you appreciate it because those performances are not a common occurrence," said Louisville head coach Dan McDonnell. "Brendan is a special player and when he's at his best, he can make the game look so easy, at the plate and on the mound, and that's a rare combination in a player at this level."
A look at the show Brendan McKay is providing today against @EKUSports. 4 HRs 9 RBI. More w/ @FredCowgillWLKY shortly. pic.twitter.com/n562S1BYX5

— Dan Koob (@DanKoob) April 25, 2017
Upset of the day: Stephen F. Austin over No. 5 TCU
The Lumberjacks have put together a solid spring in the Southland Conference, but had yet to make a statement on the national stage until Tuesday night, when they defeated the Horned Frogs 6-2. SFA starting pitcher Erik Nouis struck out six and allowed just three hits in six shutout innings, while Zac Michener led the offense with a pair of hits and two RBIs. For the Frogs, it was a rough night for righthander Charles King, who allowed three runs on three hits in just 2.2 innings.
More upsets
— Troy knocked off No. 7 Auburn 5-2 behind some strong pitching. Troy's Max Newton allowed just two runs on five hits in five innings, while Cory Gill was outstanding out of the bullpen with six strikeouts, just one walk, while allowing two hits in tthree shutout innings.
— Sam Houston State is much better than its RPI would indicate, and the Bearkats picked up a loud 12-2 win over No. 23 Houston. Bryce Johnson led the Bearkats with three hits and two RBIs, while Riley McKnight also had a big day with a pair of hits and two RBIs.
— Georgia Southern took care of business on the road, 15-7, over red-hot Mercer. GSU's Jordan Wren had a night to remember at the plate, smacking a pair of homers, hitting a double and finishing the contest with three hits and a whopping eight RBIs. Logan Baldwin also hit a home run and finished the contest with three RBIs.
— Tulane beat No. 13 LSU for the second time this season, taking a home contest 9-6. LSU struggled immensely on the mound with starting pitcher Matthew Beck allowing three runs in just 1.2 innings, while Zack Hess scuffled out of the bullpen. Meanwhile, Tulane's Lex Kaplan had a big night at the plate, going 3-for-3 with a pair of doubles, two walks and two RBIs.
— New Mexico knocked off No. 6 Texas Tech in impressive fashion, 16-5. Luis Gonzalez went 3-for-5 with a double and three RBIs to lead the charge, while Jack Zoellner, too, had a strong night with two doubles and two RBIs.
— UCLA knocked off No. 11 Long Beach State, 5-1. UCLA lefthander Justin Hooper put together a solid performance, striking out five, walking three and allowing just a run on five hits in 5.2 innings, while Jake Bird struck out four in 2.1 shutout frames. With the win, UCLA improves to 19-18.
Team of the day: Mississippi State
It has already been a season to remember for first-year head coach Andy Cannizaro. He can add sweeping rival Ole Miss in the regular season series to his list of accomplishments, as the Bulldogs beat the Rebels 4-2 on a neutral site in Pearl, Miss. MSU starting pitcher Denver McQuary had some command issues at times, but still struck out four and allowed just two runs on five hits in 5.1 innings. Meanwhile, hard-hitting Brent Rooker smacked his 17th home run of the season, hit a double and knocked in three runs. Speaking of Rooker, be sure to check out Mark Etheridge's terrific feature on the outstanding veteran for the Bulldogs.
National Takeaways
— No. 24 UL Lafayette won its ninth-straight game with an impressive 8-1 win over Texas in Sugar Land, Texas. Cajuns starting pitcher Evan Guillory was terrific, striking out four, walking two and allowing three hits in six shutout innings. Meanwhile, veteran slugger Joe Robbins led the way offensively with a grand slam in the second inning. The Cajuns received an eight spot boost RPI-wise with the win over the Longhorns.
— Missouri State picked up yet another win over in-state rival Missouri on Tuesday night, this time 5-1 at home. MSU's Austin Knight struck out five, didn't walk anyone and allowed just three hits in 6.2 shutout innings, while Justin Paulsen and Hunter Steinmetz each had big days at the plate with a pair of hits. MSU's RPI continues to stay in the Top 20.
— No. 25 Southern Miss had a poor showing last weekend at home against Old Dominion, but came out with a vengeance in a 13-7 midweek win over surging South Alabama. USM's Daniel Keating hit a home run in the game, while Mason Irby had two hits and four RBIs and Cole Donaldson went 3-for-5 with a double and two RBIs. Matt Wallner also had a nice night with a pair of hits.
— No. 3 Clemson continued its impressive ways Tuesday with a 7-2 home win over College of Charleston. Clemson's Reed Rohlman had a day to remember at the plate, going 3-for-3 with a home run, pair of doubles and three RBIs, while Seth Beer added a pair of hits. Meanwhile, CU starting pitcher Tyler Jackson put together a strong start, striking out four and allowing just two runs on eight hits in seven innings.
— No. 4 North Carolina made easy work of Elon on Tuesday, 11-2 with Brian Miller leading the way. Miller went 4-for-5 with three RBIs, while Brandon Riley had a big day, too, smacking a home run and knocking in three runs. There's also Ashton McGee and Tyler Lynn, who each collected a pair of hits in the victory. The Tar Heels now look forward to a weekend showdown against Clemson.
Join the Discussion