D1 Digest: Tuesday, April 4
Roundup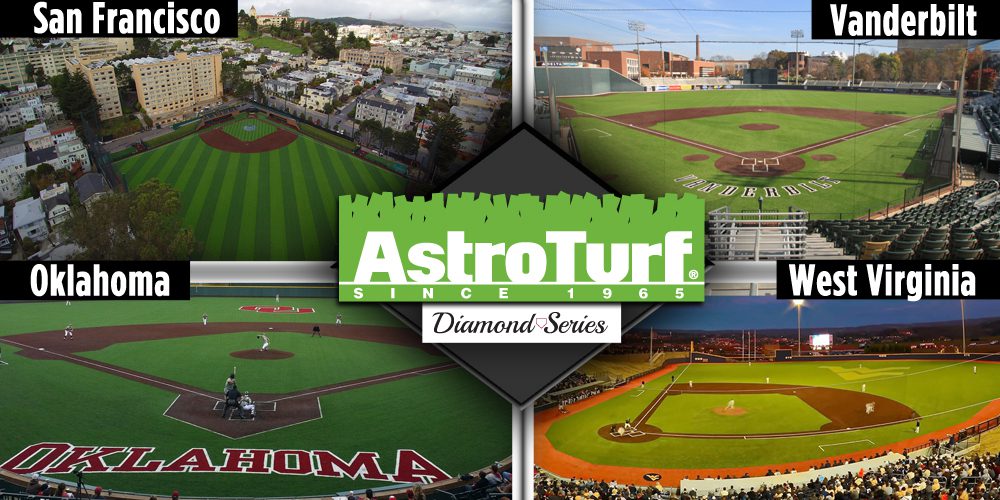 ---

---
Team of the day: Louisville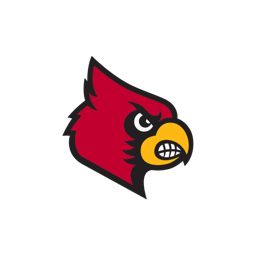 It might've been the biggest Kentucky-Louisville ever, and it didn't disappoint, as No. 2 Louisville held off a late surge from the Wildcats to win 5-3. UL used seven pitchers in the victory, with starter Shane Hummel striking out three and allowing just four hits in two shutout innings, while Adam Elliott was terrific out of the bullpen, striking out one and allowing just two hits in three shutout innings. Meanwhile, SS Devin Hairston led the Louisville offense with three hits and two RBIs, and Drew Ellis went 2-for-3 with a pair of doubles and two RBIs. While the Wildcats didn't take care of business on the mound early in the game, the top three hitters – Evan White, Tristan Pompey and Zach Reks – combined for six hits and three RBIs.
Upset of the day: FIU over Mississippi State
The Bulldogs have been one of the nation's hottest teams over the past couple of weeks, but the Panthers senior righthander, Roman Garcia, shut down the maroon and white, striking out nine, not walking anyone and allowing three runs on three hits in six innings. Meanwhile, Kenny Meimerstorf led the FIU offense with three hits, one of them a homer, and a pair of walks.
Player of the day: Pavin Smith, Virginia
What. A. Performance. Smith is having a strong season for the Hoos, and he continued his impressive ways in a dominant win over Old Dominion. Smith hit two homers and now has 10 total for the season, while he also ended the game with three hits and a whopping seven RBIs. For the season, Smith is now hitting .322 with three doubles, 10 homers and 42 RBIs. Yeah, that's impressive.
Honorable mention
— Texas Tech catcher Michael Berglund put together an impressive performance in a 15-4 road win over New Mexico State. He went 4-for-6 with a double, run scored and three RBIs.
— Pepperdine designated hitter Aaron Barnett had four hits, one of them a double and a pair of RBIs in a big-time win over Cal State Northridge. The Waves did lose the first game of the day against the Matadors in the resumption of a previously suspended game.
— Southeastern Louisiana took care of South Alabama 12-9 on Tuesday and Ryan Byers had a big day at the plate, going 4-for-5 with a double, two runs scored and three RBIs.
— UL Lafayette broke out the sticks in a big way in an 18-2 home win over Nicholls. How about Ishmael Edwards and Steve Sensley? The two combined for six hits, seven RBIs and a double and a home run.
— Mercer slugger Trey Truitt had an interesting day at the plate in a 10-4 road win over Kennesaw State. He walked three times and his lone hit was a homer.
— Troy's Trevor Davis had an impressive night in a 12-11 win over Alabama. Davis went 2-for-3 with a pair of doubles and five RBIs to lead the way.
— Clemson righthander Tyler Jackson put together a strong midweek performance in a 4-0 win over Georgia. Jackson struck out five, didn't walk anyone and allowed just four hits in seven shutout innings.
— Austin Peay imposing lefthander Josh Rye put together a strong start in a midweek win over Southern Illinois. He struck out four, walked two and allowed just one hit in seven shutout innings.
— Milwaukee starting pitcher Adam Reuss put together a strong start in a 2-0 road win over Northern Illinois. Reuss struck out five, walked three and allowed just four hits in six shutout innings.
— West Virginia first baseman Jackson Cramer had a big-time performance in a 14-7 in-state battle win over Marshall. Cramer went 3-for-6 with a homer, double and four RBIs to lead the Mountaineers offense.
— Wake Forest third baseman Johnny Aiello continues to hit the ball well, going 2-for-6 with a double and a home run and four RBIs in a 14-1 home win over Elon.
— Oklahoma slugger Austin O'Brien has been battling a UCL injury, but returned to the lineup Tuesday night and didn't disappoint, hitting a grand slam to help the Sooners capture a solid 6-3 win over Oral Roberts.
National Takeaways
— Virginia has been looking for that statement win on the national stage, and it might've gotten that Tuesday afternoon in a dominant 18-5 win over red-hot Old Dominion. Two-way standout Adam Haseley had a day to remember, going 3-for-4 with a homer and three RBIs, while as we wrote above, first baseman Pavin Smith also had a huge day at the plate. Nate Eikhoff also had a big day at the plate for the Cavaliers with three hits, while it was a tough day at the yard for ODU starting pitcher Morgan Maguire, who was lifted after allowing six runs on seven hits in two innings.
Smith & Haseley on ??, combining for 3 HR, 10 RBI in #UVABase 18-5 Tuesday win over Old Dominion. RECAP/STATS: https://t.co/wiK8CyNRxw pic.twitter.com/DFJfhk2jUD

— Virginia Baseball (@UVABaseball) April 5, 2017
— Florida State has been looking for some sort of identity the past couple of weeks and might've found it Tuesday night in a 7-6 win over No. 20 Florida Gulf Coast on a Jackson Lueck walk-off RBI double in the bottom of the ninth inning. Lueck led the Seminoles at the plate with three hits and three RBIs, while eight different hitters tallied a hit. Perhaps this will be the boost FSU needs to get on a run moving forward.
— North Carolina continues to look like one of the true national title contenders out there. With its back against the wall, East Carolina gave the Tar Heels all they could handle, but Ashton McGee hit a walk-off RBI single in the bottom of the 11th to give UNC a 3-2 victory. Logan Warmoth had a pair of doubles and Zack Gahagan finished with a pair of hits as well. As for ECU, it will head to Houston this weekend losers of four-straight contests. It needs to get back on track with an RPI sitting at 69.
— Oregon State got a little bit of a score in a narrow 4-3 road win over Portland. How about the pitching staff in this one, though? The Beavers tied a program record for single-game strikeouts with 18 on the night, nine of them from Brandon Eisert. That's now 20-straight wins for the top-ranked Beavers.
— TCU held off a late and fierce rally from UT-Arlington to win 5-4 on Tuesday, but the story wasn't what happened at the end of the game. It was what happened at the beginning, as veteran righthander Mitchell Traver returned to the mound. Traver struck out four, didn't walk anyone and allowed two hits in two shutout innings. Traver's return could be an absolute game-changer for the Frogs, as they've started to find their way.
— Ole Miss needed to find a way to get back on track on Tuesday and did that just. The Rebels and Southern Miss were in a hard-fought battle throughout the night, but Ole Miss won the game in the 12th inning when Southern Miss threw an intentional walk pitch to the backstop to score the game-winning run and to give Mike Bianco's club a quality 6-5 win. Ryan Olenek had a big day at the plate with a double and three total hits.
— Georgia Tech has had a tough season thus far, but perhaps Tuesday's 11-8 road win over Auburn gets the ball rolling the right direction. Coleman Poje led the offensive charge with a homer, two hits and three RBIs, while Kyle McCann hit a homer and knocked in a pair of runs. Meanwhile, major kudos also goes to righthanded reliever Jake Lee, who struck out five and allowed just one hit in 4.1 shutout innings.
— Michigan State desperately needs to get its act together this weekend. It wasn't long ago the Spartans were in very good shape from an RPI standpoint. However, after losing a 4-3 decision to Eastern Michigan on the road, the Spartans have now lost five-straight contests. Their RPI is down to 64.
— Rice is having a miserable season thus far, but the Owls had something to cheer about Tuesday night in a dominant 9-0 win over crosstown rival Houston. The Owls three-hit the Cougars and tallied 15 hits of their own with outfielder Charlie Warren going 3-for-5 with three RBIs.
— Cal State Fullerton cooled off San Diego on Tuesday night with a dominant 13-2 victory. Zach Weller led the offensive charge for with the Titans with a pair of hits and two RBIs, while Jake Palvetich added a home run in the winning cause.
In Case You Missed It …
— Stanford long-time head coach Mark Marquess, who is retiring at the end of this season, earned win No. 1,600 in his career Tuesday in a victory over Cal and former player and now Golden Bears head coach Dave Esquer. Marquess is just the fourth coach in NCAA Division I history to reach the 1,600 win milestone.
Congrats, 9⃣#FinalSeas9n #GoStanford pic.twitter.com/WVazwAUhyv

— Stanford Baseball (@StanfordBSB) April 5, 2017
— Stetson has to feel a little angry. The Hatters had a 10-1 lead over Florida in the top of the fifth inning before a delay occurred and the game was cancelled because of rainy weather and lightning in the area. While it might seem a little shady to say the least that the game was canceled, it does sound like there was impending weather in the area. What a tough break for the Hatters.
Florida has decided not to resume tonight's game and has refused to agree upon a day to continue. The game effectively did not happen.

— Stetson Baseball (@StetsonBaseball) April 5, 2017
Did You See This?
In today's highlight reel, how about this play by Michigan center fielder Johnny Slater? Outstanding.
#GoBlue Noteworthy:

How about this catch by Johnny Slater in center field with a runner on first? @ESPN #webgem worthy? You decide. pic.twitter.com/RNwvPD1PrX

— Michigan Baseball (@umichbaseball) April 5, 2017
Join the Discussion