D1 Digest: Tuesday, Feb. 20
Roundup

Want to get in-depth coverage? Subscribe to D1Baseball
---
Team of the day: South Alabama
It's been a fun last week for the Jaguars. After going 3-1 over the weekend, the Jags were back in action against a red-hot Southern Miss club on Tuesday. Well, things didn't look so hot for South Alabama until it put together a four-run eighth inning to take control. The Jags beat the Golden Eagles 10-9 in thrilling fashion, and tallied yet another win that will look good on the resume in a few months.
Dylan Hardy had three hits and an RBI to set the table atop the lineup, while stud shortstop Brendan Donovan went 2-for-3 with a walk and two RBIs. Meanwhile, Carter Perkins and Hunter Stokes each had two hits in the contest.
One bright spot for Southern Miss was the started by Walker Powell. Powell, who has had two Tommy John surgeries in his career, didn't allow a run in three innings. However, he did have some command issues at times.
It was an early-season night to remember for the Jags.
Upset of the day: UNC Wilmington 5, No. 6 North Carolina 4
It didn't look like it was going to be UNC Wilmington's day after the first inning when UNC's Michael Busch hit a three-run home run. However, the Seahawks clawed their way back and captured a massive road win, which the RPI will love. Mason Berne led the offense with a three-run homer in the sixth inning, while electric Greg Jones had two hits in the contest. As for the Tar Heels, Caden O'Brien put together a solid start, striking out seven, walking two and allowing a run on there hits in 4.1 innings.
Notable Upsets
— Fresh off a weekend in which it took a game from South Carolina on the road, VMI recorded yet another solid win with a 9-4 road triumph over No. 17 Virginia. VMI's Brandon Barbery struck out two and allowed just one earned run and six hits in five innings. Matt Pita and Will Malbon led the way offensively with three hits each.
— Xavier took care of No. 8 Kentucky on the road, 3-2. XU freshman righthander Henry Miller put together a strong start, striking out six and allowing just a run in four innings, while Conor Grammes tossed 1.1 shutout innings and Trey Schramm tossed three shutout frames to end the game.
—Nevada hit the road and upset struggling No. 22 Cal State Fullerton in a 2-0 victory. The Pack's Dalton Gomez put together a strong start for T.J. Bruce's club, striking out five, walking one and allowing seven hits in eight innings. As for the Titans, it's safe to say they're, umm, struggling offensively with just nine runs through four games.
For the first time in the program's D1 history, #CalStateFullerton starts the year 0-4. https://t.co/NDVvT7K2nl

— Shotgun Spratling (@ShotgunSprD1) February 21, 2018
— Davidson is still causing some headaches. The Wildcats played host to Wake Forest and won, 3-1. Davidson starting pitcher Connor Gordon had a good afternoon, striking out four and walking one in six hitless innings. As for the Demon Deacons, they need to get back on track, as they're sitting in iffy shape with a 2-3 record.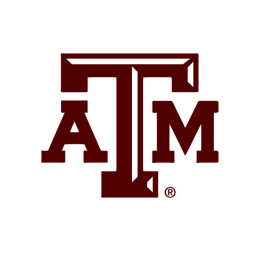 Player of the day: Zach Deloach, of, Texas A&M
The 6-foot-2, 195-pound, Aggies freshman had a strong night in a dominant win over Stephen. F. Austin. Deloach became the first Aggies slugger to hit for the cycle since Tyler Naquin did it way back in 2011. Deloach went 4-for-4 and induced two walks in addition to his other production. The talented newcomer is hitting .579 through four games.
Here's a look at all four hits, as @zach_deloach7 went for the cycle in Tuesday's win! #FamilyF1rst #12thMan pic.twitter.com/0IWtQ4RSKP

— Texas A&M Baseball (@AggieBaseball) February 21, 2018
Quick Takes
• No. 1 Florida has an embarrassing riches of pitching talent. Well, let's welcome freshman righthander Jack Leftwich to the list of the potential elite arms for the Gators. Leftwich sat 92-94 and up to 95 mph with his fastball, along with crisp secondary stuff in a 6-1 win over Florida Atlantic. The righty struck out five, walking one and allowed two hits in 4.1 innings. After the game, UF coach Kevin O'Sullivan praised Leftwich in a big way:
"I think it was a really, really good test for him because that was an older FAU team. He was really good. That's about as good a start for a freshman as we've had [in my time at Florida]. Hudson Randall's start in 2010 against UCF, Logan Shore the same thing I think in 2014 against UCF too. He's right there with them. His stuff was crisp, he's got a great arm and he's got a great future. He threw some really quality off-speed pitches too."
• No. 3 Texas Tech got an impressive performance from Ryan Shetter, who struck out nine, didn't walk anyone and allowed just a hit in six shutout innings in a 12-0 win over New Mexico State. In addition to Shetter's big day, Brian Klein smacked a pair of homers for the Red Raiders.
• No. 9 Ole Miss had a loaded pitching staff coming into the season, but the offense was a question mark. Well, the Rebels are off to a nice start offensively through four games after an 8-6 midweek win over Memphis. Nick Fortes led the Rebels charge with a pair of homers and six RBIs. It's obviously very early, but the Rebs are hitting .326 as a team.
• Houston Baptist second baseman Jack Fitzgerald had a day to remember with a huge performance in a 15-3 win over Texas Southern. Fitzgerald smacked a pair of homers and knocked in eight runs in the win over the Tigers.
• Louisiana Tech picked up a nice midweek win over in-state foe McNeese State, who is now off to a surprising 0-4 start. The Bulldogs got a terrific start from David Leal, who stuck out six, didn't walk anyone and allowed a run and three hits in seven innings. It was a reunion kind of night as Tech pitching coach Cory Barton was at McNeese State last season. For tonight, scoreboard goes to Barton.
• How is this for some bullpen work for Elon? Phoenix starting pitcher Mason Daniels allowed a run on six hits in three innings, and then gave way to righthander Robbie Welhaf. Welhaf was terrific, striking out 12, walking just one batter and allowing a hit in six shutout innings. The 2-1 win over Radford was Elon's first win of the season.
• Jacksonville, fresh off an impressive home series win over West Virginia, tallied a solid 13-8 win over Bethune-Cookman. And how about this day from second baseman Evan Fernandez? He smacked a pair of homers and knocked in four runs in the winning cause.
• Liberty righthander Brady Stamper had a performance to remember to help lead the way to a 4-1 home win over James Madison. Stamper struck out eight, walked two and allowed just there hits in five shutout innings.
• Here are some quick thoughts from our Jan Moffett, who was on-hand for No. 14 Louisville's win over Eastern Kentucky:
It was a strangely hot and windy day in Louisville as the Cardinals faced Eastern Kentucky in their home opener.  Junior righthander Brian Hoeing took the mound for Louisville and won the game with five innings of work, allowing two unearned runs on three hits and four walks. His fastball sat 90-93, and he worked in a 78-81 breaking ball that showed up more in later innings. He showed composure on the mound and pitched well through 15 outs despite giving up two runs in the first, and walking two to start the second, which he quickly nullified with a double play.
The Colonels held the Cardinals to a two-run lead, but big, righthanded closer Sam Bordner slammed the door with three strikeouts in a dominant ninth inning.  Commanding a 94 mph fastball with an effortless delivery to both sides of the plate, and standing at a solid 6-foot-6, Bordner is impressive and exciting to watch.
Junior center fielder Josh Stowers showed off his range and intuitive route-running in the windblown outfield.  His bat was quiet for the night, but his speed and fluid athleticism were evident anyhow.
No home run power was on display, but sophomore outfielder Drew Campbell made some impressive contact. Here's video of Stowers:
• No. 11 UCLA received a strong start from Ryan Garcia in a 2-1 win over Pepperdine. Garcia struck out seven, didn't walk anyone and allowed just three hits in five innings. The Bruins beat the Waves on Chase Strumpf's walk-off RBI double.
• No. 13 Vanderbilt recorded a rather easy 7-1 victory over Presbyterian at home with 6-foot-3, 200-pound righthander Maddux Conger leading the way on the mound. Conger was very good, striking out five, walking two and allowing just three hits in five innings.
• Stetson has more than just Logan Gilbert and Brooks Wilson. How bout Joey Gonzalez? Gonzalez had a terrific start in a 1-0 win over UCF. Gonzalez struck out seven, walked one and allowed four hits in seven shutout innings. Wilson came out of the bullpen and struck out five and walked one in two innings of relief work. As for UCF, Thad Ward struck out seven Hatters hitters in three innings.
• No. 5 Florida State used a four-run eighth inning to take care of South Florida, 5-2. FSU starting pitcher Andrew Karp had a nice afternoon on the mound, striking out six, walking one and allowing a run and four hits in five innings. Meanwhile, Drew Mendoza had a strong day at the plate with a pair of hits and two RBIs … On another note, FSU coach Mike Martin announced after the game they should have the results of Tyler Holton's MRI back at some point Wednesday.
Podcast: Play in new window | Download
Subscribe: Apple Podcasts | Android | Google Podcasts | RSS
Join the Discussion