D1 Digest: Tuesday, March 14
Roundup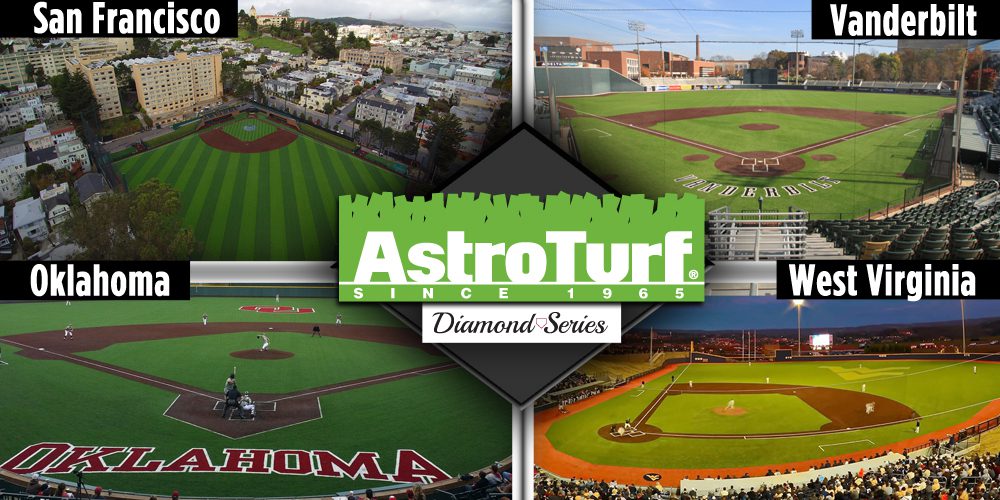 ---
Team of the day: Florida
Who knew an RBI single in the bottom of the seventh by Florida's Mark Kolozsvary would be the difference between a win and a loss against rival Florida State on Tuesday? The Gators extended their scoreless streak against the Seminoles to 31 innings in a 1-0 victory in Gainesville. With the win, the Gators have now won 13 of the last 16 contests against Mike Martin's club.
The key in this one? Shocking, I know, the Florida pitching staff. UF righthander Nate Brown put together a strong start, striking out four, not walking anyone and allowing just three hits in five shutout innings. Meanwhile, how about freshman lefty Andrew Baker? He entered in the middle-to-late innings and was electric, striking out four in 2.2 hitless innings. Then, Tyler Dyson struck out two FSU hitters in the ninth inning to preserve the victory. Brown and Baker both worked 90-93 with their fastballs, while also showing excellent feel for their secondary offering.
Florida's Andrew Baker was a beast out of the bullpen. (Tim Casey)
UF wasn't the only team to pitch at a high level. FSU wasted a strong start from Andrew Karp, who struck out 11, didn't allow a walk and allowed a run on five hits in seven innings.
Playing the Seminoles seemed to get the Gators back on track after looking rather pedestrian over the past week.
Upset of the day: UT Arlington over Texas Tech
Just a week after crushing Arizona in midweek action, the Red Raiders had a slip up in the midweek with a tough 5-1 loss to the Mavericks in a game that was played in front of 4,259 fans at Globe Life Park.
It's not easy to tame a quality Texas Tech lineup, but UTA accomplished that goal. Jordon West had some command issues, but still managed to allow just a run and a hit in 3.2 innings, while Jake Wilcox tossed 1.1 shutout innings. UTA closed out the game with Daniel James, who was terrific, striking out six and allowing just one hit in four shutout frames.
Player of the day: Barrett Charpia, dh, The Citadel
In what was the most lopsided result of the season thus far, the Bulldogs ripped Winthrop 34-8 with Charpia and others leading the way. Charpia had an unreal day at the plate, going 5-for-8 with two homers and nine RBIs. That was followed by a ridiculous performance from William Kinney, who hit four doubles and knocked in six runs.
Looking Good
Texas
The Longhorns are looking to turn the tide in the State of Texas, and this is a huge week for David Pierce and the new-look staff with Texas A&M in the midweek and Texas Tech this weekend. Pierce's Longhorns passed their first test with a thrilling 4-3 victory over the Aggies. It wasn't the cleanest game of the night, but hard-throwing lefty Nick Kennedy gave the Longhorns a gritty and quality start, striking out six, walking two and allowing an unearned run on just two hits. Kennedy sat 92-94 with his fastball, while also showing good feel for his mid-80s slider at times. UT first baseman Kacy Clemens continued his hot hitting, going 2-for-3 with a double and an RBI, while his biggest play of the night came in the 8th when the Aggies had runners at the corners, just one out in a 4-3 game and a speedy Nick Choruby at the plate. Choruby laid down a bunt to try to tie the game, but Clemens stormed in and made a terrific throw to home to get a force out. UT got out of the eighth without further damage and avoided another flurry of drama in the ninth to preserve the victory.
Kacy Clemens continued his hot hitting against Texas A&M. (Texas photo)
How important was this one for the Longhorns? Pierce didn't mince words.
"I think for our program and our mentality, it's huge," he said about the win over rival A&M. "It's not just another Tuesday night, and we'd be kidding ourselves if it is. It's a great builder for our program and for our players. I feel like they can compete and beat anyone in the country."
Ole Miss Pitching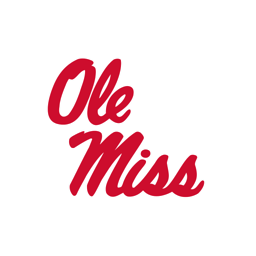 What are Mike Bianco and Carl Lafferty putting in the water in Oxford, Miss? Goodness gracious, the Rebels have now tossed four-straight shutouts after beating Nicholls 5-0. Freshman lefthander Ryan Rolison put together a strong start for the Rebs, striking out seven, walking just one and allowing four hits in six shutout frames. The Rebels still aren't overwhelming teams from an offensive standpoint, but do they even need much of that at this point? Impressive pitching, folks.
North Carolina
The Tar Heels picked up a huge ACC series win over Virginia this past weekend, and kept that positive trend going in midweek action with a dominant 9-2 win over Maryland. The Heels one-hit the Terps, with starting pitcher Tyler Baum striking out four and allowing just one hit in five innings. Meanwhile, the offense touched up Maryland starter Hunter Parsons for four runs on three hits in 1.2 innings. Ashton McGee hit a homer and knocked in four runs, while Zack Gahagan also hit a home run and Brian Miller and Logan Warmoth each had two hits.
Georgia Tech
Sure, the Yellow Jackets had a tough weekend against Miami to begin ACC play, but they bounced back in impressive fashion in midweek action with a 2-0 win over Oklahoma. Tech righthander Ben Schniederjans put together a nice start, striking out six, walking two and allowing a hit in five shutout innings, while Jay Shadday was terrific out of the pen, striking out three and allowing a hit in four shutout innings. While the Sooners didn't win, Dylan Grove had a nice start despite some command issues at times, allowing just four hits in six shutout innings.
Oklahoma State
It's difficult to slow down New Mexico's offense, but junior righty Blake Battenfield did the deed on Tuesday night in a 3-0 victory. Battenfield struck out six, walked three and allowed just one hit in seven shutout innings. Meanwhile, UNM wasted a quality start from James Harrington, who tossed six shutout innings and allowed just two hits.
Auburn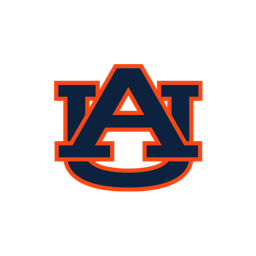 It will be mighty intriguing to see what the Tigers do against powerful Florida at home this weekend, but first they had to face UAB on Tuesday, winning 4-0. Andrew Mitchell was lifted after just an inning of work to start the game, while Gabe Klobosits was outstanding out of the bullpen, striking out three and allowing just six hits in six shutout innings. Blake Logan led the offense with a pair of RBIs.
Sam Houston State
The Bearkats are getting their groove back after that series loss to Louisiana and midweek loss to Baylor a couple of weeks ago. SHSU improved to 12-5 with a 6-2 road win over Rice, which dropped to 6-12 with the setback. SHSU starting pitcher Dakota Mills allowed two runs on four hits in 5.1 innings, while Clayton Harp led the way offensively with a double and three RBIs … While he went 0-for-3 for Rice in the game, Wayne Graham's club welcomed back second baseman Tristan Gray, who missed the first four weeks because of academic issues.
Not So Good
TCU
The Frogs probably can't wait to get back to the Lone Star State. They went 1-2 against UC Irvine over the weekend and didn't look any better in a 7-0 loss to Long Beach State on Tuesday. TCU started righty Brian Howard to get him an inning of work, while Dalton Horton allowed three runs on five hits in four innings. The biggest surprise was righthanded bullpen stopper Durbin Feltman allowing four runs in an inning of work. Luke Rasmussen went 2-for-4, while Lucas Tancas had a huge day at the plate, going 2-for-3 with a pair of triples.
San Diego
Apparently being ranked wasn't a motivating factor for the Toreros as they met crosstown rival San Diego State on Tuesday. The Toreros had their doors blown off by the Aztecs in a 10-1 setback. Alan Trejo led the Aztecs' offensive charge, going 3-for-6 with a home run and two RBIs, while Jordan Verdon had a home run and two RBIs and Andrew Brown went 3-for-6 with two RBIs. The Aztecs are now quietly a solid 11-6 overall.
UCLA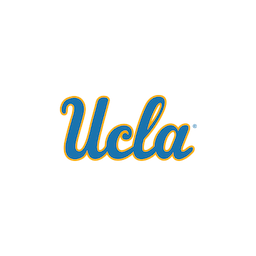 I don't ever doubt John Savage's ability to get his team ready at some point this season, the Bruins continued their iffy ways Tuesday night in a 5-3 loss to surging UC Irvine. UCLA has now lost six of its last seven contests and is now 6-9. UCLA used a cornucopia of arms against the Anteaters, while Kyle Cuellar went 3-for-5 with three RBIs. However, Irvine got a solid start from Jordan Bocko, who allowed just a run on three hits in four innings, while Keston Hiura had two hits and catcher Alex Guenette went 3-for-5 with an RBI.
In Case You Missed It
Check out this walk-off homer from Loyola Marymount's Billy Wilson in a 4-3 extra-inning win over USC. He wasn't real sure about it ….
BILLY WILSON WITH THE WALK-OFF HR!!!!

FINAL: LMU 4, USC 3 (10) pic.twitter.com/bXlGh2mC8G

— LMU Baseball (@lmulionsBSB) March 15, 2017
Join the Discussion