D1 Digest: Tuesday, March 20
Roundup

Want to get in-depth coverage? Subscribe to D1Baseball
---
Team of the day: Florida State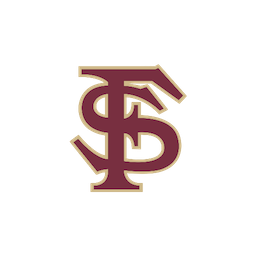 In the lone battle between two ranked teams tonight, the Seminoles got the best of No. 23 UCF in Tallahassee, 6-4. Jackson Lueck set the tone for the Seminoles with a two-run homer in the first inning, while Drew Mendoza had a solid night at the plate with two hits. On the mound, FSU righthander Andrew Karp turned in a solid performance against a good lineup, striking out 10 and allowing three runs and six hits in 7.1 innings.
Upset of the day: Coastal Carolina over No. 14 Clemson
What. A. Game. With the Tigers and Chanticleers tied at 5-5 in the bottom of the ninth inning, Coastal's Lee Sponseller hit a walk-off grand slam to give his team a 9-5 victory. It doesn't get much better than that to end a game, does it? While Sponseller's big blast did the most damage on this night, Seth Lancaster also had a solid night at the plate with a pair of hits and an RBI, while Anthony Simonelli tossed four innings and allowed a run to start, and Davie Inman tossed three shutout frames out of the bullpen. With the win, Coastal is 16-7 and moving closer to returning to the Top 25.
Chants Win! Lee Sponseller walk-off grand slam to beat Clemson 9-5. pic.twitter.com/7cpFI0OPJT

— Coastal Baseball (@CoastalBaseball) March 21, 2018
Player of the day: Luke Heyer, of, Kentucky
Heyer was rather quiet over the weekend at Arkansas, so it was interesting to see how he'd respond in midweek action against Xavier. Well, he and his fellow Wildcats rose to the occasion at the plate. Heyer finished a 20-4 victory with a pair of homers and five RBIs. That's one way to get back into a groove if you're the 'Cats.
We scored our most runs in a game since plating 26 against Ball State in March 2013. Read all about the game and loads of player notes at https://t.co/FjFkKLfF5U#WeAreUK pic.twitter.com/OtaJiONXjt

— Kentucky Baseball (@UKBaseball) March 20, 2018
Quick Hitters
• Texas won its fourth-straight game in a 3-2 win over No. 25 Sam Houston State. Righthander Nico O'Donnell tossed three shutout frames to start the game, while Bryce Elder struck out four and allowed a run in 3.2 innings. Meanwhile, the Longhorns brought usual Friday starter Nolan Kingham out of the bullpen to close out the Bearkats. DJ Petrinsky finished the night with three hits for the 'Horns.
• No. 12 Texas A&M dropped two of three at Auburn over the weekend, but bounced back in solid fashion in a 13-4 rod midweek win over scuffling Rice. Michael Helman led the Aggies with a home run, four hits and three RBIs, while the Owls continue to struggle. Rice has lost seven of its last 10 games, now sits at 9-14 overall and has an RPI well into the 100s. In other words, where has the usual Rice gone?
• It's not often you get a pitcher's duel in the midweek, but that's exactly what happened in Wichita, Kan, as Wichita State narrowly beat Oklahoma, 2-1. WSU six pitchers to quell Oklahoma's bats, while Luke Ritter led the charge at the plate with a pair of hits. For OU, Brylie Ware was a bright spot with three hits, one being a double.
• Iowa staged a late rally with two runs in the ninth inning, but Saint Louis prevailed, 7-6 on the road. With the win, the Billikens have now won 11-straight contests and Darin Hendrickson's club is an absolute roll. Ryan Hernandez and Alex King each hit homers for the Billikens, while leadoff hitter Aaron Case had a double and two RBIs.
• The ACC had a couple of tough midweek setbacks on Tuesday, with Boston College opening its new facility with a 7-4 loss to a solid Northeastern club, while Notre Dame dropped a 5-3 decision to Northern Illinois.
• North Carolina might be figuring things out. The Tar Heels got a strong start from Rodney Hutchison in a 13-1 win over scuffling Maryland. Hutchison struck out six, walked one and allowed a run on six hits in seven innings, while Michael Busch and Kyle Datres led the offensive charge, each hitting a home run with Busch hitting a grand slam and Datres knocking in a pair of runs.
• Fresh off a home series win over Texas Tech, Baylor appears to be figuring things out. The Bears earned a very solid road midweek win over Dallas Baptist, 5-2. Jacob Ashkinos was very good out of the bullpen, striking out nine and allowing just a hit in four shutout innings, while Davion Downey had two hits and an RBI to lead the offense.
• St. John's began the season in red-hot fashion, but the Johnnies have cooled off quite a bit since, losing seven of their last eight games, including a surprising 2-1 decision at home to Fairfield. Fairfield's Josh Arnold put together a strong start, striking out five, walking two and allowing a run on two hits in six innings.
• Nebraska has had an iffy start to the season and dropped to 11-9 overall with an 11-4 road loss to Oral Roberts. ORU's Spencer Henson put together a strong night at the plate with a home run, two hits and four RBIs.
• Fresh off a home series sweep of Grand Canyon, Cal State Fullerton continued its winning ways with a 9-3 win over San Diego. Daniel Cope hit two doubles and knocked in a run for the Titans, while Mitchell Berryhill had two hits and two RBIs and Sahid Valenzuela finished the night with three hits. Suddenly, the Toreros are now 10-11 overall.
• Utah and BYU have struggled so far this season, but it's always fun when they get together for the Holy War. Well, what an ugly and fitting finish to this one, as the Cougars won the game in the bottom of the ninth on a walk-off wild pitch, 7-6. Really?! Keaton Kringlen led the BYU offense with two hits and two RBIs, while Brock Hale finished the night with three hits.
• The Citadel's Ben Peden hit a solo home run in the ninth inning to give the Bulldogs a huge 4-3 road win over South Carolina, 4-3. Peden finished the night with three hits, while Jordan Buster (great name alert) struck out five in 2.2 shutout relief innings to notch his third win of the season. With the loss, the Gamecocks are now 13-8 and have an RPI well into the 100s, setting up a huge series at Georgia this weekend.
• South Alabama appears to be figuring things out again. The Jaguars hosted Southeastern Louisiana and picked up a solid 6-1 win. Jaguars starting pitcher Andy Arguelles allowed a run on three hits in five innings, while Zach Greene was outstanding out of the bullpen, striking out four in four hitless innings.
• No. 24 UNLV picked up yet another solid win in midweek action with a strong finish in a 10-3 road win over Arizona State. The Rebels scored seven runs the final two frames to run away from the Devils, with Kyle Isbel leading the charge with a home run, two hits and four RBIs. Max Smith also had a big day for the Rebels, walking twice, hitting a triple and knocking in three runs.
Join the Discussion