D1 Digest: Tuesday, March 21
Roundup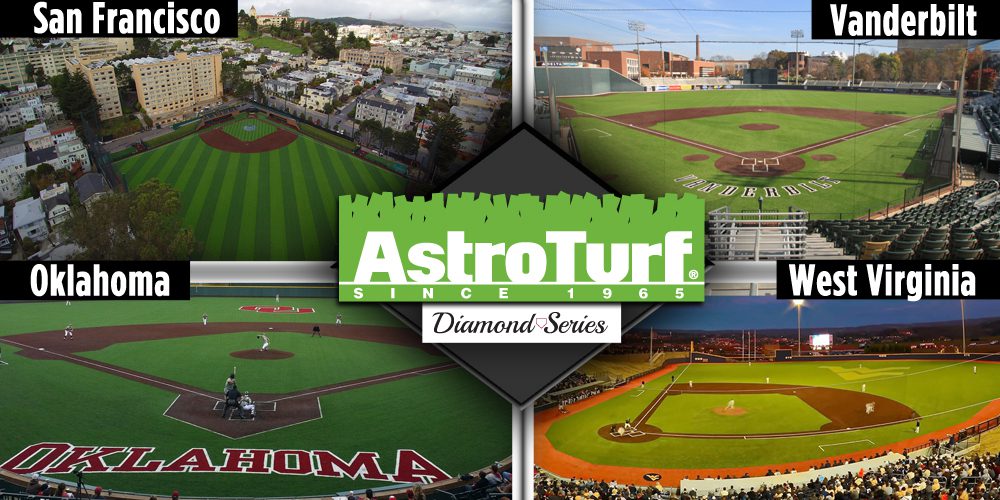 ---
Team of the day: Cal State Fullerton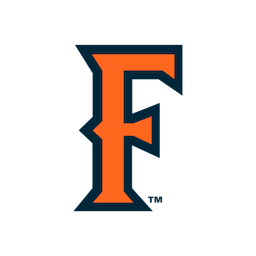 The Titans are playing an impressive brand of baseball and earned their eighth-straight win with a dominant 9-2 road victory over No. 23 San Diego. Zach Weller and Hunter Cullen each hit homers for the Titans, while Chris Hudgins, Niko Pacheco and Scott Hurst each finished the night with a pair of hits. Junior righthander Joe Wills had a solid start for Fullerton, striking out four and allowing two runs on six hits in five innings, while USD's Miles Sandum allowed four runs on four hits in 4.1 innings.
Zach Weller talking about his big night, including his 1st career HR#TusksUp | #GameOn pic.twitter.com/BgX32jwOWM

— Titans Baseball (@FullertonBSB) March 22, 2017
Upset of the day: Cincinnati over No. 2 Louisville
The Cardinals, along with Oregon State, have been college baseball's hottest team to start the season, but they were cooled down a bit Tuesday night in a 6-3 road loss to the Bearcats. Cincinnati scored five of its six runs the first two innings, as it touched up UL starting pitcher Michael McAvene for five runs — four earned — on six hits in just 1.2 innings. Bearcats second baseman Kyle Mottice led the offensive charge, going 2-for-5 with two RBIs.
More Upsets
– Memphis first baseman Trent Turner hit a walk-off RBI single in the bottom of the 11th inning to lead the Tigers to a 2-1 win over Ole Miss — sweeping the midweek series with the Rebels. Memphis sophomore righthander Jonathan Bowlan pieced together a strong start, striking out eight, walking one and allowing just a run on four hits in 8.1 innings.
– Stephen F. Austin hasn't had a great season thus far, but had something to celebrate Tuesday night with a 6-2 win over suddenly scuffling Louisiana Tech. SFA lefthander Erik Nouis put together a quality effort in the victory, striking out nine, walking two and allowing two runs on five hits in five innings.
– Texas State picked up a big series win at home over Coastal Carolina this past weekend, and the Bobcats added to it by handing Interstate 35 foe Texas its four-straight loss in an 11-10 victory in 10 innings. The Bobcats and Longhorns went back and forth throughout the night, with Texas State scoring three runs in the bottom of the ninth to send the game to extras. Then, in the 10th, Luke Sherley hit a bloop walk-off RBI single into right field to win the game. Sherley finished the game with four hits and four RBIs, while the Longhorns have a predicament with Kyle Johnston struggling out of the bullpen as of late.
– NC State took a step forward, or so we thought, this past weekend with a series win over Miami. However, it took a small step back Tuesday night with a 9-8 home loss to Campbell. The Pack put together a furious rally in the bottom of the ninth, but it wasn't enough as Cole Hallum and Matthew Barefoot combined for six hits and five RBIs to lead the Camels.
Player of the day: Houston's Trey Cumbie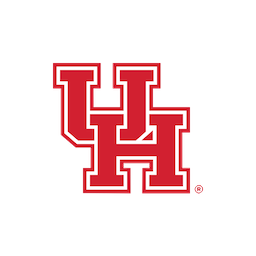 The Cougars hit the road looking to make a midweek statement, and did just that with lefthander Cumbie leading the way. It's not every day you see a complete game on a Tuesday, but he did that in a 4-0 win over No. 16 UL Lafayette. Cumbie, a 6-foot-2, 206-pounder, struck out five, walked two and allowed just five hits in the complete game shutout. Meanwhile, the Cajuns wasted a quality start from Jack Burk, who allowed one earned run in seven innings.
National Notables
– It wasn't the prettiest game ever, but Florida State got on the winning side of the ledger with a 10-9 come-from-behind win over Jacksonville. FSU entered the ninth inning needing two runs to tie the Dolphins. Instead, it rallied for three runs with J.C. Flowers hitting a walk-off two-RBI single to win it. Flowers finished the game with three hits and two RBIs, while Cal Raleigh and Taylor Walls each hit a homer. Meanwhile, the negative on the night was FSU starting pitcher Andrew Karp failing to get out of the first inning and allowing six runs on three hits.
– Missouri won its 20th-straight game with an 11-8 win over Little Rock. Veteran catcher Brett Bond led the offense charge yet again with two hits and three RBIs. The Tigers are doing so well, they even got a shout out from a country music star.
Unreal @MizzouBaseball ! Keep her going!

— David Nail (@davidnail) March 22, 2017
– Southern Miss is riding high after getting a big road series win over Louisiana Tech this past weekend. The Golden Eagles jumped out to a 7-0 lead over struggling Mississippi State before eventually holding on to win 7-5. USM's Dylan Burdeaux had a hit and two RBIs, while Cole Donaldson had two hits and two RBIs. USM has now won eight straight contests.
– Texas A&M was amid a four-game skid until facing struggling Rice Tuesday night. The Aggies trimmed an early deficit before taking charge as the game progressed in an 8-5 victory. While the Aggies bounced back, Rice dropped to an incredible 6-17 overall. A&M's Joel Davis had a homer and three RBIs, while Logan Foster and Austin Homan combined for five hits.
– Tennessee Tech's Kevin Strohschein had a night to remember in a 20-9 road win over UNC Asheville. Strohschein went 3-for-5 with a home run and five RBIs as TTU banged out 24 hits.
– What has happened to Bryant this season? The Bulldogs are usually a sure bet to be a quality club, but they dropped to 3-14 overall with an 8-7 road loss to Hartford. Bryant's Vito Morgese allowed five runs on six hits in 4.1 innings.
–  Baylor got right back on track Tuesday night after a tough series loss to West Virginia over the weekend. All but one hitter in Baylor's lineup had a hit in the game with Aaron Dodson collecting a pair of hits in an 8-6 win over Dallas Baptist.
– UNC Wilmington appears to be back on track. The Hawks have won six of their last seven games after beating Maryland 10-7 in midweek action. Casey Golden led the offensive charge with a pair of hits, while Ryan Jeffers also had two hits and Daniel Stack knocked in a pair of runs. Terps starting pitcher Mike Rescigno allowed six runs — four earned — on four hits in just an inning.
– How about South Florida? Though the Bulls haven't exactly played the toughest schedule so far this season, they improved to an outstanding 20-1 with a 7-3 win over a quality North Florida club. David Villar had a homer and three RBIs, while Garrett Zech put together a multi-hit game. On the mound, D.J. Roberts struck out five, walked one and allowed two runs in five innings.
– Oklahoma State and Oklahoma played for the first time this season in a non-conference bout with the Cowboys taking the contest 4-3. OSU's Colin Simpson had a solid day at the plate with two hits and an RBI, while Cade Cabbiness also finished the night with a pair of hits. On the mound, the Pokes used five pitchers, with starter Blake Battenfield striking out two and allowing just one hit in three shutout innings.
Join the Discussion