D1 Digest: Tuesday, March 27
Roundup

Want to get in-depth coverage? Subscribe to D1Baseball
---
Team of the day: Florida
It wasn't an offensive showdown at the Baseball Grounds in Jacksonville, but the Gators once again rose to the occasion in a narrow 1-0 win over rival Florida State. With the win, the Gators have now won 12 out of the last 13 contests against the Seminoles, while also clinching another season series against Mike Martin's club.
Gators righthander Jack Leftwich put together yet another solid start despite leaving the contest with a finger issue. Leftwich, a freshman, struck out five, walked one and allowed just one hit in five innings. Meanwhile, FSU got a strong start, too, this time from Andrew Karp, who struck out seven, walked two and allowed a run on four hits in eight innings.
Thanks for showing out #GatorNation!

Attendance of 9,613 at the Baseball Grounds of Jacksonville. pic.twitter.com/dk6NBSqT41

— Florida Gators Baseball (@GatorsBB) March 27, 2018
Honorable mention: College of Charleston
The Cougars finished last season with a 28-31 overall record, but after cruising past Coastal Carolina, 11-4, at home on Tuesday, the Cougars are now 20-6 overall. Logan McRae had a huge night at the plate, going 3-for-4 with a home run, double and five RBIs, while Luke Manzo tallied two hits and knocked in two runs. Meanwhile, the Cougars got a solid performance from Clay Hunt, who struck out 11 and walked one in 6.1 hitless innings.
B8 | COFC 11, CCU 4 | 2 outs
LOGAN McRAE — TOUCH 'EM ALL!!! McRae MASHES a three-run shot over the wall in left for his fifth big fly of the season. Cougars lead, 11-4. pic.twitter.com/o1yTUXZhJQ

— CofC Baseball (@CofCBaseball) March 28, 2018
Player of the day: Middle Tennessee's Drew Huff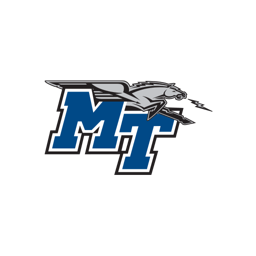 The Blue Raiders went on the road and took care of business against Belmont, 24-4, and Huff had a night to remember at the plate. The hard-hitting third baseman collected four hits — one of them a grand slam in a nine-run second inning — and knocked in nine, yes, nine runs in the win over the Bruins.
Upset of the day: Lipscomb over No. 8 Vanderbilt
The Commodores scuffled in yet another midweek affair, as the Bison silenced Vandy's bats in a 5-1 win. Lipscomb righthander Kyle Kemp had a rather odd start. He walked seven batters, but only allowed a run and didn't allow a hit in four innings. Meanwhile, Zeke Dodson led the offensive charge with a home run and two RBIs, while Cade Sorrells hit a triple, had two hits and knocked in three runs.
Quick Hitters
• Ole Miss scored four runs in the seventh inning to overtake in-state rival Southern Miss, and held on to capture a nice 7-6 victory. Though Jordan Fowler had a tough start for the Rebels, Houston Roth kept them alive by striking out seven and allowing just a run on seven hits in five innings, while Thomas Dillard hit a three-run home run and Chase Cockrell knocked in tow runs. Ryan Olenek, Nick Fortes, Tyler Keenan and Jacob Adams each chipped in two-hit performances for the Rebels. As for USM, Hunter Slater hit a home run, collected three hits and knocked in four runs.
• Louisiana took care of in-state rival LSU for the second time this season, beating the Tigers 3-1 down in New Orleans. Cajuns lefthander Hogan Harris put together a strong start, striking out five, walking one and allowing a run on five hits in four innings, while Austin Perrin tossed 3.1 shutout innings.
• In the first edition of the Bedlam Series this season, Oklahoma State was victorious, 7-1, in Norman. OSU's Colin Simpson had a big night at the plate, smacking a grand slam in the second inning to set the tone. Ryan Cash also had a big night with three hits and an RBI, while CJ. Varela and Noah Sifrit led the charge on the mound. Varela allowed just a run on four hits in five innings, while Sifrit had some command issues but also allowed just one hit in four shutout frames.
• Connecticut head coach Jim Penders earned his 500th win with a 4-0 road win over Boston College. UConn righthander Jeff Kersten assembled a strong start, striking out two and allowing just two hits in 8.2 shutout innings.
• Clemson's Seth Beer hit a grand slam for his seventh home run of the season, while Chris Williams hit his sixth homer of the season in a 10-5 road win over Furman. Beer knocked in five runs and Williams, two.
• Kentucky youngster Daniel Harper struck out six, walked one and allowed just three hits in six shutout innings in a 13-7 win over Miami (Ohio). Meanwhile, the offense got rolling, too, with Ryan Johnson collecting four hits (one a double) and two RBIs, while Ben Aklinski put together a three-hit performance.
• Auburn's Will Holland smacked a pair of home runs as the Tigers captured a 5-2 win over rival Alabama in Montgomery. Four more Tigers finished the night with two hits, while Jack Owen tossed four shutout innings and Calvin Coker closed out the contest with four solid innings of relief work with five strikeouts and just one run allowed.
• Stanford continued its winning ways and improved to 18-2 overall with a 3-0 win over San Diego. Brandon Beck had a strong start for the Cardinal, allowing just two hits in five shutout innings, while Tim Tawa, Nico Hoerner and Will Matthiessen each collected two hits.
• Georgia Tech's Brant Hurter put together a strong start in a 3-1 home win over Georgia Southern. Hurter struck out 10, didn't walk anyone and allowed four hits in seven shutout frames. Chase Murray had a big night for the Jackets with three hits.
• Mississippi State was expected to do big things entering the season, but with some coaching drama and more, the Bulldogs have been derailed on occasion. Well, State dropped to .500 overall with a 7-4 road loss to Nicholls State. Lee Clark hit a home run in the contest for the Colonels.
• Suddenly red-hot Tennessee got home runs from Justin Ammons, Jay Charleston, Nico Mascia and Zach Daniels and cruised past Western Carolina, 17-3, on the road. With the win, the Volunteers are 17-9 overall and now head into another important conference weekend with a lot of momentum.
• Georgia continues to roll in impressive fashion. Michael Curry smacked a home run and five Bulldogs pitchers combined for the shutout 7-0 win over Charleston Southern. Tony Locey started and tossed two shutout, while Blake Cairnes tossed three shutout, along with C.J. Smith tossing two shutout frames. The Bulldogs continue their tough schedule this weekend with Texas A&M coming to town.
• Arkansas leadoff hitter Jax Biggers hit a home run, walked twice, had two hits and two RBIs, as the Razorbacks won a wild affair at Memphis, 8-7. Casey Martin and Carson Shaddy each had big nights at the plate, too, tallying two hits and three RBIs.
• Missouri State is starting to heat up, and the Bears picked up a really nice 12-2 road win over Kansas. Austin Knight did the work on the mound, allowing just two runs on three hits in seven innings, while Jeremy Eierman took care of business at the plate with a double and three RBIs. Drew Millas also knocked in three runs for the Bears, while leadoff hitter Hunter Steinmetz had two hits and two RBIs
• Kent State's Jared Skolnicki struck out six, walked two and allowed just a run on eight hits in 7.1 innings in a 4-1 road win over Notre Dame.
• Xavier's Nick Zwack had an impressive performance Tuesday afternoon in a 2-0 win over Wright State. Zwack struck out nine, walked one and allowed two hits in six shutout innings.
• It has been a tough year for Rice thus far, but the Owls picked up a nice 4-3 win over crosstown rival Houston. Jackson Parthasarathy had a solid start, striking out four and allowing just one earned run in 5.1 innings, while Nick Silber allowed a run on five hits in 3.1 innings.
• Creighton's Preston Church had a night to remember in a 3-1 win over in-state rival Nebraska. Church struck out three, didn't walk anyone and allowed four hits in 6.2 shutout innings.
Join the Discussion