D1 Digest: Tuesday, May 2
Roundup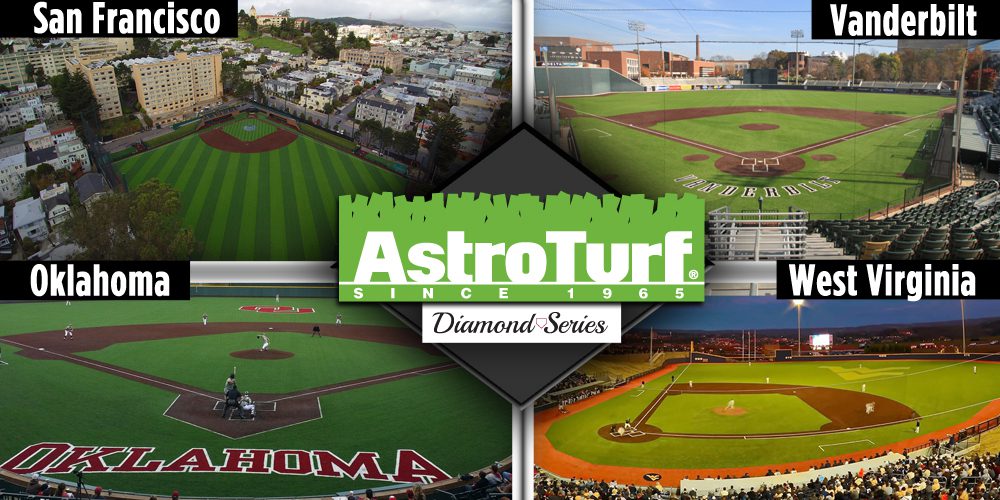 ---
The Headliner: No. 1 Oregon State downs Oregon
The Beavers and Ducks were unable to get their season series started last week because of weather, but the Civil War resumed Tuesday night with the Beavers winning 4-1. OSU lefthander Jordan Britton struck out two and allowed just a run on two hits in 5.2 innings, while Brandon Eisert was terrific out of the bullpen, striking out six in 3.1 hitless innings. Oregon, which has an RPI of 61, must avoid a series loss on the road against Washington State this weekend.
The Statement: Sam Houston State upsets No. 23 Houston
I'm not even sure I call this much of an upset anymore — Sam Houston is good. I saw the Bearkats over the weekend against McNeese State and came away impressed with Matt Deggs' club. While getting to at-large shape is a difficult task for SHSU, this team can absolutely win the conference tournament and a regional. Against the Cougars, the bullpen fared well with Colin Cameron (1 IP), Riley Cooper (1.2 IP), Dakota Mills (1 IP) and Dominic Robinson (2 IP) leading the way, while Clayton Harp and Blake Chisolm each had big days at the plate. On a side note, Houston lefthander Seth Romero returned to the mound and actually got the loss out of the bullpen, striking out three and allowing a run on four hits in 2.1 innings.
National Takeaways
• Texas A&M continued its red-hot ways Tuesday night with an 8-2 win over Houston Baptist, which has surprised in the Southland Conference regular season title race. A&M righthander Turner Larkins struck out three, walked two and allowed a run on four hits in 5.2 innings, while Joel Davis and Hunter Coleman each hit a home run in the victory. The Aggies have now won 18 of their last 22 games.
• Southeastern Louisiana continues to make a swift move into the at-large discussion and picked up a nice 16-2 road win over Tulane. The Lions had seven players finish the night with two hits, with Derrick Mount recording a triple and Ryan Byers, Brennan Breaud and Drew Avans each smacking a double. With the win, the Lions are up to 38 in the RPI with a 13-6 mark vs RPI Top 100. Those are solid marks.
• North Florida picked up a marquee win over UCF, 2-1. The Ospreys were led on the mound by Tyler Dupont, who allowed a run on there hits in 3.2 innings, while Austin Howze (2.1 IP), Cooper Bradford (2 IP) and Matthew Naylor (1 IP) put together shutout performances. Chris Berry led the offensive charge with three hits and two RBIs.
• Texas is starting to put all the pieces together and recorded a nice 4-1 win over surging UT Arlington. Longhorns outfielder Travis Jones had a double and a home run to lead the way, while on the mound, Nick Kennedy tossed 3.2 shutout innings with a pair of strikeouts and Tyler Schimpf tossed two shutout frames before giving way to righty Beau Ridgeway in the ninth. Yes, with series wins over TCU and West Virginia to end the regular season, the 'Horns could get into the regional hosting mix.
• Kansas still has a lot of work to do to get itself on the right side of the ledger in the at-large mix, but the Jayhawks recorded a solid 8-5 midweek win over Missouri State. KU's Matt McLaughlin had a huge day at the plate with a double and a home run, while Blake Weiman led the way out of the bullpen with three strikeouts in two shutout frames. The Jayhawks' RPI climbed three spots to 59 with the victory.
• New Mexico State first baseman Tristen Carranza hit a grand slam and knocked in a whopping seven runs in an impressive 12-5 road win over rival New Mexico. Austin Botello also had a big day at the plate with a home run and three RBIs, while three others had two hits and another, Roman Trujillo, chipped in a three-hit performance.
• San Diego State scored four runs the final two frames to knock off UCLA, 8-6, on the road. Chase Calabuig hit a home run and finished the night with four hits, while Danny Sheehan hit his fifth home run of the season and knocked in two runs.
Join the Discussion