D1 Digest: Wednesday, March 15
Roundup
Presented by: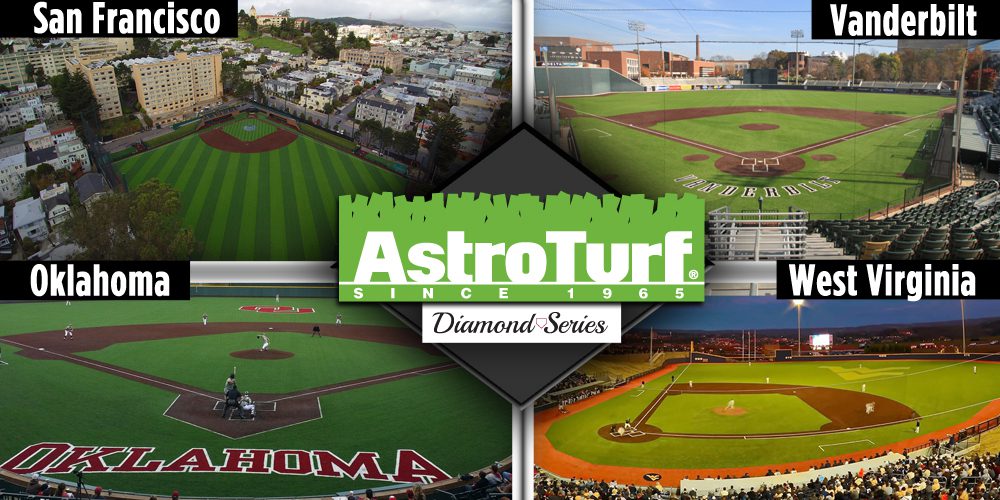 ---
Team of the Day: Florida Gulf Coast
Shock City strikes again! A week after sweeping a pair of midweek games against then-No. 2 Florida, FGCU notched its first-ever victory against a team ranked No. 1 in the nation, toppling Florida State 5-2 in Fort Myers. FSU struck first with two runs in the top of the first, but the Eagles answered right back with three in the bottom of the frame to take a lead it would not relinquish. Eli Lovell's two-run double highlighted that first-run rally, and FGCU tacked on insurance runs in the third and eighth. Peyton Gray (2.1 IP), Kenton Hering (1.2 IP) and Sterling Koerner (1 IP) combined for five innings of scoreless, one-hit relief of Mario Leon, as FGCU silenced FSU's explosive offense.
Our Walter Villa profiled FGCU in depth on Wednesday — give it a read. At 15-3 with quality wins over Florida, UNC Wilmington, Ohio State, Florida Atlantic and FSU, it seems pretty clear that the Eagles are for real, and they're not going away anytime soon.
Game of the Day: Louisiana Tech over UL Lafayette
.@LATechBSB 13th Inning. Walk. Off. ??? #EverLoyalBe pic.twitter.com/ob9OWmNEYL

— LA Tech Sports (@LATechSports) March 16, 2017
The Bulldogs are off to a robust 15-2 start, and on Wednesday they earned their best victory of the season, their second win against a ranked team this year (following a midweek win against Arkansas earlier this spring). The Cajuns scored five runs in the sixth to take a 5-2 lead, but La Tech chipped away at the deficit and tied the game on Raphael Gladu's solo homer in the ninth, then one it on Chase Lunceford's walk-off double in the 13th, scoring Gladu. Jordan Washam joined Gladu and Lunceford with three hits in the game to spearhead the Tech offense. Nate Harris (4 IP, 3 H, 0 R) and Zack Hamilton (2.2 IP, 1 H, 0 R) led the bullpen efforts for Louisiana Tech, which shut out the Louisiana offense over the final seven innings.
Player of the Day: Oklahoma State's Joe Lienhard
For the second straight day, Oklahoma State shut out New Mexico's powerful offense, as Lienhard threw a career-high 6.1 innings of one-hit ball and fanned a career-high seven in a 13-0 rout. He had thrown eight innings over six appearances this season leading into Wednesday, and his outing against the Lobos more than doubled his previous career-long of three innings, set last season. New Mexico entered the contest ranked third in the nation in batting, second in scoring and first in slugging percentage — so posting back-to-back shutouts of UNM is an awfully impressive feat for the Cowboys.
Garrett Benge (4-for-5, 2 R, 3 RBI, HR) had a big day to pace OSU's 16-hit barrage. The Cowboys have won four straight to improve to 11-6 after a slow start.
Upset of the Day: New Orleans over LSU in 15
UNO coach Blake Dean improved to 2-0 this season against his old coach Paul Mainieri, as the Privateers earned a white-knuckle 7-4 upset win in a five-hour, eight-minute, 15-inning marathon at Alex Box Stadium. The game was knotted at 3-3 from the fifth inning until the 11th, when the teams traded single runs to extend the contest for four more innings. Finally, the Privateers broke through for three in the 15th, aided by an LSU error and a bases-loaded walk. Samuel Capielano went 4-for-8 to lead the offense for UNO, and lefty John Michael Stephens worked the final 3.2 shutout innings to earn the victory. The Privateers snapped a four-game losing streak and improved to 10-7 on the season.
Looking Good
Cal State Fullerton
The Titans have played one of the most rigorous nonconference schedules in the country (what else is new?), and they added another feather to their cap with a 4-0 win against the ninth-ranked Wildcats on Wednesday at Goodwin Field. Fullerton improved to 5-1 this season against the Pac-12, having already won two of three from Stanford and swept a two-game midweek set against Arizona State last week. Dillon Brown and Blake Workman each worked three innings of one-hit, shutout ball to lead the Titans to a three-hit shutout victory, and Hunter Cullen had two hits and two RBIs to lead the offense.
Cal State Fullerton's Hunter Cullen (Shotgun Spratling)
Baylor
The Bears just keep on winning games against quality opponents. On Wednesday, they visited Missouri Vally Conference power Dallas Baptist and left with a 4-1 victory, as Matt Menard (3-for-5) hit a two-run homer in the first to give the Bears a lead they never relinquished. Alex Phillips (4 IP, 1 H, 0 R) turned in another solid start to improve to 3-0. Baylor is sitting pretty at 15-2 heading into its first Big 12 series against West Virginia this weekend.
By the way, this game was streamed live on the NCAA's official baseball Facebook page — the first time a college baseball game has been streamed live on the NCAA's Facebook feed.
Louisville
The Cardinals stayed unbeaten with a 13-4 shellacking of Xavier, as Devin Hairston (4-for-4, 3 R, 3 RBI) had a big game to pace the UofL offense. Brendan McKay went 1-for-5 and saw his batting average plummet — all the way down to .511. This game was actually competitive until the seventh, when Louisville broke open a 5-4 game with a seven-run outburst, capped by Hairston's two-run double. Louisville is 16-0.
Clemson's Chris Williams
The Tigers are glad to have Williams back in the heart of the lineup. The slugging catcher homered for the second straight day and drove in four runs to lead the Tigers to a 10-8 win against Yale, completing a two-game midweek series sweep. Clemson was hoping Williams (who missed time early with a hand injury) could provide critical protection for Seth Beer, and he has done just that in the cleanup spot the last two days, racking up five hits and seven RBIs in those two victories.
Tennessee
The Vols improved to 12-2 on the season by throttling Austin Peay 18-4. The Govs actually led 4-0 in the third inning before Tennessee stormed back with 18 unanswered runs. Jeff Moberg and Jordan Rodgers had three hits apiece for the Vols, who got homers from Brodie Leftridge and Pete Derkay. The preconference couldn't have gone much better for Tennessee, which tested itself with a long road trip to start the season and looks ready to handle the rigors of SEC play, which starts this weekend with an intriguing series against South Carolina.
Southern Miss
The Golden Eagles will also ride a wave of momentum into their C-USA opener at red-hot Louisiana Tech this weekend. Southern Miss broke out the big bats in a 20-5 win against Columbia on Wednesday, completing a two-game midweek sweep. Dylan Burdeaux, Daniel Keating and Casey Maack had three hits apiece to headline USM's 18-hit onslaught. The Eagles improved to 13-4. That should be a fun series in Ruston.
Florida International
The Panthers have been rolling over the last two weeks. They completed a two-game midweek sweep of Stetson with a 10-6 win on Wednesday, giving them nine wins in their last 10 games since starting the season 2-6. That stretch was highlighted by a pair of midweek wins against Miami last week. On Wednesday, Irving Lopez and Christian Khawam had two hits apiece and Nick Day delivered a three-run double to lead FIU's balanced 10-hit attack.
Southeast Missouri State
The Missouri State Bears found themselves in the Top 25 conversation this week after winning a series at Minnesota to improve to 12-3, but they were upended Wednesday at Southeast Missouri State, 5-4. SEMO led 4-0 after five innings, but the Bears fought back with two in the sixth and two more in the eighth to tie it, only to see the Redhawks win it on Dan Holst's walk-off single in the ninth. Nate Green (6 IP, 6 H, 2 ER) turned in a strong start to keep the dangerous Mo State offense at bay, and Danny Wright went 3-for-3 with two runs to lead the SEMO offense.
Not So Good
Rice
The Owls are becoming regulars on this list — and that's not where they want to be. Rice followed up a midweek loss to Sam Houston State on Tuesday with a 13-4 drubbing at the hands of Texas State on Wednesday. Ryan Newman and Jacob Almendarez combined for five hits and five RBIs to lead the Bobcats' 13-hit attack against eight Rice pitchers. The Owls are now 6-13. Let that sink in…
Kansas State
The Wildcats caught our attention by jumping out to an 11-2 start, but they suffered a setback this past weekend by scoring just four runs total in a home series loss to UC Riverside, and then they took an ugly loss Wednesday at home against Omaha, which entered the game with a 1-14. record. Parker Smejkal had two hits and two RBIs to lead the Mavericks to a 5-2 victory. K-State will try to right the ship this weekend against Iowa.
Utah
The Utes stubbed their toe in their final tune-up before conference play, losing a 9-4 decision on the road against a Nevada club that entered the game just 4-12. Mike Echavia and Marco Valenzuela combined for four hits and five RBIs to lead the Wolf Pack offense. Utah still handled itself much better in the preconference this year than it did last year, but after starting 9-3, it has dropped back-to-back games against New Mexico State and Nevada.
Join the Discussion