NCAA Clear In Wanting Relief For Spring Athletes
Stories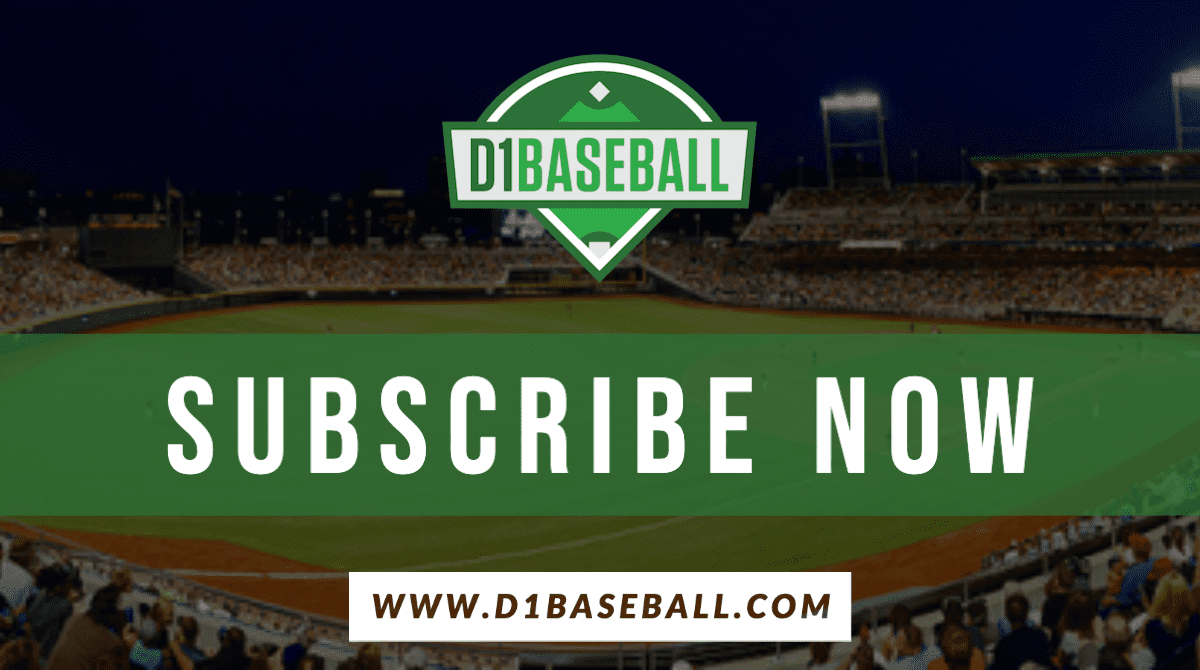 ---
The NCAA announced Friday that the Division I Coordination Committee agreed that eligibility relief is appropriate for all Division I student-athletes who participated in spring sports. Any player who participated in a spring sport would be granted an additional year of eligibility.
This logical move comes just a day after the NCAA announced it was cancelling all championship tournaments, including the College World Series. No final decision on the framework of the process was unveiled Friday, but the NCAA said it hopes to have more direction in the coming days and weeks.
"It's 100 percent the right thing to do," TCU coach Jim Schlossnagle said. "Whatever the fall-out from it is, we just have to deal with it," he continued. "The bottom line is that no player should lose eligibility after playing 25 percent of a season and having it ended by something completely out of his control.
"College baseball coaches are already the best in dealing with peripheral issues with not enough scholarship money, the draft, transfers and things like that. There's no better college sport at dealing with roster management than college baseball coaches. We'll be fine."
Despite those calming words from Schlossnagle, there are concerns about giving players another year of eligibility. Yes, it should happen. But it comes with some uncertainty.
As we discussed yesterday, college baseball has 11.7 scholarships, a 25 percent scholarship minimum and only allows 35 players to be on a roster – 27 of them on scholarship. With players, including seniors, getting an extra year of eligibility, programs will now have situations where they have 40-50, or perhaps even more, on their fall rosters, depending on how large their incoming recruiting class is.
That presents the NCAA with another dilemma. Do you increase scholarships for a season? Do you lift the roster cap or the 25 percent scholarship minimum? Those are all major concerns, and the opinions across college baseball vary.
"Every university will have their own unique set of difficulties to work through regarding roster size, scholarships and more," Southern Illinois head coach Lance Rhodes said. "For the mid-major schools, it's a huge development for us to get our seniors back. Many of us just had an enormous recruiting day.
"It's a win-win for us," he continued. "The kids get their deserved year and the coaches have comfort in knowing what they are getting from their senior players."
TCU coach Jim Schlossnagle is all in on athlete relief. (Shotgun Spratling)
But there will be issues with the roster in the short term. In addition to larger rosters and more intense competition for those valuable nine spots on the field, think about the potential of adding scholarships on a temporary basis. Will the mid-major schools be able to absorb the cost? That's a pertinent question, and one the NCAA will strongly consider when the time is right.
"This is going to be an absolute disaster from a roster standpoint," said a Conference USA assistant. "If they lift the roster cap and don't limit things, you're going to see teams out there in the fall with 60 players. It'll be a mess."
Another college baseball assistant had this to say.
"This isn't a one-year issue, this is a five-year issue," he said. "Even if you relax roster size limits and increase scholarships, there won't be enough playing time for 50 players. A bunch will have to redshirt, and the crunch will carry over."
At least one Power Five coach suggested Friday that the NCAA should implement the one-time transfer rule sooner rather than later in an effort to give the overload of players at some programs an option to head elsewhere with the ability to play instead of sitting on the bench. It's hard to imagine the NCAA tackling the transfer issue the rest of this spring, but that was an interesting notion.
And then there's the potential situations with players in the SEC, Big 12 and other conferences. The Big 12 and SEC, for now, still have plans on the table to play some semblance of a season, making conference scheduling and tournament plans. However, the SEC has now canceled all practices and games until April 15 at the earliest, meaning if the SEC restarts the season, games won't be played on that date. Teams would be able to start practicing on that date, with games coming later. It's highly unlikely at this point that anyone will be playing games again this spring. But in the event they do, would those players be allowed to gain an extra year of eligibility as well, or would they be exempt from today's recommendation by the NCAA's Coordination Committee?
Those questions and more will soon be answered, but we were delivered the best news possible on Friday, and that is that college baseball players won't lose a year of eligibility.
That's a win. Now it's time to figure out how to implement it.