Durham Dispatches: FSU Delivers With Backs To Wall; UNC's Love, GT's English Shine
Florida State came up with a dominating win when it really needed it to help ensure Mike Martin's final ACC game wasn't his last game, period. North Carolina's Austin Love and Georgia Tech's Tristin English also starred Friday.
Week 6 Power Rankings: Relief Pitcher
Arkansas lefthander Matt Cronin took over the No. 1 spot in our updated list of the top 100 relievers in college baseball.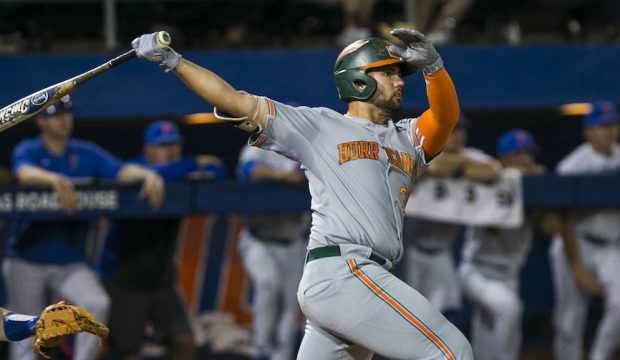 Weekend Insider: Major Storylines In ACC Play
As ACC play begins this weekend, Aaron Fitt takes a look at major storylines for each of the conference's 14 teams.