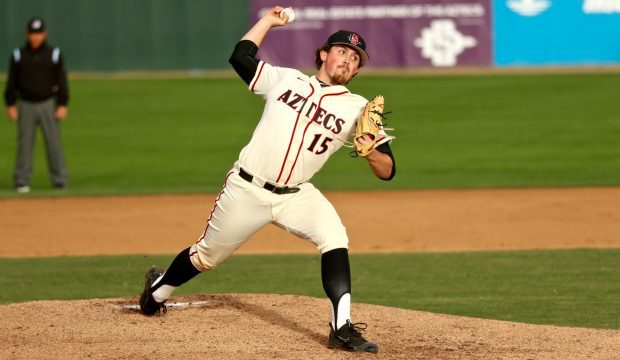 2018 Conference Previews: MWC
Logan Boyer has a big-time arm and San Diego State looks to take control of the Mountain West yet again. How does the MWC stack up? Find out.
College Top 100: Prospect Watch Lists
Earlier this week, we released the D1Baseball Top 100 Prospects. Now, we look at the players who narrowly missed the 100 and prospects on our watch list.
2017 Conference Previews: Mountain West
Reigning MWC player of the year Carl Stajduhar leads an explosive offense for New Mexico, but Fresno State, Nevada and San Diego State look like strong challengers.