Rewind: Cal Collegiate League Showcase
West Virginia's Chase Illig and others stood out to Eric Sorenson as he takes an in-depth look back at the California Collegiate League's Prospect game.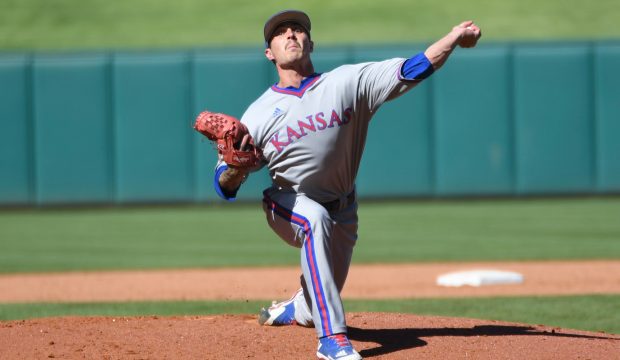 On The Upswing: Week Four
Taylor Turski and Kansas made a splash with a sweep of St. John's. Find out which other teams improved their stock a great deal over the past week.
Fall Report: Oregon
Kenyon Yovan is part of an ultra-talented group of sophomores with a chance to make a big splash for the Ducks, who are on a mission to make it to Omaha.