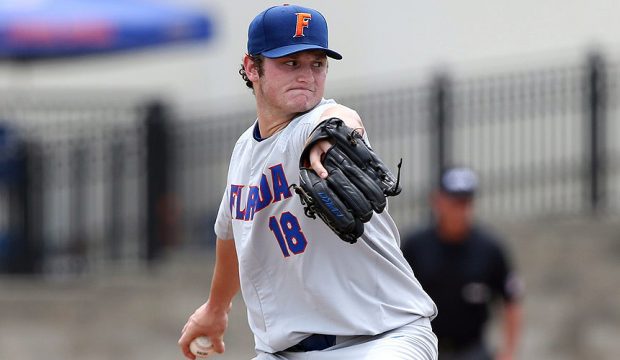 Fall Workouts Buzz: September 27
Our first fall NuggetBook is out, and includes scoop on Eric Walker and LSU, plus more on Oregon State, Florida, TCU, West Va., Penn St., Michigan St., Iowa, Liberty, Wichita St., Nebraska, Texas A&M, Illinois, Virginia and Missouri St.
2020 College Top 50 Prospects: 1.0
Arkansas infielder Casey Martin (p) and Arizona State's Spencer Torkelson headline our first look at the premier 2020 college MLB draft prospects.
Fall Report: Florida
Tyler Dyson and Florida had a strong fall and look to repeat as national champs in 2018. We dissect the Gators' fall workouts.