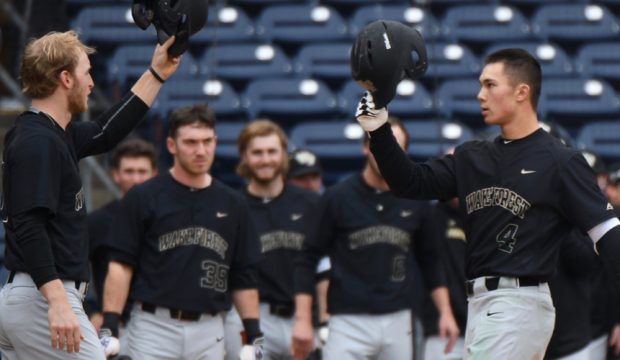 Winston-Salem Regional Breakdown
Stuart Fairchild helped lead powerful Wake Forest to its first home regional since 2002, but West Virginia, Maryland and UMBC hope to crash the party.
Dispatches From Bricktown: Day 3
Jackson Cramer, Alek Manoah and West Virginia are peaking at the right time, as they showed in a comeback win vs. Texas Tech. And TCU's Brian Howard dazzled vs. Kansas.
Dispatches From Bricktown: Day 1
Aaron Fitt's running journal from the Big 12 tournament is loaded with notes on Texas, Kansas, Oklahoma State, Texas Tech, West Virginia and Baylor.