Northwoods ML Dreams Showcase: Pitchers
Who touched 102 mph? Who had the best breaking pitch? Change-up? It was a Parade of Arms August 7th in Madison with 16 arms touching 93 or better.
Takeaways: Sprengel's Road Back
Nick Sprengel made progress Sunday in his battle back from a bout of wildness, highlighting a great day for USD. Arkansas and Arizona are better than they showed this weekend.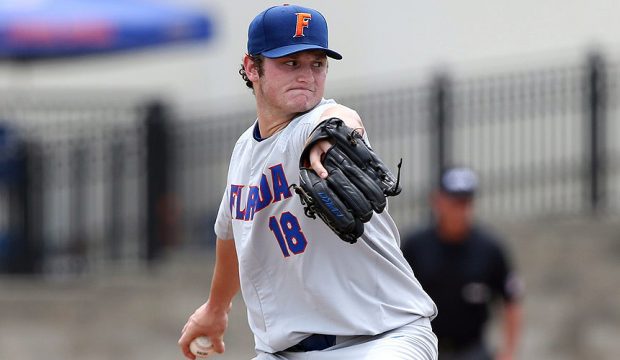 2018 Conference Previews: SEC
Rising sophomore righthander Tyler Dyson and Florida lead the way, as we preview the SEC with standings, awards, prospect lists and in-depth team reports.