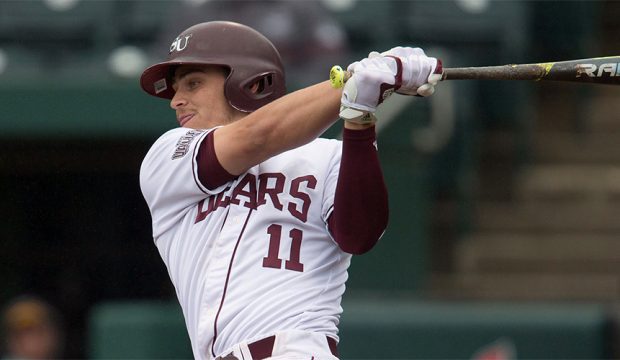 Cape Buzz: All-Star Break Notes
In our latest batch of Cape Cod League scouting notes, we detail the recent performances from Jeremy Eierman, Durbin Feltman and other intriguing recent standouts.
D1 Digest: Tuesday, May 9
Joe Genord ripped two homers to help South Florida topple Florida and improve its hosting resume. Aaron Fitt and Kendall Rogers round up Tuesday's big action.
Fall Report: Louisville
Brendan McKay (p) and Kyle Funkhouser, among others, are back, and as Shotgun Spratling reports, Louisville showed to be a national title contender this fall.