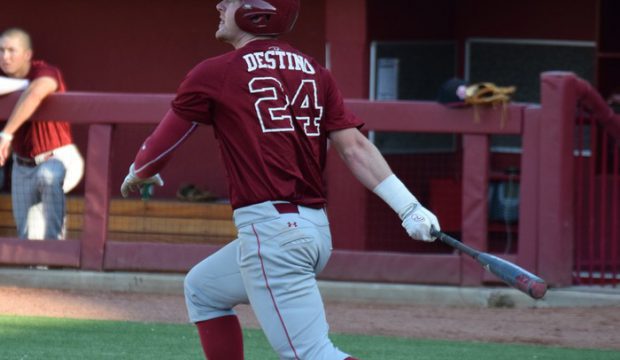 Stat Roundup: Feb. 27 Top Performers
Alex Destino bashed a three-run homer and a grand slam for South Carolina, headlining the Saturday individual leaderboard.
2016 Conference Previews: Sun Belt
Reigning conference pitcher of the year Kevin Hill leads a South Alabama squad that could give Louisiana-Lafayette a run for its money in the Sun Belt.
2015 Conference Previews: Sun Belt
Fluid and hard-hitting SS Blake Trahan hopes to help carry the Louisiana-Lafayette and Sun Belt banner again in 2015.