Top 25 Breakdown: No. 3 Texas Tech
Josh Jung and Texas Tech yet again return the pieces needed to make another trip to the College World Series.
Fall Report: Texas Tech
Fresh off another College World Series appearance, Josh Jung and Texas Tech admittedly want much more. We have the inside scoop on Tech's fall workouts.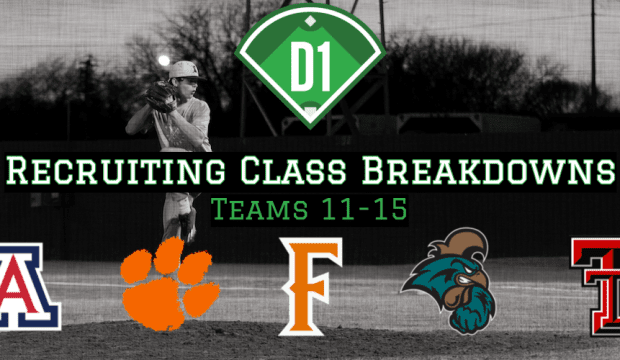 Newcomer Reports: Classes 11-15
Our in-depth breakdowns of college baseball's top incoming classes continue with a look at the newcomers at Arizona, Clemson, Cal State Fullerton, Coastal Carolina and Texas Tech.