Fall Report: Arizona
Jay Johnson hopes to have Arizona in position to go the distance in 2019. What's the scoop on the Wildcats this fall? Eric Sorenson has it.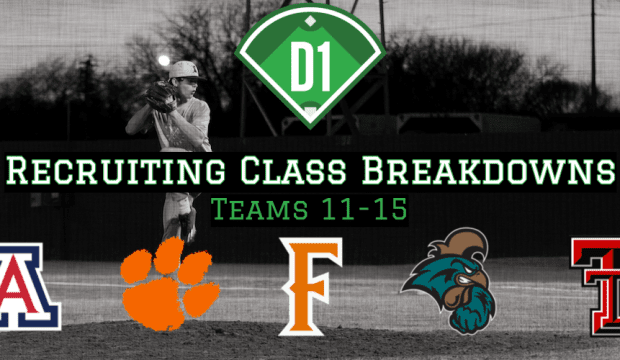 Newcomer Reports: Classes 11-15
Our in-depth breakdowns of college baseball's top incoming classes continue with a look at the newcomers at Arizona, Clemson, Cal State Fullerton, Coastal Carolina and Texas Tech.
Area Code Games: Day 3 Standouts
Which premier high school prospects stood out on Day 3 at the AC Games? We're on the case.