Ten Thoughts: Saturday, April 9
Emerson Gibbs and Tulane captured a huge home series win over East Carolina, but they weren't alone throughout Saturday's college baseball action.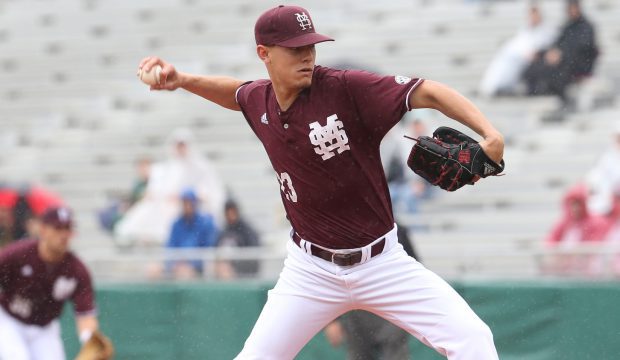 Stat Roundup: April 2 Top Performers
Austin Sexton went the distance in Mississippi State's win against Ole Miss, earning him a spot on the Saturday individual leaderboard.
Stat Roundup: March 18 Top Performers
St. Mary's ace Corbin Burnes flirted with a perfect game in a win at San Diego, highlighting the Friday individual leaderboard.