Top 25 Breakdown: No. 21 Coastal Carolina
Coastal Carolina is well stocked with power bats, power arms, speed and athleticism. The Chants look primed to make another postseason run.
Fall Report: Coastal Carolina
Parker Chavers helps lead a Coastal Carolina offense that should be very potent once again in 2019. The Chants ended the fall on a sour note, but their upside is undeniable.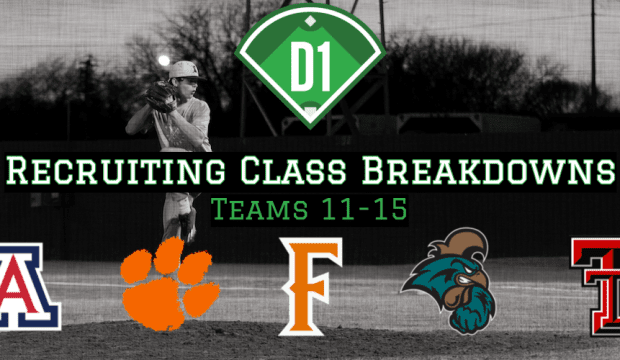 Newcomer Reports: Classes 11-15
Our in-depth breakdowns of college baseball's top incoming classes continue with a look at the newcomers at Arizona, Clemson, Cal State Fullerton, Coastal Carolina and Texas Tech.