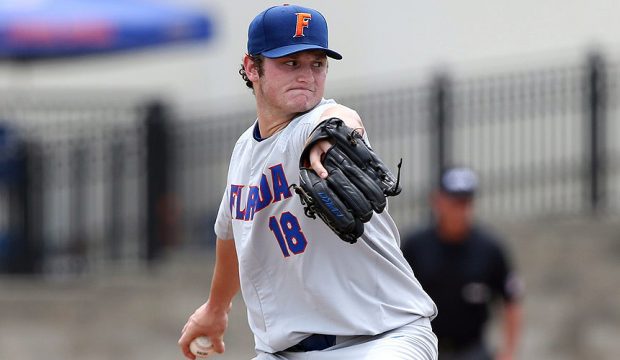 2018 Conference Previews: SEC
Rising sophomore righthander Tyler Dyson and Florida lead the way, as we preview the SEC with standings, awards, prospect lists and in-depth team reports.
Fall Report: Georgia
Cam Shepherd is part of a hungry, talented core of sophomores who look poised to make a big jump for Georgia, a team on a mission to get back to regionals.
Fall Report: Georgia
Scott Stricklin hasn't found his footing at Georgia just yet, but he has some impressive young talent on the well. Shotgun Spratling has the inside scoop this fall.