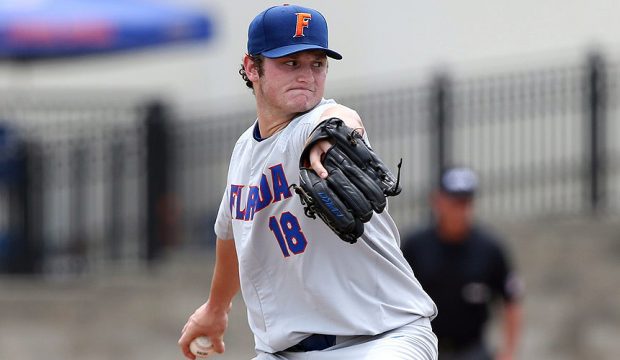 2018 Conference Previews: SEC
Rising sophomore righthander Tyler Dyson and Florida lead the way, as we preview the SEC with standings, awards, prospect lists and in-depth team reports.
Top 25 Breakdown: No. 1 Florida
Brady Singer and Florida occupy the No. 1 spot in our rankings and we do a complete breakdown of the nation's top-ranked team.
Fall Report: Florida
Tyler Dyson and Florida had a strong fall and look to repeat as national champs in 2018. We dissect the Gators' fall workouts.