2019 Conference Previews: Atlantic Sun
Coming off a 48-win season and a trip to super regionals, Stetson remains the team to beat in the Atlantic Sun, but Jacksonville, FGCU and Liberty look like formidable challengers.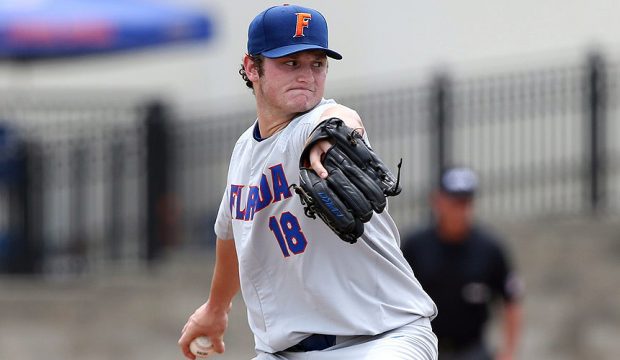 Fall Workouts Buzz: September 27
Our first fall NuggetBook is out, and includes scoop on Eric Walker and LSU, plus more on Oregon State, Florida, TCU, West Va., Penn St., Michigan St., Iowa, Liberty, Wichita St., Nebraska, Texas A&M, Illinois, Virginia and Missouri St.
2018 Conference Previews: Big South
Preseason All-American D.J. Artis leads a dangerous Liberty club that should challenge favorite Winthrop in the Big South Conference.