| | | | | |
| --- | --- | --- | --- | --- |
| Date | Loc | Opponent | Results | Notes |
| Fri, Mar 2 | vs | Butler | 5 - 1 | Osceola, FL |
| Sat, Mar 3 | at | Massachusetts | 13 - 5 | Kissimmee, FL |
| Sun, Mar 4 | at | Butler | 19 - 1 | Osceola, FL |
| Tue, Mar 6 | at | Pittsburgh | 21 - 1 | Kissimmee, FL |
| Fri, Mar 9 | at | LIU Brooklyn | | PPD to 3/11, inclement weather |
| Sat, Mar 10 | at | LIU Brooklyn | 7 - 5 | |
| Sun, Mar 11 | at | LIU Brooklyn | 9 - 5 | |
| Sun, Mar 11 | at | LIU Brooklyn | 13 - 2 | makeup of 3/9 game |
| Wed, Mar 14 | at | Seton Hall | 2 - 0 | |
| Mon, Mar 19 | vs | Albany | 10 - 6 | Flemington, NJ |
| Tue, Mar 20 | vs | Albany | | CCD |
| Wed, Mar 21 | at | St. John's | | CCD, impending weather |
| Sat, Mar 24 | vs | Manhattan | 15 - 5 | Bronx, NY |
| Sat, Mar 24 | vs | Manhattan | 2 - 0 | Bronx, NY |
| Sun, Mar 25 | vs | Manhattan | 18 - 2 | Bronx, NY |
| Tue, Mar 27 | at | Fordham | 18 - 0 | |
| Wed, Mar 28 | at | Lehigh | 14 - 0 | Combined no-hitter for Lehigh |
| Fri, Mar 30 | vs | Quinnipiac | 10 - 0 | |
| Sat, Mar 31 | vs | Quinnipiac | 4 - 0 | |
| Sat, Mar 31 | vs | Quinnipiac | 28 - 2 | |
| Tue, Apr 3 | at | St. John's | 14 - 2 | 6 innings, inclement weather |
| Wed, Apr 4 | at | Fordham | 29 - 1 | |
| Sat, Apr 7 | at | Canisius | 16 - 2 | |
| Sat, Apr 7 | at | Canisius | | PPD to 4/8, inclement weather |
| Sun, Apr 8 | at | Canisius | 5 - 1 | |
| Sun, Apr 8 | at | Canisius | 16 - 2 | makeup of 4/7 game |
| Tue, Apr 10 | at | New Jersey Tech | 11 - 3 | |
| Wed, Apr 11 | at | Fairleigh Dickinson | 10 - 6 | |
| Fri, Apr 13 | at | Rider | 13 - 7 | moved from 4/15, impending weather |
| Sat, Apr 14 | at | Rider | 9 - 2 | |
| Sat, Apr 14 | at | Rider | 17 - 7 | |
| Tue, Apr 17 | at | Wagner | | CCD |
| Wed, Apr 18 | vs | New Jersey Tech | 6 - 4 | |
| Tue, Apr 24 | vs | Fairleigh Dickinson | 7 - 1 | |
| Wed, Apr 25 | at | Rutgers | 17 - 0 | |
| Sat, Apr 28 | vs | Niagara | 18 - 5 | |
| Sat, Apr 28 | vs | Niagara | 9 - 1 | |
| Sun, Apr 29 | vs | Niagara | 8 - 5 | |
| Tue, May 1 | at | Seton Hall | 11 - 1 | |
| Wed, May 2 | vs | Lehigh | 27 - 2 | |
| Sat, May 5 | vs | Monmouth | 22 - 10 | |
| Sat, May 5 | vs | Monmouth | 5 - 0 | |
| Sun, May 6 | vs | Monmouth | | PPD to 5/7, inclement weather |
| Mon, May 7 | vs | Monmouth | 7 - 1 | makeup of 5/6 game |
| Sat, May 12 | at | Iona | 15 - 2 | |
| Sun, May 13 | at | Iona | 7 - 1 | |
| Sun, May 13 | at | Iona | 19 - 2 | |
| Thu, May 17 | at | Siena | 13 - 2 | |
| Thu, May 17 | at | Siena | 11 - 0 | |
| Fri, May 18 | at | Siena | 8 - 7 | |
| | |
| --- | --- |
| Overall | 2-42 |
| Home | 0-16 |
| Away | 2-22 |
| Neutral | 0-4 |
| Conference | 2-22 |
| Non-Conf | 0-20 |
| Postseason | - |
| | | |
| --- | --- | --- |
| RPI | 295 | 0.3528 |
| Non-Conf RPI | 295 | |
| SOS | 254 | |
| Non-Conf SOS | 179 | |
| | |
| --- | --- |
| 1-25 | 0-0 |
| 26-50 | 0-1 |
| 51-100 | 0-2 |
| 101-200 | 0-17 |
| 201+ | 2-22 |
Team News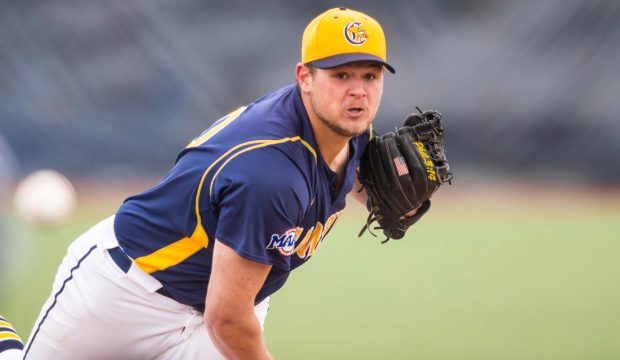 2018 Conference Previews: MAAC
Dominant closer Tyler Smith is back to headline an experienced roster for Canisius, which looks like the team to beat in the MAAC. Get the inside scoop on the Metro Atlantic.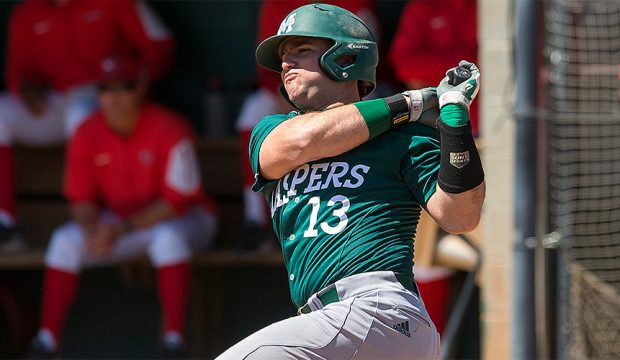 2017 Conference Previews: MAAC
Preseason MAAC player of the year Fabian Pena returns to lead Manhattan, but reigning champ Fairfield remains the team to beat.