D1Baseball Top 25: Statement Weekend Vaults Florida To No. 1
Top 25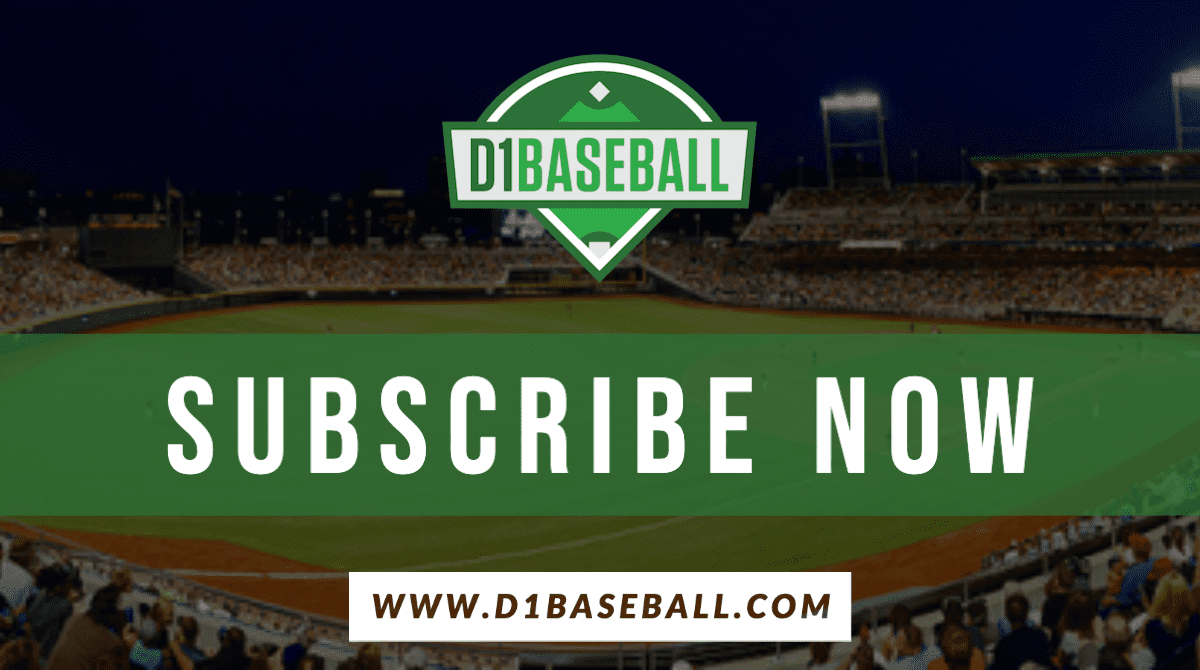 2020 Top 350 Prospects | 2021 Top 150 Prospects
---
• ROUNDUPS: Friday | Saturday
• SCORES: Friday | Saturday | Sunday
D1Baseball's Weekly Dean's List: Teams Who Aced Their Weekends
Top 25 Chat
---
Fresh off an emphatic statement and road series win over rival and previous No. 1 team Miami, Florida is the newest team to ascend to No. 1 in the D1Baseball Top 25 Rankings.
The Gators previously were No. 2 in our rankings before sweeping the Hurricanes on the road this past weekend. Miami dropped six spots to No. 7, while the top five includes No. 2 Vanderbilt, No. 3 Louisville, No. 4 Georgia and new top-five team Texas Tech, which went 2-1 at the inaugural Round Rock Classic over the weekend.
Florida State entered the Top 10 after a strong week that included a 4-0 record and a weekend series sweep over Cincinnati, while UCLA vaulted four spots from No. 14 to No. 10 after yet another outstanding week that included impressive pitching.
Ole Miss moved from No. 17 to No. 15 after another terrific week, while Auburn and Michigan dropped the most after ugly weekends. Auburn moved from No. 8 to No. 20 after getting swept and dominated by UCF at home, while Michigan moved from No. 9 to No. 16 after losing two of three to Connecticut over the weekend. The Wolverines are 1-3 against the Huskies over the past two weeks.
Four new teams entered this week's rankings with Wake Forest, North Carolina, Cal State Fullerton and Stanford dropping out. The new entrants include red-hot UCF at No. 19, Dallas Baptist at No. 23 after taking a road series from North Carolina, Tennessee at No. 24 after an excellent showing in Round Rock and Long Beach State at No. 25 after sweeping previously ranked Wake Forest.
The Southeastern Conference leads all conferences with 10 teams in the rankings, while the ACC is next with six teams. Other conferences represented in our rankings include the American (2), Pac 12 (2), Big 12 (2), Big Ten (1), Missouri Valley (1)) and Big West (1).
D1Baseball editors Aaron Fitt and Kendall Rogers determine the Top 25 rankings. Records are through games of Feb. 16.
Join the Discussion