D1 Digest: Tuesday, Feb. 27
Roundup

Want to get in-depth coverage? Subscribe to D1Baseball
---
Team of the day: Auburn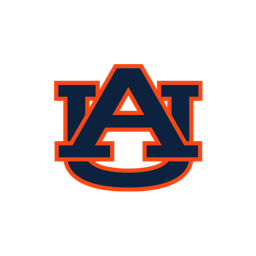 What a start to the season it has been for the Yellowhammer State. Alabama and Auburn remain undefeated after Tuesday's action, with the Tigers earning a hard-fought 7-6 win over ranked South Alabama. Luke Jarvis provided the big blast with a three-run home run in the eighth inning, while leading hitter Brendan Venter also had a nice day at the plate with a pair of hits. On the mound, how about Auburn's Andrew Mitchell? Mitchell, a veteran, set the tone early in the contest with six strikeouts and just three hits allowed in four shutout frames. Auburn appears to be in business so far this season.
Upset of the day: Furman over South Carolina
Mark Kingston's Gamecocks are still trying to get their feet wet, and the Paladins took advantage of that Tuesday night with a 6-4 win over the Gamecocks. Furman's Trent Alley put together a solid performance, showing some command issues at times, but also allowing just two runs on four hits in six innings. The Paladins also got a solid relief performance from Grant Schuermann, who struck out two and allowed just one hit in two shutout frames. While Jabari Richards led FU with three hits, the Gamecocks were led by hard-hitting sophomore Carlos Cortes, who hit his second homer on the young season.
Player of the day: Tennessee Tech's Cody Littlejohn
The Golden Eagles had a night to remember with a dominant 27-7 win over Lipscomb. Littlejohn had a huge offensive performance, going 4-for-6 with three doubles and a home run. Meanwhile, Brennon Kaleiwahea deserves honorable mention for going 4-for-6 with a home run and seven RBIs.
Quick Hitters
• No. 3 Texas Tech got a strong performance from veteran pitcher Ryan Shetter, who struck out eight and allowed just a run on five hits in 5.1 innings in a 3-1 win over UT Rio Grande Valley.
• No. 20 North Carolina got off the mat after a tough weekend against East Carolina. The Tar Heels got three scoreless frames from starting pitcher Taylor Suggs in a 10-0 win over High Point. The bullpen also chipped in strong performances, with Cooper Criswell being a big bright spot with five strikeouts in two shutout frames.
• No. 7 Kentucky seemed to sleepwalk through much of the contest against Western Kentucky, but woke up in the ninth to stage a four-run rally to beat the improved Hilltoppers 4-3. Ryan Johnson hit a solo home run to begin the scoring in the ninth, while Troy Squires hit a two-run single and later scored the winning run on a passed ball. It was an excruciating way to lose for the 'Toppers.
• No. 11 UCLA continues to play at a high level, while Cal State Fullerton, umm, not so much. UCLA's Michael Toglia and Chase Strumpf smacked a pair of homers in a. 12-2 win over perennial power Cal State Fullerton. While it was a big win for the Bruins, the Titans head back to the drawing board. Sure, the Titans have played a tough non-conference schedule, but Rick Vanderhook's club now sits at 1-7. That's not going to sit well with the hard-nosed Fullerton skipper.
• No. 14 Clemson didn't have its best performance of the season Tuesday afternoon, but still beat Winthrop, albeit on a walk-off hit from Kyle Wilkie. Veteran backstop Chris Williams had another big-time showing and smacked his third homer of the season, while Drew Wharton had two hits, including his fourth homer.
• No. 4 Florida State continues to get pitchers to step up in Tyler Holton's absence. Andrew Karp tossed an absolute gem in a 4-0 win over Jacksonville. Karp struck out 12, showed impeccable command and allowed just four hits in six shutout frames.
• No. 12 Vanderbilt continues to put together strong and balanced performances, beating Austin Peay 19-6 at home. Jayson Gonzalez went 4-for-4 with a double and four RBIs, while Ethan Paul had a home run, three hits and four RBIs, and Walker Grisanti and JJ Bleday each hit their first home runs of the season.
• No. 1 Florida has an embarrassment of riches from a pitching standpoint, and another freshman, two-way standout Jordan Butler, shined in a 4-0 road win over North Florida. Butler, who sat 88-91 with his fastball, had deception and a fast pace and struck out six. He showed excellent command of the zone and allowed just one hit in six innings.
• No. 23 Texas, fresh off an important series finale win over LSU, one-hit UTSA in a 2-0 victory in Austin. Young righty Nico O'Donnell struck out four and allowed just one hit in five innings, while the bullpen did a terrific job with Beau Ridgeway getting back on track with two scoreless and usual starter Nolan Kingham closing things out.
• No. 10 Texas A&M continues to impress with lefthander John Doxakis starting and striking out eight, showing excellent command allowing just a run on three hits in six innings in a 7-1 win over Houston Baptist. Meanwhile, All-American Braden Shewmake slugged his first home run of the season.
• No. 25 Dallas Baptist shook off a rough showing at Clemson last weekend to beat Oklahoma 5-2 at home. Power-armed Kyle Funderburk had a solid performance against the Sooners, striking out five, walking one and allowing just a hit and a run in five innings. Meanwhile, OU's Nathan Wiles had a solid start, allowing a run on four hits in 5.2 innings.
• Georgia Tech's Kyle McCann hit his fourth home run of the season, while Connor Thomas struck out six and allowed just one hit in five shutout innings in an 8-0 win over Arkansas-Pine Bluff.
• Mercer's Christian Vann struck out seven, walked two and allowed two hits in 6.2 shutout innings in a 4-0 win over Kennesaw State.
• Georgia's Tim Elliott struck out seven, walked one and allowed just one hit in six shutout innings in a 5-0 win over Wofford. The Bulldogs, who were considered a potential surprise team this spring, is now 7-1 on the season.
• Alabama improved to 8-0 with a dominant 13-3 win over Samford. Hard-hitting Chandler Taylor led the charge with a pair of homers, while Chandler Avant had two hits and two RBIs.
• Arizona State's Trevor Hauver robbed Long Beach State of the game-winning hit in the bottom of the ninth inning to preserve an important 1-0 road victory. Jake Godfrey tossed two shutout innings in the win, while righthander Alec Marsh led the way on the mound with four strikeouts and 4.2 scoreless frames.

Missed it byyy THAT much… ? pic.twitter.com/M8e3MUWsx6

— LBSU Dirtbags (@LBDirtbags) February 28, 2018
In Case You Missed It
• How about this play by Sam Houston State's Hunter Hearn in a blowout home win over Wright State?
WHAT A CATCH! @hunterwhearn with the over-the-shoulder grab at the wall. Get this on #SCtop10 tonight pic.twitter.com/OC0l2aPb71

— BearkatSportsNetwork (@BearkatVid) February 28, 2018
• Last but not least, let's check out this cool story at Northern Colorado. The Bears were playing host to Montana State-Billings, and ran into a sticky situation when the designated hitter was terminated. The Bears had to use Connor Leedholm, a reliever, as a hitter. It was his first collegiate at bat. So, what happened? You guessed it …
@LeedholmConnor is a pitcher only. He has never had a collegiate at-bat. Today, by some miracle, after the DH was terminated and he entered the game in relief, he found himself in the batters box. This one is for all the POs out there. ✊?? #PitchersWhoRake pic.twitter.com/eLVa3wco1A

— Anthony Brady MS, CSCS (@BaseballFreak_9) February 27, 2018
Join the Discussion