Buffett Helps Prolong OSU's Magic
Columns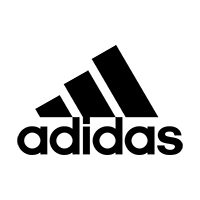 ---
OMAHA — The common denominator with championship teams in college baseball is that someone on the roster comes out of almost nowhere to be one of many heroes in the NCAA postseason and College World Series, and for sizzling hot Oklahoma State, junior righthander Tyler Buffett is that guy.
Monday night in a winner's bracket contest against Arizona, the Cowboys veteran put together one of the best performances of his three-year career in a 1-0 win over red-hot Arizona. Near perfection was needed as Wildcats righthander Bobby Dalbec assembled a gem of his own. Buffett, though, didn't shy away from the challenge and put his team a win away from advancing to the CWS Championship Series.
"Tyler Buffett. He was the story of the night," Arizona coach Jay Johnson said. "We did not get very many good swings off on him. He was doing something that – he was hiding the ball, moving the fastball in and out of the zone. And he started throwing his breaking ball for a strike, and then Cobb's stuff in the ninth was really good."
While OSU's first starting pitching performance in Omaha from fellow righthander Thomas Hatch wasn't exactly a surprise, Buffett's continued domination in the postseason, and now in the CWS is a little surprising. After all, the Cowboys were at an impasse after the Big 12 tournament when Buffett allowed 11 runs, seven earned, in just 2 1/3 innings of work. But instead of burying him on the depth chart, the Cowboys moved Buffett to the starting rotation in the Clemson Regional – that after he made just two starts previously this season.
That decision has proved worthwhile, as the righty has flourished in his new role. He allowed two runs and struck out 10 batters in 14 innings as a starting pitcher the first two rounds of the NCAA postseason, while he went toe-to-toe with one of the nation's premier talents in Dalbec on Monday night, striking out six, walking just two and allowing just three hits in eight shutout innings.
"Well, talking to Rob [Walton] at the beginning of the year when he wanted me to come out of the bullpen, and wanted me to throw the ninth innings, he told me to just keep the mentality the same," Buffett said with a smile on his face. "If I go out there and just focus on making pitches, it doesn't matter if that pitch goes down in the ninth inning to win a ballgame or if it's the first pitch of the game, it's going to be the same pitch.
"If I go out there with focus, it's going to keep happening and I'll just keep focusing on making pitches," he continued. "So, that's what I tried to do. I tried to go out there and treat the first inning like the second inning, like the third and the ninth, and so on. So, that's really what it's [moving to the rotation] has been like."
Tyler Buffett had a night to remember for the Pokes. (Mandy Sorenson)
Buffett beamed with confidence throughout the contest, and it is easy to see why when you look at the incredible defense played around him. For instance, the Cowboys set the tone for the elite defense on display with one of the best plays you'll ever see in the CWS. After Oklahoma State went quietly in the first inning, Arizona, aiming to snag the momentum, led off with spark plug Cody Ramer, who smashed a ball into the right-center field gap. At first glance, it appeared the ball would easily fall and the Wildcats would be in business early. However, athletic OSU center fielder Ryan Sluder made a terrific first jump, tracked down the ball and made a terrific catch.
Arizona was unable to get Buffett out of his comfort zone the rest of the night. The righty consistently sat 89-91, and up to 92 on several occasions with his well-commanded fastball, while he also showed good feel for a changeup at times, but worked primarily with a sharp breaking ball as his primary second offering.
"I think Tyler, based on the lineup he's facing with quality right and lefthanded hitters, he threw his curveball effectively to change planes and move the eyes up and down," Oklahoma State coach Josh Holliday said. "He flashed a straight changeup to also back off some of the aggression of some very good, strong hitters, and I thought he competed exceptionally well and made key pitches at key times.
"And I think with the ballpark and the kids behind him, he felt very confident to pitch to contact," he continued. "Not only was he making fine pitches, he also was making pitches that allowed him to pitch eight full innings there and get deep into the game. It's just a mature approach. You heard it in his answers, he's just out there executing pitches."
Execution from Buffett and the rest of the Cowboys was crucial. After all, Dalbec was giving this team no room to breathe. Dalbec, a 6-foot-4, 228-pound righthander, was drafted in the fourth round as a position player by the Boston Red Sox a couple of weeks ago. However, the last two weeks have made many wonder if his future might just be on the mound. Last weekend, on the road, against Mississippi State, Dalbec making his fifth start of the season, struck out nine and allowed just five hits in 8.2 shutout innings against one of the nation's better offensive lineups.
Arizona's Bobby Dalbec was a tough luck loser. (Mandy Sorenson)
Well, that performance was no fluke. He was as good or better against OSU. Dalbec struck out a career high 12 hitters, walked just one and allowed a run on five hits in eight innings. That lone run? It came to start the fourth inning. OSU's Donnie Walton led off the inning with a double before he was knocked in for the game's only run on an RBI single by third baseman Garrett Benge, who by the way, played exceptional defense as well. Otherwise, Dalbec was outstanding, sitting 89-92, and up to 93 with his fastball, which he was able to locate throughout the zone, while also showing excellent feel for an 80-81 mph changeup, along with his best pitch, a 78-82 mph curveball that was sharp with some serious bite, and only seemed to get better as the game progressed.
"I thought Bobby Dalbec was even better than he looked on film," Holliday said. "He pitched a fine game against Mississippi State in the super regional that I had a chance to watch where I believe he went 8 2/3 against one of the better teams in the country, and he did much of the same in that one as he did in this one. He had the ball dancing, spinning one way and sinking it the other. He changed his patterns, he never fell into a repeatable pattern. He had three quality pitches and you're not throwing them in any particular order. That's why you saw some of the swings you saw."
Even as good as Dalbec was, it still didn't matter. The Cowboys got stellar defense all the way around, got the big hit when they needed it most, and Buffett rose to the occasion and pitched like one of the best arms in this field of eight.
OSU is a win away from advancing to the title series, and there's no doubt there's a magical feeling with this club. They continue to make plays and players just keep stepping up.
Buffett is the latest to join the fun.
Join the Discussion