NCAA Division I Council Gives Blanket Eligibility Waiver
Columns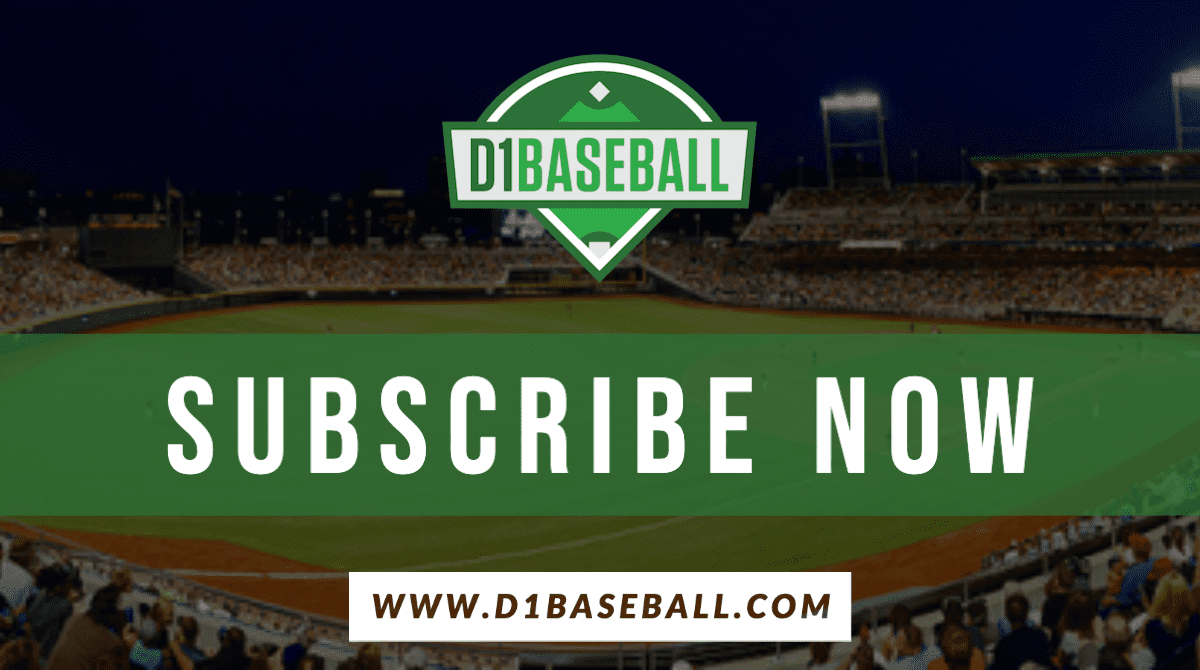 ---
PODCAST: Staff Reaction To The D1Council Vote
---
The NCAA Division I Council on Monday surprised many across the country when it voted to approve a blanket waiver for all student-athletes competing in spring sports.
The D1 Council's difficult decision comes on the heels of a trying last three weeks in college athletics and for the country as a whole. And though the NCAA Division I Coordination Committee came out immediately after the cancellation of the spring season saying it agreed with the idea of giving all spring student athletes a year of eligibility back, the feeling amongst administrators all week was that it would be a tough sell during the Council meeting because of the uncertainty regarding football season.
On the flip side, it would've looked rather odd to go against every other division in the NCAA structure and even the NJCAA, all of which granted an extra year of eligibility to all spring student athletes. The Council decided not to go against the grain on the issue and followed suit with the rest of the divisions. The Council was likely influenced by a letter circulating from the Student-Athlete Advisory Committee, which you can find here. We also detailed other aspects of the decision-making process earlier this week, here.
"The Council's decision gives individual schools the flexibility to make decisions at a campus level," said Council chair M. Grace Calhoun, athletics director at Penn. "The Board of Governors encouraged conferences and schools to take action in the best interest of student-athletes and their communities, and now schools have the opportunity to do that."
The Council's decision on Monday has wide-ranging ramifications on college baseball.
First, seniors can return for another season and it will not count against a program's 11.7 scholarships, 35-man roster or 27 counters. However, the school reserves the right to pay a returning senior whatever they want as long as it doesn't exceed the scholarship amount they had in 2020. The school could choose to give a senior zero percent athletic aid, certainly leading to some awkward conversations and tough decisions for student athletes. Ultimately, head coaches will have some difficult decisions to make, while some situations may take care of themselves with many seniors opting to begin their professional, non-baseball careers.
Second, the NCAA has lifted the roster cap in college baseball to accommodate the influx of returning seniors. So, for instance, if a team has nine returning seniors, it would be permitted to have a roster of 44 players if all nine seniors return. There is no cap, as long as the overage includes all seniors. The total for the other four classes — the players who were freshmen, sophomores and juniors in 2020 plus next year's incoming players — cannot exceed 35 players.
This ruling has huge ramifications for a program like TCU, which could return up to eight seniors, including five fifth-year seniors.
TCU will return up to eight seniors in 2021. (Shotgun Spratling)
"At this time, we are still waiting to hear from our NCAA compliance office on the exact structure of what our roster and scholarship situation will look like, but in general, I believe this is a huge win for college baseball," TCU coach Jim Schlossnagle said. " Anytime you have more good players staying in college baseball and more good players coming into college baseball, that can only help increase the level of play to an extremely high level.
"Certainly, there will be some challenges in roster and scholarship management. However, I couldn't be more excited for our senior class," he continued. "It's such a special group of young men that we get to serve and experience another year of college athletics with."
Though the roster cap has been lifted for at least the 2021 season, some coaches are wondering what the future holds. For instance, they are concerned more roster management issues will persist beyond the '21 season. For that reason and more, the D1 Council will further discuss baseball's aid and roster situations in the future. There is no set time table for that discussion, but does indicate the Council acknowledges that baseball should be a separate entity under these considerations.
Monday's decision has ramifications with the MLB draft, too. Had the NCAA decided not to give anyone eligibility relief or to give relief only to seniors, second-tier prospects in the junior class would've had little leverage entering a shortened, potential five-round draft. A player who went undrafted in those five rounds could either sign for a maximum of $20,000 as an undrafted free agent (according to last week's agreement between MLB and the union), or choose to return to college for another season with no leverage as a senior. This decision is a big win for those players. It also allows some juniors to return for another year as juniors, maintaining some of their bargaining power for the 2021 draft, though they would be a year older and thus less desirable as prospects in the eyes of age-obsessed MLB clubs. Major League Baseball has yet to decide on a round total, but it could be anywhere from five to 10.
Two key questions remained at the end of Monday's ruling – what is the eligibility situation with incoming junior college transfers and what happens with a regular or graduate transfer?
In the case of junior college transfers, a Council source confirmed the guidance that will be sent to coaches. A sophomore in junior college will arrive at a Division I institution as a junior this fall. However, the D1 institution reserves the right to submit a waiver request to NJCAA on the athlete's behalf to get that year back. The Council's ruling on Monday does not apply to incoming junior college players, which is why the waiver must be made to NJCAA. But clearly, this is some unwanted red tape that college coaches must deal with.
In some good news for athletes and coaches alike, we spoke with Chris Parker, the President and CEO of NJCAA for further clarity. Parker said NJCAA will approve any waiver that is submitted to them from a Division I institution, meaning if a player leaves a junior college as a sophomore, he will enter a D1 institution as a sophomore, provided the school submits a waiver request to NJCAA. Junior college coaches are urging Division I head coaches to be proactive with this waiver request.
As for regular transfers and graduate transfers, Monday's ruling applies to them as well. If an underclassman transfers to another program, he would get the year back. However, the new institution, at least for now, would need to submit a waiver, as usual, for them to be able to play in games immediately. The underclassman's aid amount would count against the new program's 11.7 and the 27/35 roster limitation.
The situation with graduate transfers is different. Should a graduated senior move to another program, the new program would not be required to give him the same amount he was receiving in aid at the previous institution. The new school would be allowed to go under or over the previous aid amount; by contrast, if a student-athlete stays at the same program as a senior, he can only receive up to the previous year's amount in aid. So if a graduated senior transfers from Texas to Arkansas, and he was getting 30 percent at UT, Arkansas could theoretically give the student-athlete 50 percent. However, that aid would then count against the 11.7 and 27/35 roster limitations.
Another interesting storyline to follow moving forward is the timing of the vote on a one-time transfer rule. That movement gained serious steam before COVID-19 took the nation by storm. And now, with many college baseball programs and other spring sports having some incredibly difficult roster management decisions to make, you could see this issue move back to the front burner over the next couple of months. You will also see increased competition for incoming freshmen and junior college transfers. Whereas before they could've counted on seniors and draftable juniors to leave the program, many of those players will now return, creating a logjam in terms of playing time. Some incoming freshmen could choose to head the junior college route. Furthermore, some coaches have pointed to the July 1 scholarship renewal deadline for most schools as a potential powder keg since the MLB draft likely will occur after that deadline.
Over the weekend and early Monday, all signs pointed toward the D1 Council likely compromising and only giving seniors a year of relief. But in the end, the Council overwhelming voted to give everyone a year of eligibility relief.
It might cause some roster headaches and excruciating decisions, but it was the right move.