| | | | | | | | | | | | | | | | | | | | |
| --- | --- | --- | --- | --- | --- | --- | --- | --- | --- | --- | --- | --- | --- | --- | --- | --- | --- | --- | --- |
| Year | Team | POS | AVG | OBP | SLG | OPS | GP | AB | R | H | 2B | 3b | HR | RBI | HP | BB | SO | SB | CS |
| 2020 | | | .259 | .429 | .296 | .725 | 12 | 27 | 8 | 7 | 1 | 0 | 0 | 3 | 1 | 7 | 12 | 2 | 0 |
| 2021 | | | .091 | .231 | .182 | .413 | 10 | 11 | 2 | 1 | 1 | 0 | 0 | 0 | 0 | 2 | 9 | 0 | 0 |
| 2022 | BALL | OF | .361 | .449 | .727 | 1.176 | 55 | 183 | 49 | 66 | 10 | 9 | 13 | 47 | 10 | 20 | 47 | 8 | 2 |
Player Wire
2020 Top 150 Impact Freshmen
Florida's Hunter Barco headlines a banner class of power arms in the freshman class, topping our list of the nation's Top 150 Impact Freshmen.
2020 Mid-American Conference Preview: Kent State, CMU Lead The Way
Can Zavier Warren and Central Michigan replicate last year's magical season? Or will Kent State return to the top of the MAC standings? We answer these questions and more.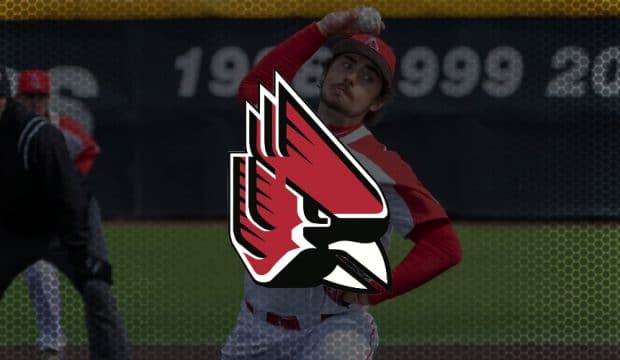 Fall Report: Ball State
John Baker and Ball State did some good things last season, but Rich Maloney's Cardinals are ready to take another step forward in 2020.