D1 Digest: Saturday, April 21
Roundup


---
Saturday's coverage
• Aaron Fitt on North Carolina and N.C. State's wins
• Eric Sorenson South Carolina's series win over LSU
Team of the day
Mississippi State
🐶 > 🐗

sWWWeep dreams & Hail State!#SBW18 pic.twitter.com/OWaYq6GTIC

— MSU Baseball ⚾ (@HailStateBB) April 22, 2018
The Bulldogs caught our attention a couple of weeks ago with a home series win over rival Ole Miss. But let's be honest, we all kind of chalked up that series as a result of a rivalry weekend. Well, the Bulldogs went on the road last weekend and almost took two of three from Auburn before returning home this weekend to face Arkansas. State won the series opener on Friday before shocking the college baseball world Saturday afternoon with a doubleheader and series sweep over the hard-hitting Razorbacks. In the series-clinching 5-3 win to begin the day, State lefthander Ethan Small struck out six, walked two and allowed a run on six hits in six innings, while Rowdey Jordan hit a home run and Justin Foscue tallied three hits. Even with a series clinching over the Hogs, the Bulldogs stepped on the accelerator in the series finale, a 7-5 triumph. Foscue had another big game at the plate with a double and two hits, while Rowdey Jordan had two more hits and Tanner Allen and Luke Alexander each tallied two hits. MSU touched up Arkansas righthander Isaiah Campbell for six runs and eight hits in 5.2 innings.
So, where do the Bulldogs stand from a postseason standpoint after the series sweep? For starters, the Bulldogs are right back in the thick of the SEC West race with an 8-10 record. More importantly, MSU looks to be around 45 in the RPI in the next release, meaning, yep, the Bulldogs are back in the postseason picture. What a weekend for Gary Henderson's Bulldogs.
Player of the day
Michael Toglia, UCLA
CRUSHED. Michael Toglia with a 3-run homer to extend @UCLABaseball's lead.

Watch #Pac12BSB live on the app: https://t.co/ZhZuI5ezsa pic.twitter.com/XRO53vWQkA

— Pac-12 Network (@Pac12Network) April 22, 2018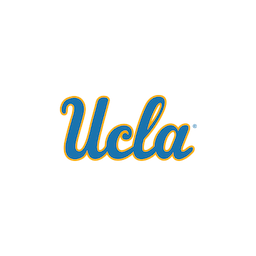 Can you have a better weekend than outscoring your rival 35-3 in the first two games of a series? That's exactly what the Bruins have done so far this weekend, beating the Trojans 19-2 to clinch the series win. And Toglia was the headliner, as he smacked two three-run homers, tallied three total hits and knocked in seven runs. It was a night to remember for Toglia and the Bruins, who continue to impress with an outstanding 13-4 Pac 12 record.

The Good
Southern Miss RHP Nick Sandlin: He's baaaaack. We're talking about Golden Eagles junior righthander Nick Sandlin, of course. Sandlin missed his start last week because of shoulder soreness, but was back on the mound in the series finale against Middle Tennessee. USM began the day in solid fashion with an 11-2 win over the Blue Raiders. As for Sandlin, he was outstanding against the Raiders, sitting 90-93 and up to 94 mph with his fastball, while also striking out 12, not walking anyone and allowing one hit in five shutout innings. In addition to getting Sandlin back on the mound, USM's RPI continues to go up, too.
M5| Sandlin's struck out the side 3️⃣ times tonight and has recorded 1️⃣2️⃣ strikeouts after 5️⃣!

Southern Miss 8 MTSU 0 pic.twitter.com/VZsPo4AJz1

— Southern Miss Baseball (@SouthernMissBSB) April 21, 2018
Texas Tech: The Red Raiders won the series opener against Oklahoma with a walk-off balk. Well, they didn't need any weirdness to take care of the Sooners in a 12-5 series-clinching triumph. Caleb Killian struggled in his start, allowing five runs in five innings, but veteran Ryan Shetter was outstanding, allowing a run in four innings. Offensively, Josh Jung continued his hot hitting with a home run and three RBIs, while Zach Rheams had a home run and three RBIs and Grant Little and Gabe Holt each finished the contest with a pair of hits.
Oregon State: The Beavers are back. Sure, OSU dropped back-to-back series a few weeks ago and caused some people to do a double take. However, the Beavers are clearly back in business after pounding Oregon 12-5 to sweep the always important Civil War Series. OSU's Tyler Malone hit a home run in the fifth-straight game, tallied three hits and knocked in two runs, while Michael Gretler had a home run and two RBIs and Trevor Larnach hit a home run. While the Beavs are riding high, the Ducks are in trouble from a postseason standpoint with a 19-18 overall record and an ugly 6-12 mark in the Pac 12.
So many highlights.#GoBeavs #CivilWarSeries pic.twitter.com/287y6xl6T6

— Oregon State Baseball (@BeaverBaseball) April 22, 2018
Minnesota: The Golden Gophers entered our Top 25 rankings earlier this week, and are making that look like a wise decision so far this weekend after beating Iowa 3-0 to clinch an important Big Ten series victory. Minnesota starting pitcher Patrick Fredrickson struck out two and allowed six hits in 7.2 innings, while catcher Eli Wilson knocked in three runs. With the win, the Gophers' RPI is up to 31 with a 9-1 Big Ten record,. Keep an eye on these guys down the stretch. Perhaps they could get into hosting range.
Pepperdine's Jonathan Pendergast: What an afternoon Pendergast had on the mound as the Waves beat San Diego, 4-0. Pendergast struck out two and allowed just two hits in the complete game shutout.
Ole Miss: The Rebels dropped the series opener to Georgia, but bounced back in impressive fashion in a doubleheader on Saturday — sweeping the Bulldogs in the two games, 8-4 and 5-2. In the first game, Will Stokes was solid out of the bullpen and Grae Kessinger and Ryan Olenek each had two hits. Meanwhile, in game two, righthander James McArthur set the tone on the mound by allowing just one run in six innings, while the offense did enough with Will Golsan smacking a pair of homers. Suddenly, Georgia, despite having a high RPI, has lost three-straight conference series.
Bucknell's Connor Van Hoose: The Bison split a doubleheader with Lehigh Saturday afternoon, but the front-end of the doubleheader will be remembered for a long time, as Van Hoose tossed the 20th no-hitter of the college baseball season in a 3-0 win over the Hawks. Van Hoose struck out eight and walked two in the seven-inning no-hitter. The no-hitter broke the record for no-hitters in a season, 19, which was set before aluminum bats were introduced. Way to make history, Bucknell.
California: The Golden Bears are trying hard to get back into the NCAA tournament picture, that's for sure. Cal won its fourth-straight Pac-12 series in a 5-2 home win over Washington. The Bears touched up UW starting pitcher Joe DeMers for five runs on six hits in seven innings, while Jared Horn put together a solid performance, allowing just two runs on seven hits in seven innings. Hard-hitting Bears slugger Andrew Vaughn had yet another huge performance at the plate with a home run, two hits and three RBIs. With the win, the Bears no longer have an RPI in the triple digits, but there's still much work to do.
Tennessee Tech: Uh, will the Golden Eagles ever lose again this season? OK, we're not that naive, but you have to give Matt Bragga's club a ton of credit, as they extended their nation-leading winning streak to 25 games with a doubleheader sweep of Southern Illinois — 11-4 and 18-5. With the wins, the Eagles are up to 22 in the RPI, which is a six-spot improvement since the beginning of the week. They also have a 34-5 overall record. Impressive.
St. Bonaventure's Casey Vincent: The Bonnies hit the road and took care of Dayton with Vincent tossing an absolute gem in the 2-0 triumph. Vincent struck out eight, walked four and allowed four hits in the complete game shutout.
Ohio State: The Buckeyes dropped the series opener to Indiana on Friday, but bounced back in impressive fashion Saturday afternoon in a 5-4 win over Chris Lemonis' club. Ohio State's Ryan Feltner had a tough start, allowing four runs on five hits in 3.2 innings, but the bullpen rose to the occasion with Griffan Smith tossing 1.2 shutout frames and Seth Kinker earning his ninth save of the season with two solid innings to close it out. OSU is sitting at 43 in the RPI with a 26-11 overall record and a 7-4 mark in the Big Ten. The series finale is a big one for the Bucks.
South Florida: The Bulls dropped the series opener to UCF on Friday with Shane McClanahan on the mound, but bounced back in impressive fashion with a 5-4 triumph on Saturday. David Villar hit a home run and knocked in three runs to pace the Bulls, while Kevin King tossed two shutout frames and Andrew Perez closed it out with 1.1 shutout innings. The series finale between the two on Sunday should be a dandy.
The Bad
LSU: The Tigers have recently looked like a team ready to go on a huge run to end the regular season, but maybe not after this weekend. LSU was crushed in the series opener against South Carolina, and it was much the same Saturday afternoon in an 11-4 loss to the Gamecocks. LSU freshman righthander Ma'Khail Hilliard allowed eight runs on eight hits in 2.2 innings, while South Carolina righthander Adam Hill struck out seven and allowed just four hits in six shutout innings. Offensively for the Gamecocks, Madison Stokes had a huge afternoon, smacking two doubles and knocking in four runs.
Maine: Will the NCAA count this as the 21st no-hitter of the season or not? That's the interesting question to ponder as we head into Sunday. Of course, we're talking about the bout between the Black Bears and UMass-Lowell. Maine no-hit Lowell. Great, right? Sure, but Lowell beat the Bears 1-0 in the six-inning affair. Let's give a tip of the cap to Maine's John Arel, who struck out 12 in the no-hitter. UML scored its lone run on a wild pitch in the third inning. Lowell's Andrew Ryan also put together a strong start, striking out six and walking one in six innings. Note: We checked in with the NCAA and Arel will be credit with the season's 21st no-hitter.
FINAL: Prada is the hero in game two as he steals two bases and scores the game's only run. 🤷‍♂️😎 A win is a win. #RiseUp #AEBASE #UnitedInBlue pic.twitter.com/8cfZMOS5FA

— UMassLowell Baseball (@RiverHawkBB) April 21, 2018
TCU: With hard-hitting Luken Baker out the rest of the season, it wouldn't be crazy to start considering an NCAA postseason without the Horned Frogs. TCU dropped the road series to Baylor on Saturday with a 6-2 setback. TCU righthander Sean Wymer allowed four runs on six hits in 3.2 innings in the setback, while Baylor got a strong start from Hayden Kettler, who tossed six shutout innings. As it stands, the Frogs now have an RPI of 72 with a 19-16 overall record and a 6-7 mark in the Big 12. In other words, the Frogs wouldn't get in as of today.
Miami: Speaking of missing the postseason, the Hurricanes are on their last breath heading into the final few weeks of the regular season. The 'Canes took a step forward last weekend with a road series win over Clemson. However, they took a step back this weekend, dropping a home series to Pitt by losing the first game of a doubleheader, 3-0. It was Pitt's first series win over Miami in program history and put the Hurricanes in a bad spot. Miami now has an RPI of 68 with a 17-22 overall record and a 10-11 league mark. The Hurricanes must finish the season in very strong fashion to have a chance at the postseason without winning the ACC tournament.
Join the Discussion