D1 Digest: Thursday, May 18
Roundup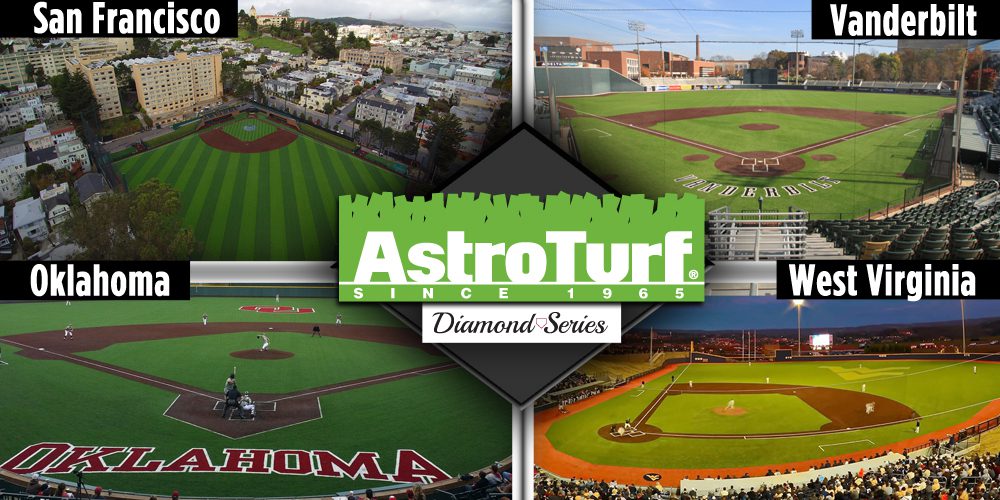 ---
American
The Situation: The American has one of the more hotly contested regular season title races. South Florida took control of the standings with a win over rival UCF, but the race is far from over. For instance, USF leads the league by one game with UCF, Houston and Connecticut all just a game back of first place.
South Florida: How about the season the Bulls are having? USF took care of rival UCF 7-4 to earn its 40th win of the season, and it's the first time since 1996 the Bulls have reached the 40-win plateau. USF's Duke Stunkel hit a home run and knocked in a pair of runs, while leadoff hitter Kevin Merrell had a productive night as well, going 3-for-6 with a double and three RBIs. On the mound, starting pitcher Phoenix Sanders struck out four, walked two and allowed two runs on six hits in seven innings.
Big 12
The Situation: With TCU out of conference at California this weekend, the Big 12 outright regular season title boils down to what Tech does against Kansas this weekend. All the Red Raiders can do is sweep Kansas at home to earn a co-championship with the Frogs, a team they took two of three from in Lubbock a few weeks ago. Should the Raiders sweep the series, they'd be the top seed in next week's conference tournament.
Texas Tech: The Red Raiders still have some time before righthander Davis Martin is back from his injury, but they prevailed 10-6 in the series opener against Kansas. Lefthander Steven Gingery struck out seven and allowed three runs on seven hits in five innings, while in big news, veteran Tanner Gardner led the offensive charge with a pair of homers, a double and four RBIs.
T8 – Farhat makes the first out look routine to begin the eighth inning. #WreckEm pic.twitter.com/xXmcb4VUQs

— Texas Tech Baseball (@TTU_Baseball) May 19, 2017
Big Ten
The Situation: What a wild regular season title race entering the final two days. While Maryland lost a non-conference bout against High Point on Thursday, others are finishing things off in league play. For instance, Michigan State beat Michigan, Nebraska was upset by Penn State, Iowa beat Illinois and Minnesota had the series opener against Purdue suspended because of a power outage — The Boilermakers were leading the contest 5-2. The Golden Gophers continue to lead the league by percentage points, while Nebraska is a 1/2 game behind and Maryland, Michigan and Iowa are just a full-game back.
Michigan State's Alex Troop: The Spartans picked up a big 6-1 home win over the rival Wolverines with Troop leading the charge. The talented lefthander was outstanding against UM, striking out 10, walking one and allowing a run on two hits in eight innings. Troop actually carried a no-hitter into the seventh before Michigan's Johnny Slater singled to start the inning.
Mountain West
The Situation: Only Fresno State gained ground in the MWC race on Thursday night. Nevada upset New Mexico 5-2 in Albuquerque, while red-hot Fresno State beat San Diego State 4-0 on the road. With those results, San Diego State remains percentage points ahead of UNM for the overall league lead, thanks to a tie the Lobos had earlier this season. While conventional wisdom suggests either SDSU or New Mexico will win the regular season title, watch out for Fresno, who's just two games back with two to play. Speaking of the Bulldogs, how about Fresno lefty Ricky Tyler-Thomas, who struck out seven, walked one and allowed three hits in 6.2 shutout innings.
SEC
The Situation: What a wild day it was to begin the final weekend of SEC play. Kentucky took care of Florida and LSU defeated Mississippi State. So, what's that mean? Florida, Kentucky and LSU are all tied at 19-9 in the standings with two games left to play. Should UK and LSU win another game this weekend, the likelihood of the SEC getting three national seeds increases even more.
Kentucky/Florida: It's not every day that a team trots into Gainesville and makes righthander Alex Faedo feel bruised and battered, but that's exactly what happened in a 12-4 UK win over Florida. UF actually carried a 3-0 lead into the fourth inning until Tristan Pompey smacked a grand slam over the wall in right to give UK a 4-3 advantage. UK didn't look back the rest of the night, scoring a run in the fifth and eighth innings, along with two in the sixth and four in the seventh. UK's Riley Mahan hit a home run and finished the game with three hits, while Kale Cottam, Marcus Carson and Evan White each had three hits.
LSU: Want some bad news for opposing teams with the postseason around the corner? Tigers righthander Alex Lange is back and maybe better than ever. Lange was terrific in a series-opening 3-1 win over Mississippi State. The righty struck out 11, walked five and allowed a run on six hits in seven innings. And how about this little nugget about Lange this season? He has faced 18 batters with bases loaded this spring, and hitters are 0-for-17 in those situations with 12 strikeouts and one walk.
Highlights from Thursday's series-opening win at MSU, which included 11 K's by @lange_17. Recap, stats, standings: https://t.co/9Gxz0W2Lpi pic.twitter.com/CAhnSnwgKT

— LSU Baseball (@LSUbaseball) May 19, 2017
Southland
McNeese State: The Cowboys entered the weekend with a magic number of one and took care of business on Thursday in a 10-2 win over Lamar. McNeese's Matt Gallier had a triple and knocked in three runs, while Shane Selman finished the night with three hits. The Pokes also got a quality start from lefty Austin Sanders, who struck out four, walked three and allowed two runs in seven innings. With an RPI in the 30s, the Pokes should be safe no matter what happens in the conference tournament.
The final out. @SouthlandSports #Champions #GeauxPokes #DogPile pic.twitter.com/EVAs330Q6x

— McNeese Baseball (@McNeeseBaseball) May 19, 2017
Bubble Watch
— Florida State entered the weekend in desperate need of some wins and got just what it needed in a 12-9 win over Louisville. FSU's Dylan Busby went 4-for-5 with a home run and two RBIs, while Quincy Nieporte went 3-for-4 with a home run and five RBIs. With the win, FSU is 13-14 and up six spots in the RPI to 22. In other words, another win this weekend would probably keep the Seminoles out of the danger zone.
— NC State helped its case on Thursday with a 3-2 home win over scuffling Clemson. Pack starting pitcher Johnny Piedmonte allowed two runs on four hits in four innings, while Cody Beckman was outstanding out of the pen with 3.1 shutout innings. NC State improved to 15-13 in the ACC and is up to 33 in the RPI (+7). The Pack looks pretty safe right now.
— Coastal Carolina, UL Lafayette and South Alabama were all in action on Thursday and are all on the bubble. Coastal's Alex Cunningham struck out 14 and allowed just two hits in 8.1 shutout innings in a win over Appalachian State, while the Cajuns demolished UL Monroe 16-2 and South Alabama dropped a 5-4 contest to Troy at home. While the Chants and Cajuns actually dropped one spot each, the Jags dropped three spots in the RPI to 41.
— South Carolina desperately needs a pair of wins this weekend, but dropped a 6-3 decision to suddenly red-hot Georgia in the series opener. The Gamecocks wasted a start from righthander Wil Crowe, who struck out nine, walked one and allowed three earned runs on eight hits in 6.2 innings. Meanwhile, Georgia's Andrew Gist was terrific, striking out five, walking one and allowing a run on three hits in eight innings. With the loss, the Gamecocks are down to 32 in the RPI with a 12-16 league record. Another loss this weekend and it will take a miracle in Hoover to get into the field.
— Ole Miss took a step forward last weekend with a home series win over Texas A&M, but still have some work to do this weekend at Auburn. Well, the Rebels dropped the series opener to the Tigers, 4-1 to fall to 13-15 in the SEC. Auburn's Keegan Thompson was terrific in his start, striking out eight and walking two in six hitless innings. The Rebels are only down two spots in the RPI to 32, but the conference record could become an issue by the end of the weekend.
— Florida Atlantic is back on the move from an RPI standpoint after a series-opening 6-1 win over Old Dominion. FAU's Alex House allowed a run on four hits in five innings, while Nick Swan and Kyle Marman combined for four shutout frames out of the bullpen. FAU is up 10 spots in the RPI to 62. Clearly, FAU has more work to do this weekend, but a series win over ODU along with a solid showing in the Conference USA tournament could make things interesting for John McCormack's club.
Join the Discussion