Crystal Ballin': Eight For Omaha In 2020
Analysis
Want to get in-depth coverage? Subscribe to D1Baseball
---
SEE ALSO: Coaching Buzz Blog | Head Coach Carousel | Assistant Coach Carousel
The 2019 College World Series just ended on Wednesday, but we're already looking ahead to next year. A lot can change between now and next spring — the July 12 MLB draft signing deadline will go a long way toward determining how college rosters will shape up — but this is still a useful exercise.
Three years ago, Aaron Fitt and Kendall Rogers both correctly identified five of the eight CWS participants a year in advance. Two years ago, Fitt once again correctly projected five teams that made the 2018 CWS, while Rogers got three of those teams (along with three other teams that wound up earning national seeds but did not reach the CWS). Last year at this time, Fitt identified three of the 2019 CWS teams (Vanderbilt, Florida State and Louisville) plus four other teams that lost in super regionals and one host that lost in regionals. Rogers got two CWS teams (Vandy and Texas Tech), plus three others that lost in super regionals, and two hosts that lost in regionals. So at the very least, the teams that appear on these lists are pretty good bets to host regionals and/or make deep postseason runs a year from now.
This time around, we're also including Eric Sorenson's early eight for Omaha picks. Our trio agrees on several of the strongest contenders heading into next year. Let's look ahead.
Aaron Fitt
Arizona State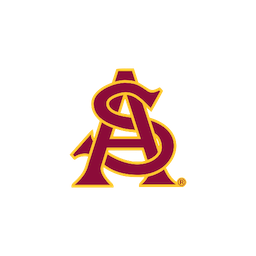 The Sun Devils returned to the NCAA tournament in 2019 after a two-year absence with a roster loaded with offensive firepower — especially in the sophomore class. Though first-team All-American and first-round pick Hunter Bishop is gone, most of the other key pieces of this murderer's row return, led by two-time All-American Spencer Torkelson and fellow rising juniors Trevor Hauver, Alika Williams and Gage Workman. Williams and Drew Swift will give ASU one of the best middle infield tandems in the country, and Sam Ferri will be back behind the plate to make the Devils outstanding up the middle.
Of course, Arizona State must get better on the mound in order to make an Omaha run. The addition of pitching coach Jason Kelly — the 2018 D1Baseball Assistant Coach of the Year — should help unlock the exciting potential of returning arms RJ Dabovich, Boyd Vander Kooi, Erik Tolman, Blake Burzell and Brady Corrigan, which gives ASU five very good arms to build around. Incoming freshmen Cooper Benson, Graham Osman and Seth Tomczak give the staff three talented reinforcements. Expect this staff to take a big step forward.
Arkansas
The Razorbacks look built to make a third straight Omaha run despite the losses of ace Isaiah Campbell, fellow All-American Jack Kenley, dynamic center fielder Dominic Fletcher and valuable senior Trevor Ezell. Rising juniors Casey Martin and Heston Kjerstad give the Hogs a pair of established superstars to build the lineup around. Leading hitter Matt Goodheart is also back, and expect offensive jumps from rising sophomores Christian Franklin, Jacob Nesbit and Casey Opitz (who rates as one of the best returning defensive catchers in the country). The recruiting class will also help fill some holes, as outfielder Jason Hodges is a blue-chip incoming freshman, while catcher Nathan Stevens and outfielder Jesse Pierce should be quality building blocks.
Arkansas used two freshmen in its weekend rotation in 2019, and it's logical to expect sophomore jumps from Connor Noland and Patrick Wicklander, giving the Hogs a quality one-two punch. Zebulon Vermillion has an electric arm and should be a major breakout candidate next spring. Incoming freshmen Blake Adams, Zack Morris and Evan Gray will help restock the pitching depth.
Auburn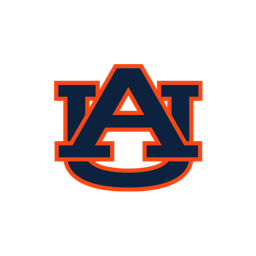 The Tigers have taken progressive steps forward in each of coach Butch Thompson's first three seasons at the helm, first making a regional, then a super regional, and then going to Omaha for the first time in 22 years. Auburn looks built to get back to Omaha and make a run at a title in Thompson's fourth year. Aside from shortstop Will Holland and injured flame-thrower Davis Daniel (who missed all of 2019 anyway), ever key piece should be back in the fold next year, assuming 18th-round pick Edouard Julien and 21st-rounder Jack Owen do not sign as eligible sophomores (and we don't expect them to). Julien and Steven Williams are obvious bounceback candidates with game-changing power potential, and Conor Davis will be back as the senior glue guy in the heart of the order. Judd Ward will be back as the catalyst atop the lineup, and rising sophomores Kason Howell and Ryan Bliss are dynamic athletes who figures to make big offensive jumps in 2020. Gritty Veterans Rankin Woley and Matt Scheffler will also return to this loaded lineup, and talented incoming freshman Nate LaRue provides Auburn with some key depth behind the plate.
On the mound, Tanner Burns and Owen will form one of the best one-two punches in the SEC, and rising sophomore lefty Brooks Fuller has the talent and pitchability to be a rock-solid Sunday guy, unless he gets beaten out by Bailey Horn, Garrett Wade or Richard Fitts — there is no shortage of intriguing options for pitching coach Steve Smith. Cody Greenhill returns to anchor what should be a loaded bullpen.
Florida
The Gators took their lumps with a very young roster this spring, but they should be right back in the Omaha mix in 2020, as their super-talented youngsters continue to mature. Expect infielders Kendrick Calilao and Cory Acton to make the leap to stardom as sophomores, joining returning veterans Brady Smith and Austin Langworthy (a strong candidate for a monster senior year after a disappointing junior campaign) to form the nucleus of the lineup. Jud Fabian also has the tools to be an impact player, though he struggled after enrolling early this spring. Jacob Young was one of Florida's most productive hitters as a freshman, and he will also be back to help make the lineup go.
But Florida's pitching should be its greatest strength. Rising juniors Tommy Mace, Jack Leftwich and Jordan Butler are too talented to scuffle for another year; they need to bounce back from disappointing sophomore campaigns, and I expect them to do so. Rising sophomores David Luethje, Nick Pogue, Nolan Crisp, Ben Specht and Christian Scott all have very good stuff and should benefit from the experience they gained as freshmen. And Hunter Barco is the latest blue-chip Florida recruit to eschew pro ball in favor of becoming a Gator; look for him to be a star.
Louisville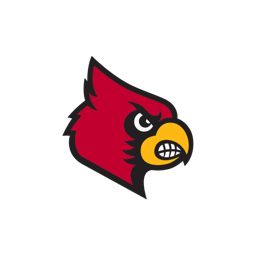 The Cardinals look like an early front-runner for preseason No. 1 next year, because they bring back a cornucopia of talent from a team that won the ACC and made it to Omaha this spring. It starts on the mound, where All-America ace Reid Detmers returns to anchor the rotation, and lefty Michael Kirian figures to continue Louisville's long lineage of star closers. Fireballer Bobby Miller has All-America potential as a junior starter, and Luke Smith figures to make a seamless transition from midweek starter to a weekend role. Senior Adam Elliott gives the staff an experienced arm. But it should be really fun to watch the development of super-talented sophomores Kerry Wright, Jack Perkins, Carter Lohman, Jared Poland and Garrett Schmeltz, making this one of the deepest staffs in college baseball — and that's even before you factor in talented incoming freshmen Ryan Hawks, Michael Prosecky and Kellan Tulio.
The Cards must replace second-round first baseman Logan Wyatt and fourth-round shortstop Tyler Fitzgerald, but the rest of the lineup will remain largely intact. Rising sophomore Alex Binelas is an emerging superstar to anchor the heart of the order, and veterans Justin Lavey and Danny Oriente are winning players with loads of at-bats under their belts. Lucas Dunn will continue to make the lineup go from the leadoff spot, and Henry Davis has star potential behind the plate. The pick to click could be rising junior Zach Britton, whose pure hit tool has tantalized the coaching staff since he showed up on campus.
Miami
Miami reached a regional final with a sophomore-laden roster in 2019, and it looks built to get back to Omaha in 2020 for the first time since 2016. Alex Toral, Anthony Vilar, Freddy Zamora and Raymond Gil might be the best offensive infield in college baseball next year, though the Hurricanes need them to play more consistent defense. Freshman All-American Adrian Del Castillo is a special hitter who figures to make a smooth transition from the outfield to catcher, his natural position. Between Jordan Lala, Tony Jenkins and Gabe Rivera, there's plenty of raw talent in the outfield, but the Canes need more consistent offensive production out of them. Two-way talent JP Gates (the team's leading hitter as a freshman) will continue to serve as a key run producer in the heart of the order.
On the mound, Chris McMahon and Slade Cecconi have premium stuff and figure to make big jumps forward in 2020. Strike-throwing bulldog Brian Van Belle also returns to the rotation, and Tyler Keysor (a 40th-round pick) should give Miami a fourth quality starting option. Daniel Federman and Gates will be expected to anchor a bullpen that needs to improve its depth, but a strong recruiting class headlined by blue-chipper Alex McFarlane will provide reinforcements.
Texas Tech
Tim Tadlock has built such a machine that the Red Raiders should remain the team to beat in the Big 12 even after losing first-rounder Josh Jung, fellow All-American Cameron Warren, seventh-round dynamo Gabe Holt and key arms Caleb Kilian and Taylor Floyd. The Red Raiders will still be loaded with premium speed (led by Dylan Neuse and Max Marusak). Dru Baker and Brian Klein will be back to anchor the infield defense, while Braxton Fulford is back behind the plate. Kurt Wilson, Tanner O'Tremba, Cody Masters and Easton Murrell are all capable of taking steps forward offensively, giving Tech the foundation for a deep, dangerous lineup.
Micah Dallas emerged as Tech's ace as a freshman, and he'll be back to anchor the rotation, along with flame-thrower Bryce Bonnin. Clayton Beeter, Dane Haveman, Connor Queen and possibly Wilson should form the backbone of a strong bullpen. Fireballer John McMillon elected to return for his senior year and could vie for a rotation spot or make the 'pen even stronger. The Red Raiders need some other arms to emerge — but they always seem to do just that in Lubbock. An obvious breakout candidate is rising sophomore lefthander Mason Montgomery, a blue-chip recruit who struggled with his control as a freshman. Another year of seasoning should do him plenty of good.
Vanderbilt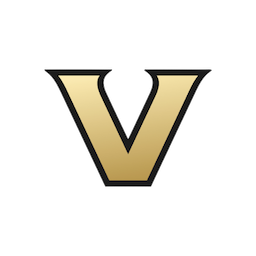 Can the reigning national champs get back to the CWS even after losing a boatload of talent to pro ball? It might depend how the draft shakes out; Vanderbilt had 13 players drafted, and it remains uncertain how many of them will sign. The biggest question marks are eligible sophomores Philip Clarke (ninth round) and Pat DeMarco (17th round), who both have enough leverage to return for another year at Vandy to improve their draft stocks — or they could end their college careers as national champs and head to pro ball. If both are back, Vandy's offense should be prolific once again, because there are some other very good piece in place, led by first-team All-American Austin Martin. Speedster Cooper Davis should thrive in an everyday role as a catalyst atop the order, and Vandy needs big steps forward from third baseman Jayson Gonzalez and center fielder Isaiah Thomas, both of whom have tantalizing tools but just haven't gotten significant playing time behind all of Vanderbilt's veterans. Expect catcher Ty Duvall and second baseman Harrison Ray to return, giving Vandy two valuable complementary players with plenty of starting experience.
No matter how the lineup shakes out, Vanderbilt will be loaded on the mound. With CWS heroes Kumar Rocker and Mason Hickman leading the rotation and closer Tyler Brown back to anchor the bullpen, the Commodores might wind up with the best pitching staff in the country. Flame-throwing lefties Jake Eder and Hugh Fisher will both be back, and so will power-armed righty Ethan Smith. Oh, and Vandy will add the highest-ranked incoming freshman in the country: righthander Jack Leiter, who ranked as the No. 11 high school prospect on Prep Baseball Report's draft rankings but slipped to the 31st round because of his ironclad commitment to Vanderbilt. The rich get richer.
---
Kendall Rogers
Arkansas
The Hogs made back-to-back trips to the College World Series the last two seasons with vastly different results. Arkansas went 0-2 in Omaha this past June, and that'll serve as a source of motivation with this group going into the fall and certainly the spring. The Hogs have some holes to fill offensively with the departures of Dominic Fletcher and Jack Kenley, but who will be 2020's Jack Kenley? You know someone will step up and assume that role. Arkansas returns arguably the best nucleus of hitters in college baseball in 2020, welcoming back Heston Kjerstad, Casey Martin and Matt Goodheart, who was outstanding this past season. Casey Opitz also returns and should have a better offensive campaign, while TCU transfer Coby Boulware is a terrific fit for the Arkansas offensive system. Last but not least, Christian Franklin will have a terrific 2020 campaign and Jacob Nesbit is another pick to click. Mark it down. This will be a potent offense.
On the mound, Arkansas will be without righthander Isaiah Campbell and closer Matt Cronin, but options are aplenty on this team. Connor Noland and Patrick Wicklander showed flashes of greatness and have another offseason to fine-tune their craft, while the bullpen options are aplenty as well. Kole Ramage, Zebulon Vermillion, Elijah Trest, Jacob Burton, among others, will headline the bullpen.
Florida
The Gators could surprise us again in 2020, but don't look for back-to-back iffy campaigns for Kevin O'Sullivan's club. For the first time in a while, the Gators will enter a campaign with a chip on their shoulder, and that could be a headache for opposing teams. UF returns veteran Austin Langworthy, who had a disappointing 2019 season but certainly is talented, while backstop Brady Smith is a prime candidate to have a monster junior season. Cory Acton, Jud Fabian, Kendrick Calilao and Jacob Young are all talented players who are back next season. Joshua Rivera promises to be an immediate impact bat, while Nathan Hickey will factor in somewhere. Hickey is a catcher, where Brady Smith leads the way, but he'll get time in the lineup.
On the mound, the Gators will be much more consistent. Tommy Mace and Jack Leftwich will give Sully and the Gators one of the nation's best one-two punches, while Jordan Butler gives the Gators another experience arm and good presence. Other talented arms back in the mix include Christian Scott, David Luethje, Nick Pogue and Ben Specht. UF also welcomes another terrific recruiting class to campus with Hunter Barco choosing to head to college. The lefthander has a chance to be an immediate impact, and huge arm for the Gators. Righthanders Tyler Nesbitt and Brandon Sproat also are expected to be instant impact arms for the Gators.
Georgia
Will this be the year the Bulldogs finally take that big step forward? The Bulldogs have hosted regionals the past two seasons but were left heartbroken on both occasions and to ACC opponents — Duke and Florida State, respectively. Now, the Bulldogs will head into the fall and the spring with more motivation than ever. Georgia will have the nation's most talented one-two punch in the weekend rotation with Emerson Hancock and Cole Wilcox leading the charge. Hancock is a proven commodity, while Wilcox is expected to take another step forward with another year of experience. Wilcox has premium stuff, but still needs to harness things a bit better. Ryan Webb and C.J. Smith give the Bulldogs more stability on the mound as well.
Georgia wasn't overly offensive this past spring and will look to improve in that department in 2020. Cam Shepherd surprised some by deciding to return for his senior season, while Tucker Bradley's healthy return should pay dividends for Scott Stricklin's club. Riley King and others also will return. Getting to Omaha is no easy feat, as Georgia has illustrated the past two seasons, but all the important parts are there to finally make a run next season.
Louisville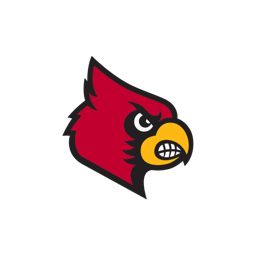 Cardinals head coach Dan McDonnell said in Omaha his team "will be back", and it'll be next season barring a surprise. The Cardinals will have one of the nation's better one-two punches with Reid Detmers and Bobby Miller leading the charge, while Luke Smith is a hard-nosed veteran who showed in Omaha he's ready to take on a larger role. Michael Kirian is back to headline the bullpen, while Jack Perkins, Garrett Schmeltz, Carter Lohman, Jared Poland and Kerry Wright are all young and ultra-talented arms who will be ready to take on more important roles in 2020. In essence, the Cards are absolutely loaded on the mound.
Offensively, Alex Binelas was a superstar as a freshman this past season and will headline the lineup, while the Cards also return Lucas Dunn, Zach Britton and Henry Davis, while Andrew Benefield, who redshirted this past season, is displaying big power this summer and should provide a boost as well. Veterans Justin Lavey and Danny Oriente also return to give the Cards more depth. All the pieces are there for the Cards to take that next step … a national title.
Miami
The 2019 campaign was all about restoring order for the Hurricanes. Not only did the 'Canes return to the NCAA postseason, they reached the Starkville Regional title game against Mississippi State. The bad news is UM lost that game. The good news is it welcomes back several key cogs from that team and is primed to make a run to the CWS. Offensively, the Hurricanes are loaded with the return of hard-hitting long ball sluggers Adrian Del Castillo and Alex Toral. Toral, in particular, should be much more consistent in 2020. Anthony Vilar, Freddy Zamora and Raymond Gil are all back, while Jordan Lala and Gabe Rivera, among others, also are back in the mix, along with two-way standout JP Gates. That's a strong foundation to start from.
From a pitching standpoint, righthander Chris McMahon put together a solid 2019 campaign, but could be ready to have a dominant 2020 season. Meanwhile, Brian Van Belle will hammer the strike zone with his fastball/changeup combo, while Slade Cecconi has a premium arm and should be a strong part of the weekend rotation. Tyler Keysor and Daniel Federman will anchor the bullpen while the 'Canes have a host of incoming arms that should provide an immediate impact. Miami returned to normalcy with a trip to the NCAA tourney this past season. Now it's ready to do more.
Michigan
We said throughout the CWS that Michigan's run could be a tide turner for the program. Well, we're about to find that out over the next year. The Wolverines certainly have some tough holes to fill from this year's magical club, including weekend starters and Karl Kauffmann and Tommy Henry. However, Erik Bakich's team welcomes back plenty of talented arms, too. Jeff Criswell will leadoff the weekend rotation and is the most talented of the bunch this year. Talented lefty Ben Dragani will be back from Tommy John surgery and the bullpen is filled with solid options, including Willie Weiss, Isaiah Page, Walker Cleveland and Blake Beers, among others.
The Wolverines also have a strong nucleus from an offensive standpoint. Jordan Nwogu and Jesse Franklin will be two of the nation's better players and prospects entering next season, while Jack Blomgren and Christian Bullock are back after having integral roles this past season. Blomgren was particularly impressive defensively with some outstanding plays throughout the CWS. Catcher Joe Donovan, a key leader in this program, also is back, while Dominic Clementi and Riley Bertram are returning in '20 as well. Clementi could be a prime breakout candidate for Michigan, while Bertram is a scrappy guy who could serve as a fire-starter atop the lineup.
Texas Tech
Sure, the Red Raiders lose cornerstone players such as Josh Jung, Cam Warren and Gabe Holt, but trust in Tim Tadlock when it comes to the Red Raiders offense. Tech has been in a position like this before from a turnover standpoint and still hit the cover off the ball the next season. Dylan Neuse and Brian Klein give the Raiders a solid foundation, while Dru Baker, Kurt Wilson and Cody Masters are all athletic guys who are capable of having strong offensive campaigns, while Easton Murrell and Tanner O'Tremba are solid returnees as well.
From a pitching standpoint, Freshman All-American righthander Micah Dallas will headline the staff, while fellow righty Bryce Bonnin pitched well in Omaha and is ready to blossom into a bonafide ace type for this program. The bullpen also has plenty of key pieces returning with Dane Haveman, Clayton Beeter, Connor Queen, Mason Montgomery and Ryan Sublette all back next season. Tech also welcomes talented Vandy transfer Austin Becker to the roster. Becker will be immediately eligible and will provide a boost to this pitching staff. Do the Red Raiders have some holes to fill? Absolutely. But the foundations both offensively and defensively look pretty rock-solid right now.
Vanderbilt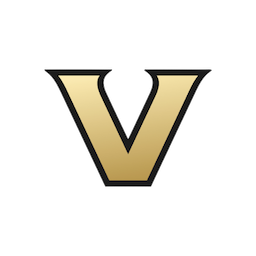 The Commodores won't be without question marks entering the 2020 campaign, but will welcome back and add enough key pieces to make a run at back-to-back national titles. Kumar Rocker developed into one of the nation's better overall arms by the end of the season and is back to lead the weekend rotation, while Mason Hickman, who threw extremely well in the CWS Finals, is back and will aid Rocker in the rotation. Tyler Brown is one of the nation's premier relievers, and he's back in the saddle, while Hugh Fisher and Jake Eder are premium arms who could be primed for a big step forward. Also on the mound, keep an eye on freshman Jack Leiter, who promises to be an instant-impact guy.
Offensively, the Commodores lose JJ Bleday, Stephen Scott and others, but should be OK with the return of do-it-all Austin Martin and potentially Pat DeMarco and Philip Clarke, who each were drafted last month and have decisions to make. Those two decisions could change the complexion of this offense quite a bit, though there's plenty to like about other young pieces on this roster, such as electric Cooper Davis and others. Lastly, the Commodores expect Harry Ray and Ty Duvall to return, giving them more experience and talent in the lineup.
---
Eric Sorenson
Arizona State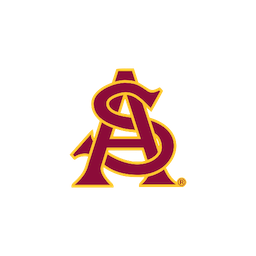 Let's face it, Tracy Smith could have the best batting order in the country with Spencer Torkelson, Trevor Hauver, Sam Ferri and shortstop extraordinaire Alika Williams, among many potent bats. New pitching coach Jason Kelly should make a difference, especially adding St. Mary's transfer Tyler Thornton.
Auburn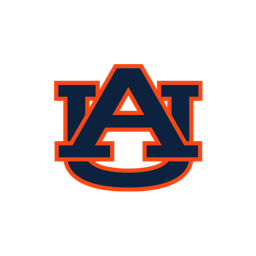 Everybody, and I mean EVERYbody is returning for the Tigers next year. That is as long as 21st round draftee Jack Owen and 23rd round pick Elliott Anderson return to campus for 2020. The bats got hot late in the year and return plenty of pop, including Steven Williams and (probably) 18th round pick Eduoard Julien.
East Carolina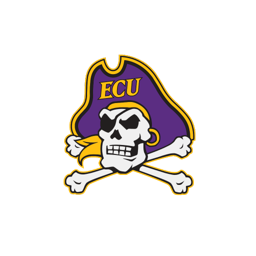 The Pirates finally break the hex and make their way to Omaha with an experienced squad, led by pitchers Alec Burleson and Jake Kuchmaner. There is plenty of heft coming back in the batting order as well, especially if Jake Washer returns despite being a 29th round draftee.
Georgia
The return of 100mph flingers Emerson Hancock and Cole Wilcox (both future first-round picks) will be the base of a formidable pitching order. The offense will have a few holes to fill but 20th round draftee Cam Shepherd has already announced he's returning to Athens for 2020, giving the Dogs an elite defender as well. 
Illinois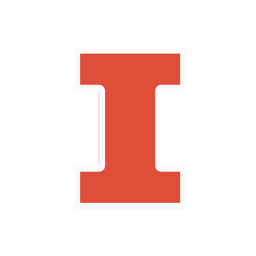 Okay, here is your dark horse pick for Omaha. (There usually is one or two of these in the field of eight, ya' know). Starters Ty Weber and Cyrillo Watson and stopper Garrett Acton (19 saves) will forge an outstanding pitching staff. Opponents hit just .220 off the Illini last season, wouldn't it be a scream if that improved for 2020?
Louisville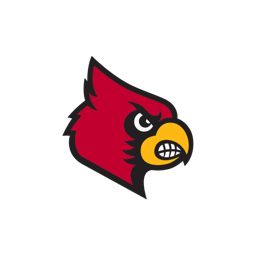 Four Cardinals players were invited to the Team USA training camp in Alex Binelas, Reid Detmers, Michael Kirian and Bobby Miller. They will be the base for another Omaha run. As head coach Dan McDonnell said last week, "We'll be back." He is truer than he thought.
North Carolina
The Tar Heels were one bad inning away from making it to Omaha and have two things going for them. One, freshman All Americans Aaron Sabato, Danny Serretti and pitcher Austin Love will be studs to build around. And two, pitchers Luca Dalatri and Joey Lancellotti were low-level draftees and could return to campus with a purpose. 
Vanderbilt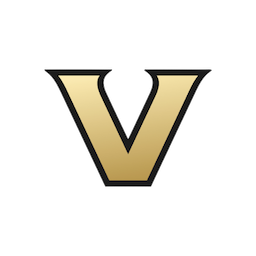 Oh sure, it's always tough to deny a defending national champions return to Omaha, especially when they feature leadoff man extraordinaire Austin Martin and the intimidating looks of Kumar Rocker on the mound. VU has recruited better than anyone the last three years, they'll plug in new pieces and keep on rocking.
Join the Discussion