MLB Draft Announcement Gives College Baseball Some Clarity
Columns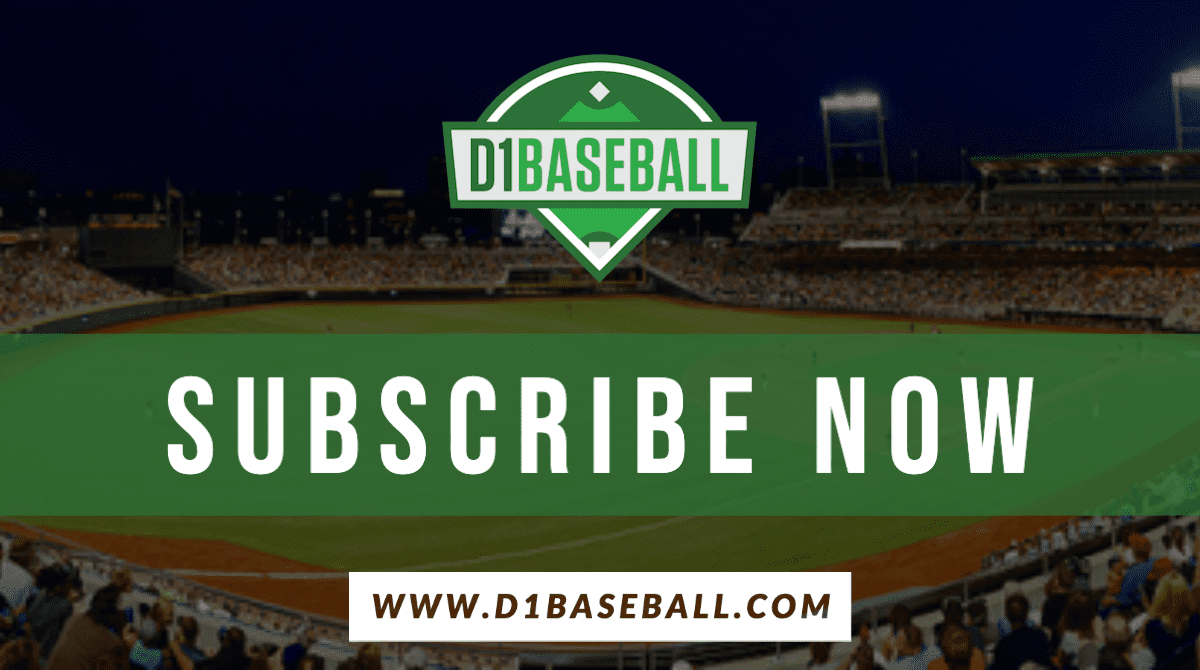 ---
• College Baseball Awaits D1 Council Vote
---
There's some good and bad news from an MLB draft standpoint.
The good news is that baseball fans will have a draft this summer. There were questions over the past couple of weeks on whether MLB would even have a draft in June, or anytime this year. MLB seemed content with simply canceling the draft. However, as MLB continued negotiating with the Major League Baseball Players Association, the two sides came to a resolution on a variety of issues, including the draft and its structure.
As first reported by ESPN's Jeff Passan, the MLB draft will be held this summer. The exact date is still to be determined, but it could happen as late as July 20. The number of rounds in the draft is also to be determined, with MLB having the right to trim it to five rounds. The signing deadline can be no later than August 1. Furthermore, signing bonuses from the draft would include up to $100K within 30 days of approval/signing, 50 percent by July 1, 2021 and 50 percent by July 1, 2022. Amazingly, the same bonus structure will apply to the '21 draft as well. MLB also has the ability to host draft combines for college players in 2020 and '21.
Multiple sources told D1Baseball early Thursday that the draft would be no more than 10 rounds, so five or 10 seem to be the options from a round standpoint, with most sources believing it will wind up being five.
Should a player not get chosen in the draft, his signing bonus would be capped at $20K as an undrafted free agent. The same cap also is in play for the '21 draft. That cap should allow for more juniors to return to school and more high school prospects to attend Division I programs. However, it likely won't change much with seniors, who already are signing for small amounts in most cases. For instance, Mississippi State star outfielder Jake Mangum signed for $20K (cap) last summer, as one example. In other draft-related news from Passan, MLB will have the option to trim the 2021 draft to 20 rounds. It's something our David Seifert discussed in this column in January.
"So, I feel like you have to look at the big picture here. I think it's outstanding we're even talking about having any draft. There were clearly talks that there wasn't going to be a draft at all," a national crosschecker said. "I know with our organization; we need talent injected into the system as soon as possible. We have to have it.
"It's good for agents and it's good for everyone to have some semblance of a draft," he continued. "Whether it's three, five, 10 or 40 rounds, we should be glad we're even having one. I already see people complaining that these guys or that guy is going to get screwed, but someone is getting screwed no matter what you decide – from the baseball or industry side. But if there's no draft at all – that helps no one."
The draft decision isn't as cut and dry from an agent's perspective.
"It's horrific for the game to just have five rounds in the draft. It's exactly what Rob Manfred wants with less Minor League players … and in essence, demolishing Minor League teams in the process," an agent said. "Additionally, it screws so many high school and college players and there's an onslaught of ramifications for all amateur players over the next few years. I really think it's a disgusting decision that benefits MLB and makes you wonder what MLBPA is getting to give up so much."
Spencer Torkelson and others can still get drafted this summer. (Shotgun Spratling)
So, there's a lot to unpack from a college baseball standpoint.
First, the very latest on what I'm hearing about the D1 Council vote on student-athlete eligibility relief. There continues to be two Power Five conferences that prefer to have no aid at all – senior or anyone else, and two more power conferences are 50-50 on whether they want aid for seniors only. Other smaller conferences have followed suit. However, anyone who followed the third assistant vote last year and earlier this year realize by now that these votes go with the 'way of the wind' as many administrators have told me in the past. In essence, conferences have a tendency to change their position in the room and the smaller conferences often follow suit. So, this is still a fluid situation.
My prediction for now is that the two extremes meet in the middle. Not everyone will get eligibility relief, but seniors will get another year. Don't shoot the messenger if that doesn't happen, it's merely an educated guess at this point. I'll pass information along when I know a for-sure answer. We'll know by Monday.
Baseball is just one part of the D1 Council's decision on Monday. They're deciding the fate for all spring student athletes. But the Council's decision certainly has an important and rather unique bearing on the future landscape of the sport.
Each scenario presents some challenges. Should everyone get an extra year of eligibility, you'll have a lot of seniors returning for another season, while also having an influx of talented freshmen arriving on campus with a limited number of rounds in the MLB draft. Under that scenario, there's little chance many programs will have the ability to stay at 11.7 scholarships, while also adhering to the NCAA's 27/35 roster combination. It's not a guarantee, but in that scenario, you'd think the NCAA would be wise enough to add some baseball specific rules to the equation – lifting the 27 players on scholarship and 35-man roster limit for one season, while also allowing schools to not count seniors toward the 11.7.
There are challenges with seniors getting an extra year of eligibility, too, even if no one else receives another year. With the draft trimmed to five-to-10 rounds, you could see some schools returning several seniors, while also having to compensate for some high school or junior college prospects they otherwise weren't expecting to get on campus. In this event, it would be prudent for the NCAA to not have seniors count against a program's 11.7. It would for the most part allow programs to avoid a roster management issue from a scholarship allocation standpoint. But again, in this scenario, you are adding $400-900K to everyone's athletic budget during a time in which the football season – most athletic department's big money maker – very much sitting in limbo. This particular issue gets lessened by the seniors who choose to either begin their professional job careers and not return for another season or who simply decide to sign a pro contract for $5-20K.
We're still a few days away from the D1 Council's formal vote, but Thursday's draft announcement by MLB gives the NCAA a bit more clarity from a college baseball standpoint. Had the draft been canceled, it would've ignited a ticking time bomb under a scenario when everyone received another year of eligibility and most high school prospect showed up on campus. However, tonight's news at least gives the D1 Council a resolution on the draft front – plenty of juniors will still get drafted and sign, and the best high school prospects will likely get drafted in the top five rounds and sign as well.
The draft at least happening has been settled. Now it's time for the D1 Council to take center stage.