| | | | | | | | | | | | | | | | | | | |
| --- | --- | --- | --- | --- | --- | --- | --- | --- | --- | --- | --- | --- | --- | --- | --- | --- | --- | --- |
| Year | Team | W | L | ERA | APP | GS | CG | SHO | SV | IP | H | R | ER | BB | SO | WP | HP | OBA |
| 2020 | | 3 | 1 | 3.72 | 7 | 0 | 0 | 0 | 1 | 9.2 | 9 | 11 | 4 | 6 | 17 | 2 | 1 | .225 |
| 2021 | UNM | 0 | 2 | 3.00 | 7 | 0 | 0 | 0 | 0 | 6.0 | 3 | 4 | 2 | 6 | 9 | 2 | 1 | .150 |
Player Wire
The Scouting Trail: Opening Weekend 2020
The first week is in the book and our David Seifert and staff have scouting reports on Arizona State, BYU, Cal Poly, Gonzaga, Grand Canyon, Minnesota, New Mexico, Ole Miss, Oregon, Pepperdine and San Diego.
Desert Dispatches: Makil's Impressive Debut For UNM, Pokes Even Series At Grand Canyon
New Mexico's Aaron Makil had a dream debut to give the Lobos their first win of the season, while Oklahoma State battled from behind to even the series at Grand Canyon.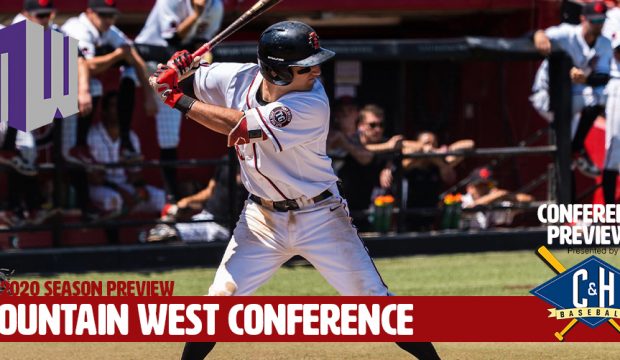 2020 Mountain West Preview: Fear The Aztecs
San Diego State's coaches think they might have their most talented and complete team ever in 2020, making the Aztecs the team to beat in the always-competitive MWC. But Fresno State and Nevada are lying in the weeds.