| | | | | | | | | | | | | | | | | | | |
| --- | --- | --- | --- | --- | --- | --- | --- | --- | --- | --- | --- | --- | --- | --- | --- | --- | --- | --- |
| Year | Team | W | L | ERA | APP | GS | CG | SHO | SV | IP | H | R | ER | BB | SO | WP | HP | OBA |
| 2019 | | 0 | 1 | 8.49 | 20 | 1 | 0 | 0 | 0 | 23.1 | 34 | 24 | 22 | 26 | 18 | 0 | 0 | .353 |
| 2020 | | 0 | 2 | 11.57 | 4 | 0 | 0 | 0 | 0 | 4.2 | 7 | 7 | 6 | 7 | 5 | 1 | 1 | .350 |
| 2021 | ORE | 0 | 0 | 6.35 | 4 | 0 | 0 | 0 | 0 | 5.2 | 6 | 4 | 4 | 4 | 7 | 0 | 1 | .300 |
Player Wire
Fall Report: Oregon
In just his second season atop the program, Mark Wasikowski, with the return of Kenyon Yovan (p) and others, could be in line to end Oregon's postseason hiatus.
Fall Report: Oregon
Cullen Kafka and Oregon usher in a new era with Mark Wasikowski taking over. Can the Ducks finally turn the corner under the new skipper?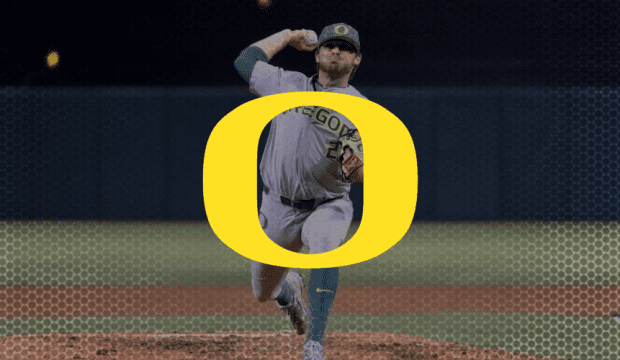 Fall Report: Oregon
Kenyon Yovan headlines an Oregon pitching staff loaded with exciting power arms, and the lineup is built around a quartet of potential stars, giving the Ducks a good shot to make a run at the posteason.