| | | | | | | | | | | | | | | | | | | | |
| --- | --- | --- | --- | --- | --- | --- | --- | --- | --- | --- | --- | --- | --- | --- | --- | --- | --- | --- | --- |
| Year | Team | POS | AVG | OBP | SLG | OPS | GP | AB | R | H | 2B | 3b | HR | RBI | HP | BB | SO | SB | CS |
| 2017 | | | .215 | .316 | .315 | .631 | 54 | 181 | 36 | 39 | 9 | 0 | 3 | 19 | 7 | 20 | 48 | 8 | 0 |
| 2018 | | | .258 | .348 | .369 | .717 | 57 | 217 | 38 | 56 | 10 | 1 | 4 | 33 | 3 | 27 | 46 | 5 | 1 |
| 2019 | | | .257 | .375 | .347 | .722 | 61 | 222 | 30 | 57 | 8 | 0 | 4 | 42 | 7 | 38 | 38 | 9 | 2 |
| 2020 | LIB | SS | .316 | .466 | .439 | .905 | 17 | 57 | 7 | 18 | 4 | 0 | 1 | 9 | 9 | 7 | 15 | 3 | 5 |
Player Wire
Fall Report: Liberty
Fresh off its first trip to regionals in five years, Liberty hopes to build off that in 2020, with a roster stacked with returning veterans. Pitching and defense will be strengths for the Flames once again.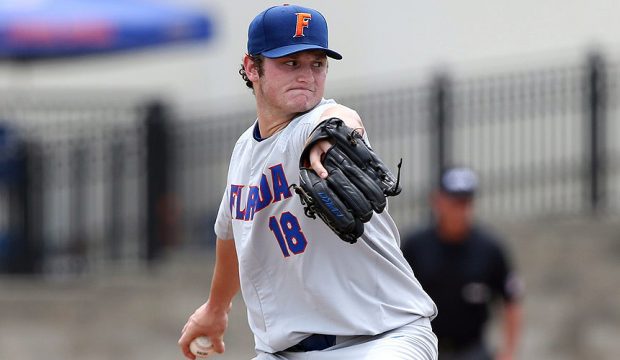 Fall Workouts Buzz: September 27
Our first fall NuggetBook is out, and includes scoop on Eric Walker and LSU, plus more on Oregon State, Florida, TCU, West Va., Penn St., Michigan St., Iowa, Liberty, Wichita St., Nebraska, Texas A&M, Illinois, Virginia and Missouri St.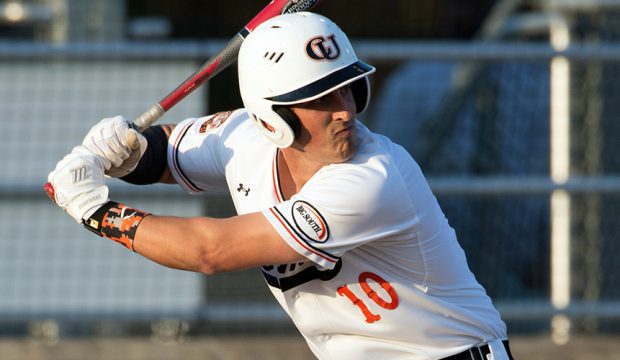 2017 Conference Previews: Big South
With Coastal Carolina out of the Big South, it's now up for grabs with Cole Hallum and Campbell and others looking to take charge.