D1 Digest: Friday, April 20
Roundup


---
Friday's Coverage
• Aaron Fitt on NC State, Reid Johnston
• Kendall Rogers on Houston's Trey Cumbie, WSU's Codi Heuer
• Stat Roundup: Friday's individual leaderboard
• Eric Sorenson South Carolina's blowout win over LSU

Aaron Fitt's Five
1. The Gator Machine Keeps Rolling
At this point, Florida has left no doubt that it is the best team in college baseball, and everybody else is just chasing the Gators. On Friday, Florida steamrolled No. 6 Kentucky for the second straight night to clinch a huge SEC East road series. The Gators cruised to an 11-2 win in Thursday's opener, then kept their bats hot in Friday's 9-4 victory. Wil Dalton led the charge, going 2-for-5 with a three-run triple in the third to put the Gators in command, then a three-run homer in the eighth to ice the victory. A day after Jonathan India's 24-game hitting streak was snapped, he bounced back with a double and a homer Friday in support of Jackson Kowar (7 IP, 5 H, 0 R), who shut down Kentucky's dangerous offense to improve to 7-1.
Florida is now 34-7 overall, 14-3 in the SEC, with high-end series wins against Arkansas, Vanderbilt, Kentucky and Missouri, not to mention three wins over Florida State and two over fellow in-state rival Miami. It's an awfully impressive body of work for the reigning champs — who look pretty clearly and pretty significantly better than they were a year ago, when they dogpiled in Omaha. The Gators are still elite on the mound, they're still elite defensively — but it's pretty obvious that they're much more offensive than they were a year ago. In 72 games last year, Florida hit .259/.355/.378 with 53 home runs. They already have 62 homers this year in just 41 games, to go along with a collective slash line of .294/.386/.507. India's Golden Spikes Award-caliber campaign has a lot to do with it, of course, but so does the addition of Dalton from the juco ranks. Dalton is now hitting .294/.376/.663 and leading the SEC in home runs (15) and RBIs (45).
2. Texas Tech Balks Off Oklahoma
No. 22 Oklahoma had fifth-ranked Texas Tech on the ropes — twice. But the Red Raiders responded with their backs to the wall in the ninth and again in the 10th to win the series opener 5-4. Cody Farhat's bases-loaded walk tied the game in the ninth and forced extra innings, but the Sooners regained the lead on Brandon Zaragoza's RBI double in the top of the 10th. The Raider responded again in the bottom of the frame, tying it again on Grant Little's RBI groundout, then winning on a walk-off balk.
The Sooners squandered a strong start from ace Jake Irvin (8 IP, 6 H, 3 R, 2 ER, 0 BB, 7 K), while the Raiders got outstanding relief work from Jose Quezada (3 IP, 0 H, 0 R, 0 BB, 3 K), who kept his team in the game in the late innings to set up the comeback win. Texas Tech pulled even with OU in the Big 12 standings at 9-4; both teams still trail 11-3 Oklahoma State and 11-4 Texas, so this is a very big series.
3. Big Night In The Big Ten
Four of the Big Ten's six leading at-large contenders went head-to-head Friday night, and the ranked teams prevailed in both matchups. In Columbus, No. 8 Indiana rode a strong outing from Jonathan Stiever (7 IP, 5 H, 0 R, 4 BB, 6 K) to a 4-0 win at Ohio State. Matt Gorski and Ryan Fineman had two hits and one RBI apiece to lead the offense for IU, which improved to 7-2 in the conference.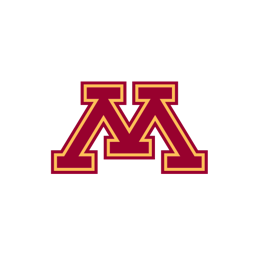 At Target Field in Minneapolis, No. 25 Minnesota edged Iowa, 4-3. Reggie Meyer (6 IP, 5 H, 3 R, 2 ER, 1 BB, 5 K) was strong in a no decision, and the Gophers came from behind with a pair of runs in the seventh, highlighted by RBI doubles from Jordan Kozicky and Luke Pettersen. Minnesota is a sparkling 8-1 in the Big Ten.
But the Gophers and Hoosiers are both still chasing red-hot Michigan, which improved to 9-0 in the conference with  a 19-5 throttling of Penn State, extending UM's winning streak to 18 games. Blake Nelson (4-for-5, 3 2B, 6 RBI) led Michigan's 18-hit onslaught in support of Tommy Henry (5 IP, 1 H, 0 R), 1 BB, 8 K), who improved to 7-0.
4. The Mailman Delivers For Oregon State
Tyler Malone homered for the fourth consecutive game to help Oregon State win a pitcher's duel against rival Oregon, 2-1, to clinch the series. Malone's solo shot in the fourth put the Beavers ahead for good, and Adley Rutschman added a sac fly an inning later. That proved enough support for Bryce Fehmel (7.1 IP, 3 H, 0 R, 1 BB, 4 K) and a pair of Beaver relievers, who combined on a four-hitter.
The Beavers have won four straight games since dropping the final two games of their series at Arizona, and they're now 9-5 in the Pac-12. The Ducks, meanwhile, have lost six of their last seven games to fall to 6-11 in the Pac. Saturday's series finale is awfully important for Oregon's fading postseason hopes.
5. Mizzou Snags Big Series Win
Heading into the weekend, Missouri was in a precarious position, at 6-9 in the SEC entering a big series against No. 10 Vanderbilt. Another series loss likely would have put the Tigers on the wrong side of the at-large bubble, with a tough road series at Kentucky looming next week. But Missouri answered the bell, beating the Commodores 2-1 on Thursday and then 3-1 on Friday to clinch the series. Suddenly the Tigers find themselves in very favorable postseason position, with a No. 32 RPI, a more attractive 8-9 conference record, and big series wins at Auburn and vs. Vandy.
Vandy's Patrick Raby (7 IP, 3 H, 1 R, 0 ER) and Mizzou's Tyler LaPlante (6 IP, 3 H, 1 ER, 2 BB, 5 K) dueled to a draw for much of the game, and Bryce Montes De Oca (2 IP, 2 H, 0 R) and Nile Ball (1 IP, 1 R, 0 R) followed with good relief work to stuff the Vandy offense. Mark Vierling finally broke the 1-1 tie with a two-run double in the eighth.
Kendall Rogers' Five
1. Cincinnati edges UConn, remains atop AAC
If you peruse the AAC standings right now, it's not exactly a surprise that Houston is at the top of the league standings, but you might be surprised by the time the Cougars are tied with — Cincinnati. Scott Googins and his coaching staff are doing a terrific job with this team in conference play, and they added yet another solid win to their resume on Friday with a 1-0 win over UConn. Cincinnati senior lefthander J.T. Perez put together a strong start, striking out 10, walking two and allowing just six hits in a complete game performance, outdoing Huskies lefty Mason Feole, who, too, put together an outstanding start, striking out 14, walking one and allowing a run on five hits in eight innings. With the win, the Bearcats are 8-5, along with the Cougars, while Wichita State, which is next to last in the standings, is still only 2 1/2 games out of first place. It's the usual AAC.
.@CoachGoogs and senior JT Perez recap the @GoBearcatsBASE 1-0 win over #24 UConn, where Perez pitched a complete game with a career high 10 strikeouts https://t.co/K694dWEXs9

— Bearcats TV (@BearcatsTV) April 21, 2018
2. Georgia records huge win at Ole Miss
The Bulldogs dropped a heartbreaking series at home to Kentucky last weekend, but bounced back in impressive fashion Friday night with a 3-2 win over Ole Miss. Tucker Bradley hit an RBI single in the ninth inning to plate the go-ahead run, while the pitching was solid throughout. Georgia's Chase Adkins struck out two and allowed just one run on four hits in six innings, while Aaron Schunk earned his sixth save with a scoreless ninth. For the Rebels, lefthander Ryan Rolison struck out six, walked four and allowed two runs on seven hits in seven innings. With the win, the Bulldogs are now 10-6 in the SEC. Unfortunately for Scott Stricklin's club, there's a team named Florida ahead of them atop the standings by a whopping 3 1/2 games. All the Bulldogs can do is keep winning and hope to chip away.
3. South Carolina breaks out against LSU
It has been a challenging first season for new Gamecocks head coach Mark Kingston, but his club finally broke out in a big way in an 11-0 win over the Tigers. Logan Chapman put together a dazzling start for the Gamecocks, sitting in the low-90s well into the seventh inning. He struck out six, walked two and allowed two hits in 6.2 innings. Meanwhile, the offense rose to the occasion in the middle innings and Madison Stokes and Carlos Cortes each hit homers. Cortes finished the night with three hits, while Hopkins knocked in four runs. Amazingly, the Gamecocks are still looking for their first marquee series win, and they have a chance to earn that on Saturday. Even with the win, the Gamecocks are still sitting at 68 in the RPI.
.@loscortes_14 got the Gamecocks on the board in the first with this solo shot to right!! #Gamecocks pic.twitter.com/XMRPPxVGKD

— Gamecock Baseball (@GamecockBasebll) April 21, 2018
4. Stanford slows down Arizona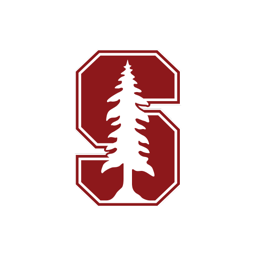 Arizona has been one of the hottest teams in the Pac 12 over the past couple of weeks, but all it took was a trip to Tucson, Ariz., from Stanford to slow that freight train down … at least for a day. Stanford righthander Tristan Beck struck out two, walked two and allowed two runs (one earned) on five hits in six innings as the Cardinal cruised past Arizona, 8-2. Jake Palisch also threw well, striking out two in two shutout innings, while the offense did some damage as well, touching up the Arizona bullpen in the latter innings. Andrew Daschbach and Kyle Stowers each hit homers and knocked in two runs in the win, while six other Cardinal hitters finished the night with a hit. For the time being, the Cardinal and UCLA lead the way for the Pac 12, while Oregon State is heating up at the right time.
T9 | Andrew Daschbach's 11th home run of the year sends the home fans packing. This one was a monster shot OVER the giant scoreboard in left.
🌲: 8
🐱: 2#GoStanford pic.twitter.com/UFyvuIUpSa

— Stanford Baseball (@StanfordBSB) April 21, 2018
5. UCF inches past rival South Florida
The American regular season title race, as we mentioned earlier, is quite fascinating with pretty much everyone in the mix for the title. Well, there's a huge series in the Sunshine State this weekend between UCF and the Bulls. UCF took the first game of the series, 1-0, behind some outstanding pitching. UCF starter Cre Finfrock struck out eight, walked one and allowed just one hit in six shutout innings, while Thad Ward was outstanding out of the pen, striking out four in three shutout frames. Though USF ended the night on the losing side of the ledger, lefty Shane McClanahan got back to business, striking out 10 batters, walking just three and allowing a run and two hits in six innings. The game's lone run was scored on a wild pitch in the first inning. What a pitcher's duel.
💨💨 💨

Ray comes in on a wild pitch, and we take a 1-0 lead in the first! #ChargeOn pic.twitter.com/jFhQ2vqkfw

— UCF Baseball (@UCF_Baseball) April 20, 2018
Join the Discussion