D1 Digest: Friday, March 24
Roundup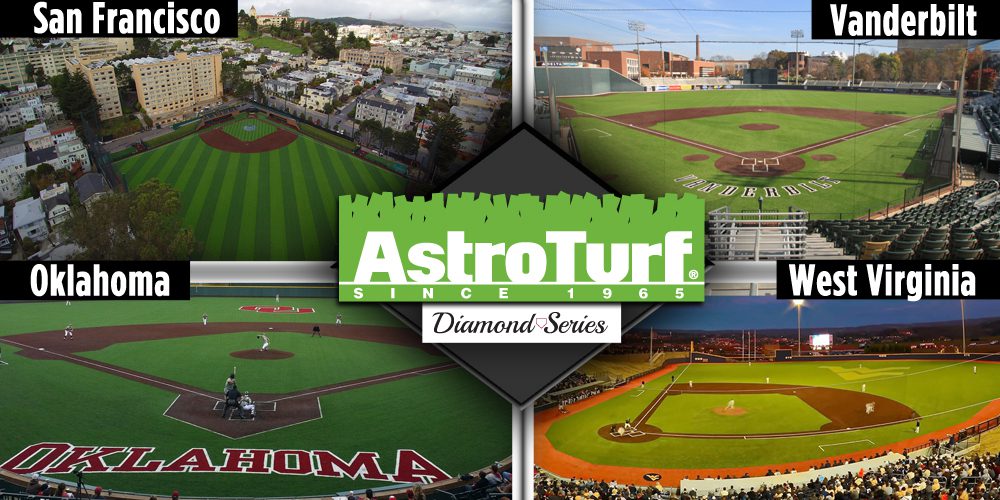 ---
Friday's Coverage
• Kendall Rogers on Florida's Alex Faedo/LSU's Alex Lange
• Aaron Fitt on NC State's win over UL, Brendan McKay
• Sorenson on Oklahoma-Baylor And More
---
Aaron Fitt's Five
1. Pitcher of the Day: The Citadel's JP Sears
It's safe to say JP Sears has VMI's number. Almost exactly one year after he struck out 19 Keydets in a game, Sears outdid himself Friday night, tying a school record with 20 punchouts in The Citadel's 3-0 win against VMI. Sears went the distance, firing a two-hit shutout and walking two in the first complete game of his career.
The junior lefthander pitches comfortably at 88-91 mph and touches 92, and he got the Keydets to chase his high heater over and over again Friday. His breaking ball was a killer against lefties, and he spotted his changeup expertly against righties. In 42.1 innings this season, Sears is now 4-1, 1.70 with 63 strikeouts against just seven walks. As a lefthander with good feel for three pitches, he was already a legitimate draft prospect, but Friday's outing surely gives his stock another boost.
2. The J.B. and McGee Show Leads UNC
Before heading to the NC State-Louisville game on Friday night, I caught four innings of North Carolina's 7-2 victory against Miami. In those four innings, UNC freshman DH Ashton McGee had three hits — one to left-center and two through the right side. The big lefthanded hitter continues to rake in UNC's 3-hole; he's now batting .348/.429.515 with 16 RBIs. And as we've written a few times now, he's supposed to be a high school senior — he enrolled early this winter. What a boost he's been for the Tar Heels.
Ace righty J.B. Bukauskas, meanwhile, continued to dominate all comers. He cruised through seven shutout innings on Friday, allowing just three hits and two walks while striking out nine to improve to 4-0, 0.90 with 60 strikeouts and nine walks on the year. In the four innings I saw, his dastardly 84-89 mph slider was as good as I've ever seen it. With a 93-96 mph fastball that bumps 97 and a much-improved 85 mph changeup, Bukauskas has perhaps the most electric stuff of any pitcher in college baseball. That's not breaking news, of course, but Friday's look provided even more evidence.
Miami ace Jesse Lepore, meanwhile, was not sharp, allowing six runs (five earned) on seven hits and five walks over three innings of work. His stuff looked pretty vanilla for the second straight week — an 87-90 fastball, a quality 77-78 changeup and a sweepy breaking ball that needs refinement.
3. Shaffer Leads Terps Past Michigan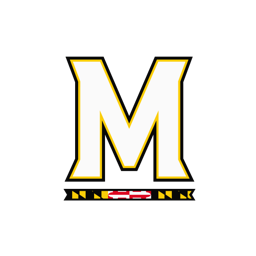 This weekend's series between No. 18 Michigan and Maryland (a preseason Top 25 club that has won 14 of its last 16 since starting 1-5) might prove to be the marquee series of the year in the Big Ten, as those two clubs look like the league's top two contenders as conference play begins. Maryland struck first on Friday, as ace righty Brian Shaffer (8 IP, 5 H, 2 ER, 3 BB, 10 K) dealt in a 7-2 win. The Terps jumped on Michigan ace Oliver Jaskie (6.1 IP, 5 H, 5 ER, 1 BB, 10 K) for five runs over the first two innings, highlighted by Justin Morris' three-run homer in the second. Jaskie settled in thereafter, but the damage was done, and Shaffer remained in control.
Shaffer has quietly gotten off to a really good start this season. Through six starts, he's now 3-1, 1.77 with a 48-10 strikeout-walk mark in 40.2 IP.
4. Kentucky Strikes Back
No. 19 Kentucky evened its series against No. 14 Ole Miss with a 4-2 victory in Lexington. A day after Ole Miss rapped out 14 hits and scored nine runs, UK lefty Zach Logue limited the Rebels to two runs on six hits over seven strong innings, striking out seven and walking none. Logue has been UK's most consistent pitcher so far this season, and he improved to 4-1, 2.45 on the season.
The biggest development for Kentucky, however, was the return of preseason All-American Evan White to the starting lineup after a nine-game absence due to injury. White delivered in a big way in his return, going 3-for-4 with two stolen bases and an RBI. Riley Mahan also had two hits and an RBI for the Wildcats.
5. Upset of the Day: Duke Throttles Virginia
This one isn't a huge upset simply because Duke won — the Blue Devils are dangerous, despite their modest 12-11 record heading into Friday. But the way Duke won was very loud, and unexpected. The Devils pounded out 26 hits in a 19-3 blowout of the Cavaliers in Charlottesville. Junior third baseman Jack Labosky cranked a pair of three-run homers, including one in the first inning that gave Duke a lead it would not relinquish. Jimmy Herron and Zack Kone had four hits apiece in the top two spots in the lineup, and Griffin Conine went 3-for-6 with a homer and five RBIs in the 3-hole.
And it's not like Duke was feasting on lousy pitching. The Devils scored 10 runs on 12 hits against lefty Daniel Lynch — who threw 7.2 shutout innings against a potent Clemson lineup just last week. Duke's offense has been up-and-down early on this year, but the Devils are undeniably talented, and their offense has flashed some real explosiveness over the past three weeks. They're now 4-3 in the ACC, and if they can win another game in Charlottesville, they'll be in great shape in the conference heading into a winnable home series against Pittsburgh.
Kendall Rogers' Five
1 — Player of the Day: Indiana's Matt Lloyd
The Hoosiers had a strong day on the diamond with a pair of wins over Northwestern by scores of 13-9 and 6-5. No one on IU's club had a better day than Lloyd, though. Lloyd smacked four homers (including THREE in the first game), tallied five hits and knocked in eight runs in the doubleheader sweep of the Wildcats. Interestingly enough, he entered Friday with just one homer for the season.
? @mlloyd07 just hit his fourth home run of the day, first of game one. A three-run dinger.#iubase 4, NW 0 | T1 pic.twitter.com/5cvwCoc5tD

— Indiana Baseball ⚾️ (@IndianaBase) March 24, 2017
2 — Here come the Hogs, folks
Two of the hottest teams in the SEC did battle Friday night in Columbia, and the Razorbacks won their seventh-straight contest, 9-2, over Missouri, which had its 20-game win streak snapped. The last time the Tigers suffered a loss — opening day — the losing pitcher was righthander Tanner Houck. Houck suffered the loss in this one, too, allowing five runs and five hits in 3.2 innings. Meanwhile, Arkansas wiry righty Blaine Knight struck out seven, walked one and allowed tow runs on five hits in six innings, while Dominic Taccolini was outstanding out of the pen with three shutout frames. Arkansas' offense was led by first baseman Chad Spanberger, who went 2-for-5 with three RBIs, while five other hitters had two-hit performances and Carson Shaddy had a double and triple to help lead the way. Apparently the Hogs heard the calling a couple of weeks ago.
The streak is broken! Missouri suffers its first loss since Opening Day and the Hogs win their 7th in a row. #WPS pic.twitter.com/iYH4AfMhFG

— Razorback Baseball (@RazorbackBSB) March 24, 2017
3 — Oregon State edges Arizona in walk-off fashion
Outside of the series here in Gainesville between LSU and Florida, there's no series in college baseball more important this weekend than the Pac-12 showdown in cold and rainy Corvallis between the Beavers and Wildcats. As you might have suspected, the series opener was an absolute dandy with both starting pitchers gritting it out. OSU lefthander Luke Heimlich continued his impressive ways by striking out eight, walking three and allowing just a run on four hits in 6.1 innings, while Arizona's J.C. Cloney struck out five, walked two and allowed three runs on five hits in 7.1 innings. This game got wild in the latter innings as the Wildcats scored two runs in the top of the eighth to take a 3-1 lead, only to see the Beavers tie it up in the bottom half of the inning. Arizona was unable to score in the ninth and OSU won the game, 4-3, on a walk-off RBI single from KJ Harrison. We're expecting the series between these two teams to be excellent throughout the weekend.
Another look at the walkoff.#GoBeavs pic.twitter.com/QrjXIku7bp

— Oregon State Baseball (@BeaverBaseball) March 25, 2017
4 — Statement made: Oklahoma cruises past Baylor
The Sooners entered our Top 25 earlier this week and made yet another strong impression Friday night in a dominant 11-3 road win over Baylor. Bears righthander Nick Lewis had been the model of consistency so far this season, but scuffled against the Sooners, allowing five runs on four hits in 5.1 innings. Meanwhile, the OU bullpen rose to the occasion in a big way after starter Dylan Grove was removed after allowing two runs and two hits in three innings. JB Olson was the king out of the pen with three scoreless frames. Offensively, eight Sooners finished the contest with a hit, while Blake Brewster hit a three-run homer in the sixth inning to take the lead. While OU is surging, BU has now lost four of its last seven contests.
5 — Long Beach State cools off Cal State Fullerton
The Titans entered Friday's game with a full head of steam after winning eight-straight contests, but rival Long Beach State was more than happy to snap the streak in a 6-4 victory. Fullerton carried a 4-3 lead into the bottom of the eighth inning before senior Daniel Jackson had a two-RBI single and Laine Huffman had an RBI single to give the Dirtbags a 6-4 lead. Troy Buckley's club didn't give up the lead in the ninth as Josh Advocate struck out three batters in the ninth. Lucas Tancas had a 3-for-3 night to help guide the Dirtbags offense, while starting pitcher Darren McCaughan struck out four and allowed four runs on eight hits in seven innings. Meanwhile, Titans righthander Connor Seabold had a gutsy start, striking out three and allowing three runs on 10 hits in seven innings.
In Case You Missed It …
Check out this play from LSU right fielder Greg Deichmann. He covered A LOT of ground to make this play.
OH MY! Look at that grab by @Greg_D07! pic.twitter.com/9tyF8EU17A

— LSU Baseball (@LSUbaseball) March 25, 2017
And how about this from Michigan State?
Michigan State's Dan Durkin flashing some serious leather on this snag!

(via @IlliniBaseball) pic.twitter.com/rGxhmZrBFl

— NCAA Baseball (@NCAACWS) March 25, 2017
Join the Discussion