D1 Digest: Saturday, March 25
Roundup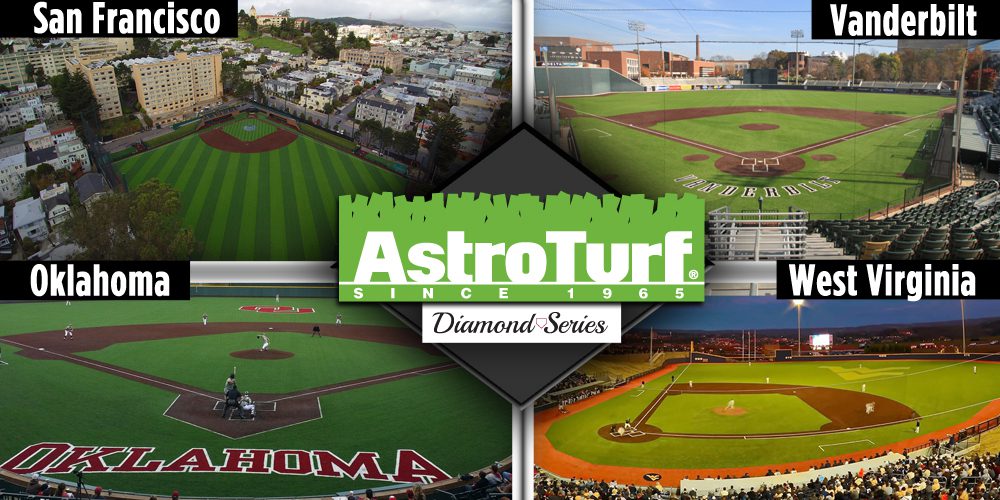 ---
Saturday's Coverage
• Frankie Piliere on Oregon State's thrilling win
• Aaron Fitt on Louisville's Road Resilience
• Kendall Rogers on Florida's Brady Singer besting LSU's Jared Poche
• Shotgun Spratling on LMU's Cory Abbott's Perfect Game
• Eric Sorenson on TCU's win over Oklahoma State
• Stat Roundup
• Subscribe Now
---
Aaron Fitt's Five
1. Long Beach Offense Keeps Rolling
On Friday night, our Shotgun Spratling wrote about Long Beach State's aggressiveness in a come-from-behind 6-4 win against rival Cal State Fullerton. The Dirtbags rapped out 12 hits in that one — 10 of them against Fullerton star Connor Seabold — and they kept their hot bats going in a series-clinching 8-5 win Saturday. Leadoff man Jarren Duran went 4-for-5 with two runs to lead Long Beach's 15-hit barrage, while Lucas Tancas (3-for-4, 3 RBI) and David Banuelos (2-for-4, 2 HR, 3 RBI) had big days of their own. Tancas is now 6-for-7 in the first two games of the series, and Daniel Jackson has posted back-to-back two-hit days.
Long Beach's season has been a rollercoaster ride so far, but that happens when you play an extremely rugged nonconference schedule, as the Dirtbags have. They now have series wins against Fullerton and at North Carolina, and series losses at Oklahoma and at Arizona State. LBSU's current strength of schedule is No. 13, but nobody scheduled more aggressively than the Dirtbags — and they have survived that brutal stretch. At 12-9, Long Beach has set itself up well heading into conference play — but before that, it must play one more game against Fullerton, then play road games at Cal and Stanford on Monday and Tuesday.
2. Clemson Tigers: Road Warriors
Clemson clinched its third straight ACC series with a 1-0 win at Boston College (or, more accurately, in Kingston, R.I., where it was moved to). Righthander Alex Eubanks threw a three-hit shutout for the Tigers, striking out 10 without issuing a walk to improve to 4-1 on the season. Clemson has now won 14 consecutive games away from home (dating back to last season), setting a school record. The Tigers have also won five straight games overall and five straight series since opening the year with a series loss to Wright State. At 19-4 overall and 7-1 in the ACC, with series wins against South Carolina and Virginia, the Tigers are building a mighty fine resume.
Clemson's Alex Eubanks (Aaron FItt)
3. Ranked Teams Bounce Back
Five Top 25 teams lost series openers to unranked opponents this weekend, and three of them bounced back to even the series in game two. Only Fullerton (mentioned above) and Michigan (mentioned below) have already lost their series to unranked opponents — although Long Beach State and Maryland are likely be get back into the rankings before too long. I wrote Saturday about No. 2 Louisville's victory at NC State after blowing a three-run lead in the ninth. Fellow ACC team Virginia also bounced back from a Friday loss — an embarrassing 19-3 loss to Duke — with a 13-6 win Saturday. A day after giving up 26 hits, the 21st-ranked Cavs stormed back by pounding out 20 hits of their own, as all nine of their starters got into the hit column, and eight of them recorded multiple hits.
In the SEC, No. 8 South Carolina responded to Friday's 4-2 loss to Alabama by earning a hard-fought 6-5 win in 10 innings Saturday. Wil Crowe (6.1 IP, 5 H, 2 ER) turned in a solid start, but the Tide erased a 4-0 deficit after six innings against Crowe and Josh Reagan to take a 5-4 lead. The Gamecocks managed to tie in the bottom of the ninth without the benefit of a hit, and they won on Justin Row's walk-off single in the 10th.
No. 24 Missouri responded to its second loss of the season by leveling its series against Arkansas, 7-2. The Tigers put up a six-spot in the sixth inning, highlighted by two-run homers by Robbie Glendinning and Nelson Mompierre. Michael Plassmeyer (5 IP, 6 H 1 ER) and TJ Sikkema (4 IP, 2 H, 1 ER) were strong on the mound for Missouri, which remained undefeated in games not started by All-American Tanner Houck.
Finally, No. 12 Stanford returned from its exam break only to lose its series opener against Utah as the first game of Saturday's doubleheader. Jayson Rose (7.1 IP, 6 H, 0 R, 2 BB, 8 K) turned in a strong start for the Utes in the opener. The Cardinal rode a three-run seventh to a 6-4 win in the nightcap, as middle infielders Nico Hoerner and Duke Kinamon combined for seven hits, two runs and two RBIs to lead the Stanford offense.
4. A Pair Of Shutouts In Big 12
No. 22 Baylor also bounced back from a Friday loss with a win on Saturday, but not against an unranked team. The Bears shut out No. 25 Oklahoma 7-0, as Montana Parsons (7 IP, 5 H, 0 R, 2 BB, 4 K) was very good, and T.J. Raguse led the Baylor offense with two hits and three RBIs.
Elsewhere in the Lone Star State, Texas shut out Kansas State for the second straight day. A day after Nolan Kingham threw a complete-game four-hitter, Morgan Cooper limited the Wildcats two two hits over eight shutout innings while striking out 11. Not many staffs have a one-two punch with as much raw talent as Kingham and Cooper.
The other Big 12 series in the Lone Star State featured Oklahoma State at No. 4 TCU. The Frogs won 6-5 on Saturday to clinch the series; Eric Sorenson was on hand and will have a report.
5. Troy's Crook Cooks Cajuns
Troy fifth-year senior lefthander Austin Crook struck out a career-high 14 batters in a 7-5 upset of No. 16 UL Lafayette. Crook allowed four runs (two earned) on four hits and five walks over 8.2 innings, then exited after a Herculean 158-pitch effort. "I don't know if he has pitched a better game in his live," Troy coach Mark Smartt said. "I had he couldn't finish, but he was sensational today."
After redshirting due to injury last year, Crook has given the Trojans a major boost this spring, going 4-0, 2.15 in four starts.
The Cajuns, by the way, have scuffled a bit of late, dropping five of their last eight games. Sunday's rubber game is important for both teams, clearly.
Kendall Rogers' Five
1. Oregon State takes down Arizona again
The best regular season series of the year appears to be going down in Corvallis this weekend. After OSU won the series opener on Friday in nail-biting fashion, the Beavers and Wildcats put together yet another theatrical performance on Saturday. Arizona carried a 3-1 lead over the Beavers into the bottom of the sixth inning before the hometown Beavers erupted for three runs, the biggest hit of the inning being a two-RBI double from Zak Taylor. Arizona fought back in the ninth inning as Cory Voss hit the first homer of the season off OSU's Max Engelbrekt,  but the Beavs won the game in the bottom of the ninth when Preston Jones scored from second on a strikeout turned wild pitch. Besides Taylor, Cadyn Grenier had a nice night at the plate with two hits. OSU will remain the No. 1 team in the land in next week's rankings.
Another wow!#GoBeavs
https://t.co/kbtnPH7lWM

— Oregon State Baseball (@BeaverBaseball) March 26, 2017
2. Kentucky's Mingione a magic maker?
Kentucky head coach Nick Mingione would be the first to tell you his team isn't a finished product, but it's hard not to be really impressed with his club so far this season. UK moved to 2-0 in SEC series after beating Ole Miss 4-1 with sophomore righthander Justin Lewis leading the charge on the mound. Lewis was brilliant against the Rebels, striking out eight, not walking anyone and allowing a run on seven hits in seven innings. Meanwhile, the Rebels were behind the eight ball early in this contest as Will Ethridge was pulled after three innings and they were forced to go to the bullpen earlier than they wanted to. Tyler Marshall and Tristan Pompey each had doubles in the game, while let fielder Zach Reks led the offense with a two-hit performance.
3. Pitcher of the day: Loyola Marymount's Cory Abbott
What. A. Performance. We've had several no-hitters in college baseball already this season, but we hadn't seen a perfect game since Wright State's Jesse Scholtens accomplished the feat last season. Well, go ahead and add LMU junior righthander Cory Abbott to the record books after he threw a perfect game in a 2-0 win over BYU. Abbott struck out a career-high 13 batters and had just four three-ball counts against the Cougars.
Congratulations to RHP Cory Abbott on the first perfect game in @LMLionsBaseball history: pic.twitter.com/UeCVmYiDFU

— Shotgun Spratling (@ShotgunSprD1) March 25, 2017
4. Vanderbilt sends Texas A&M into a tailspin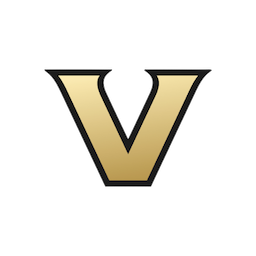 The Aggies have had a great deal of success during their short time as SEC members, but that won't be the case this season if the current trend continues. The Ags dropped to 0-5 in the SEC after dropping a crushing 17-3 decision to Vandy to drop the series. A&M sophomore righthander Stephen Kolek had an afternoon to remember, allowing two runs on eight hits in 2.2 innings, while the bullpen didn't fare much better. Meanwhile, VU righthander Patrick Raby put together a high quality start, striking out six, walking two and allowing three hits in seven shutout innings. Offensively for the 'Dores, All-American Jeren Kendall hit his second homer of the weekend and seventh of the season, while Will Toffey, Julian Infante and Ethan Paul also added homers and Reed Hayes knocked in four runs. This was an important series for both teams from a momentum standpoint. Now, with another series loss, A&M must salvage a game in the Music City before heading to LSU next weekend.
5. Maryland takes important series from Michigan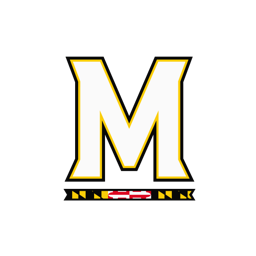 The Terrapins started the year with a rugged schedule that included a road trip to LSU. Things were looking bleak a few weeks ago, but the Terps are now rolling along after clinching a series win over Michigan with a 5-4 win on Saturday. Terps starting pitcher Taylor Bloom had an OK day on the bump, allowing four runs on eight hits in five innings, while the key was the bullpen with three relievers (Ryan Hill, Andrew Miller, Ryan Selmer) leading the charge. The Terps touched up Michigan starter Ryan Nutof for four runs in six innings, with Will Watson going 2-for-3 with a home run and two RBIs. Maryland has now won 14 of its last 16 games.
Join the Discussion