D1 Digest: Tuesday, March 6
Roundup


---
Team of the day: UCF over No. 1 Florida
The Knights are off to an impressive start this season, and improved to 9-3 on Tuesday with a 9-7 win over Florida. It was UCF's first win over a No. 1 team in program history. The Knights touched up hard-throwing UF freshman lefthander Jack Leftwich for six runs on five hits in 2.2 innings. UCF was led offensively by Tyler Osik, who went 4-for-5 with four RBIs, while Brody Wofford went 3-for-5 with three RBIs. On the mound, UCF's JJ Montgomery struck out eight and allowed six runs in 5.1 innings, while the bullpen rose to the occasion with Cre Finfrock striking out three in two shutout frames and Garrett Westberg striking out three in 1.1 shutout frames to cap it off.
Still pumped about our win over No.1 Florida?

Watch the best plays from the game 👇 pic.twitter.com/gkzbQLTNzl

— UCF Baseball (@UCF_Baseball) March 7, 2018
Upset of the day: Cincinnati beats No. 14 Indiana
The Hoosiers had a long trip to the West Coast and returned home to a tough loss to Cincinnati, 8-3. Cincinnati's AJ Kullman put together a strong start, striking out five, walking two and allowing a run on two hits in five innings, while Treg Haberkorn led the offensive charge with a double and two RBIs.
Player of the day: Bradley Harrison, Southern Illinois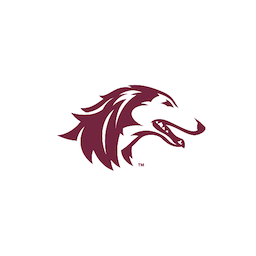 What a midweek start for the talented lefthander. Harrison was masterful as the Salukis earned a 5-0 win over Southeast Missouri State, on the road to boot. Harrison struck out 13, didn't walk anyone and allowed just one hit in eight shutout innings. He also threw 100 pitches in the stellar performance.
Brad Harrison is the hottest pitcher in @NCAACWS right now.

Last 44 batters faced…
» 1-for-42 (.024)
» 23 strikeouts to 1 walk

Last 18 innings pitched…
» 0 runs
» 26 strikeouts to 1 walk
» Opponents are 3-for-57 (.053)#Salukis #RunWithUs pic.twitter.com/TmbZDchrix

— Saluki Baseball (@SIU_Baseball) March 7, 2018
Play of the day: Troy's Rush Hixon
HOLY 🐄at this Rush Hixon (@R_Hix22) diving catch off the mound!@NCAACWS @SportsCenter #SCtop10 pic.twitter.com/xAtmnJKtIO

— Troy Baseball ⚔x19 (@TroyTrojansBSB) March 7, 2018
Quick Hitters
• No. 22 Mississippi State ushered in a new era Tuesday night against New Mexico State with the opening of a halfway done New Dudy Noble Field. State starting pitcher Cole Marsh struck out three and allowed a run on four hits in five innings, while Denver McQuary was terrific out of the bullpen with four shutout frames in the 9-1 win over the Aggies. Jake Mangum had three hits to lead the MSU charge, while Hunter Stovall had a pair of hits and two RBIs.
View from the #NewDude Right Field berm @HailStateBB doesn't get much better than this. pic.twitter.com/Suubw0mDyr

— Wier Boerner Allin (@wbaarchitecture) March 7, 2018
• No. 4 Florida State continues to roll, finishing off a midweek series sweep over a quality Kansas club with a 12-7 victory Tuesday afternoon. Cal Raleigh had a monster day at the plate with a double, home run and three RBIs, while Jared Herron also knocked in three runs.
• No. 2 Oregon State continued its successful ways in midweek action with a 6-3 home win over Portland. Trevor Larnach hit yet another home run in the win over Pilots, while the biggest surprise might be the rising bat of star defensive catcher Adley Rutschman. Rutschman improved his batting average to .452 after collecting two hits and knocking in a pair of runs.
• No. 8 TCU helped head coach Jim Schlossnagle earn his 700th career victory in an 8-3 win over UT Rio Grande Valley. TCU outfielder Josh Watson smacked a pair of homers and knocked in four runs, while Luken Baker hit his third home run of the season.
Oh. Damn @lukenb9 #mlbdraft pic.twitter.com/BPEwCETjN0

— MK says (@yellmk) March 7, 2018
• Perennial power Rice continues to scuffle, and it dropped to 5-7 on the year with a 6-2 road loss to Texas State. Bobcats lefthander Wes Engle put together a strong performance to start, allowing just a run in five innings. This is the second-straight season the Owls seem to have some glaring question marks.
• No. 22 LSU took care of business against Southern, 8-2, and the big story in this one was the return of All-American outfielder Zach Watson to the lineup. Watson had a night to remember, collecting three hits and stealing three bases. As you can see below, Watson also had some impressive exit velocities against the Jaguars. It wasn't all bad for Southern, as legendary former head coach Roger Cador was honored before the game with a custom rocking chair and more.
Top exit speeds from today's game:

Zach Watson 107.1 mph
Zach Watson 102.9 mph
Zach Watson 100.7 mph
Jake Slaughter 100.2 mph
Chris Reid 99.5 mph
Austin Bain 98.9 mph

— LSUBaseballData (@LSUBaseballData) March 7, 2018
• No. 10 Texas A&M made it interesting for a few innings, but stormed past Northwestern State, 6-1. A&M freshman Chandler Jozwiak bounced back from a rough start, striking out eight, walking no one and allowing a run on five hits in five innings.
• Houston continues to scuffle after going 0-3 at the Shriners College Classic over the weekend. The Cougars dropped to 5-6 with a 3-1 loss to Houston Baptist. HBU's Brady Batten struck out seven, walked two and allowed a run on three hits in seven innings, while UH wasted a terrific relief performance from Joe Pulido, who allowed four hits in 6.2 shutout innings.
• No. 6 Kentucky used home runs from Luke Heyer, T.J Collett and Kole Cottam to storm past Eastern Kentucky, 16-5, at home Tuesday afternoon. Heyer continued his hot hitting after tallying a .727 average in the three games at the Shriners College Classic, while the same goes for Cottam and Collet. Troy Squires also had a big day at the plate with three doubles and four RBIs.
Our man @kole_cotton13 hit this so far the LF has no idea where the ball was. #powerup #BigBlueBashBros #WeAreUK pic.twitter.com/g7WgcbgE1k

— Kentucky Baseball (@UKBaseball) March 7, 2018
• No. 18 Auburn scored nine runs in its final four at bats to come back to beat UAB, 11-8, on the road. Josh Anthony hit a home run for the Tigers, while Jay Estes had a pair of doubles and knocked in two runs. Meanwhile, young Cody Greenhill was terrific in the closer role, striking out three and not walking anyone in two no-hit innings.
• Arizona picked up an impressive home midweek win over San Diego State, 13-4. The Wildcats were led at the plate by Alfonso Rivas, who hit a home run and knocked in four runs, while Nick Quintana and Cesar Salazar each had three hits in the game.
• No. 13 Louisville cruised past Morehead State, 16-10, with Logan Wyatt leading the offensive charge. Wyatt was one of four Cards hitters to hit a home run in the game, and finished the afternoon with four hits and five RBIs.
• Fresh off a home series win over Alabama, Oklahoma banged out 18 hits and pummeled No. 25 Dallas Baptist, 15-3 at home. Kyle Mendenhall led the charge for the Sooners with a three-hit, three-RBI performance, while Cade Harris had three hits and Brandon Zaragoza, Steele Walker, Kyler Murray and Cade Cavalli each had two hits in the game. DBU starting pitcher Kody Funderburk allowed five runs on 10 hits in five innings.
• St. Peter's lost its 43rd-straight game in a 21-1 loss to Pittsburgh down in Florida. Pitt's Chris Cappas, Liam Sabino and Caleb Parry each knocked in four runs a piece for the Panthers.
• Fresh off a strong weekend at the Frisco College Classic, Louisiana Tech continued its impressive ways with an 8-0 win over Grambling. La Tech starting pitcher Tyler Follis was terrific against Grambling, striking out weight, walking just two and allowing three hits in six shutout innings.
• No. 12 Clemson scored four runs in the seventh inning to take control in a 6-3 win over Wofford. Carson Spiers was key out of the Clemson bullpen with 3.2 shutout innings, while Justin Hawkins knocked in two runs and Logan Davidson hit his second home run.
• No. 11 UCLA continued its red-hot ways with a 12-1 win over Loyola Marymount at home. Jeremy Ydens and Jake Hirabayashi each had three hits and knocked in a pair of runs, while Jack Stronach had two hits and three RBIs and Daniel Amaral had two hits and two RBIs. Sophomore righthander Ryan Garcia had a strong start, striking out nine, walking one and allowing a run on two hits in six innings … On a side note, LMU is now an ugly 3-10.
Join the Discussion