Beckwith's Coastal Legacy Gets Even Better
College World Series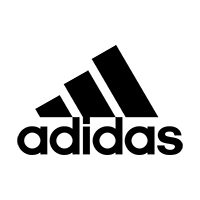 ---
OMAHA — Andrew Beckwith's College World Series legacy went to another level Friday night, as Coastal Carolina defeated TCU 4-1 to stay alive in the tournament, now just a win away from reaching the CWS Championship Series in its first trip to Omaha.
Beckwith dazzled observers almost a week ago when he started against top-seeded Florida. In that contest, the funky-armed righthander struck out seven, didn't walk anyone and allowed just a run on seven hits in a complete game performance to lead his team to a 2-1 victory and to put them in the winner's bracket. Amazingly, he accomplished that feat with just 98 pitches, 71 of them for strikes.
The gritty 6-foot, 180-pound, junior righthander took his game to another level against the Horned Frogs. Though it wasn't a particularly efficient performance — he needed 137 pitches — Beckwith showed filthy stuff at times and settled into a rhythm after the Horned Frogs put some good swings on him early in the contest.
It was truly a performance to remember, and one that Coastal head coach Gary Gilmore will remember for a long time, especially if the Chanticleers can win Saturday and advance to the title series.
"It was a very well pitched game on both sides. Ten hits total, and Andrew was absolutely incredible. I can't say enough about him," Gilmore said. "I think I would have had to hit him with a brick or whatever to get him to come out of the game. I was trying to take him out of the eighth. He wouldn't come out. I didn't want to see him out in the ninth, and he just wasn't going to have any part of it.
"He's a unique young man, and what he did tonight was incredible," he continued. "And we were fortunate enough to get a couple hits here and there and execute enough and to live for another game tomorrow."
Beckwith didn't navigate the game completely void of trouble. The Horned Frogs threatened to put up some runs in the first inning. After the righty walked Austen Wade to begin the game, Evan Skoug tomahawked a one-out single into right field before herculean first baseman Luken Baker walked to the plate. Baker had been an absolute terror for opposing pitchers in this CWS thus far, but Beckwith wasn't fazed. He induced a 5-4-3 double play to get out of the tight situation and was very sharp the rest of the way despite the fact the Frogs did get some good swings off him. He sat in the mid-80s and even up to 88 with his fastball at times, while when he dropped down his slot, he was 69-70 mph with his changeup, while also showing excellent feel for a slider.
Andrew Beckwith and Gary Gilmore share a moment after Beckwith's second complete game of the CWS (Eric Sorenson)
"It's baseball. I hate to say it's anything more than that. That's part of the game. And, shoot, we had better swings I thought at times today than we did the other day. We had bases loaded, nobody out twice, what, got three runs out of it and had a lot of bad swings," TCU coach Jim Schlossnagle said. "But, you know, they kicked the ball and they walked us in, and that's — it's a messed up sport, man. That's why it's awesome and that's why it will drive you crazy when you're on this end of it."
"Again, we did have some good swings on him, but we had a lot of bad swings, too. He had us off balance, and that's what he does. And for four years I got to watch Preston Morrison do that," he continued. "And tonight — Preston never came up like Beckwith does, but there's a lot of things they do there that are very similar. It didn't feel very good to be on the other end, I can promise you. But he needs to be credited for this whole deal."
Beckwith seemed to get better as the game progressed, going primarily submariner in the middle frames and doing a terrific job of keeping the Frogs off balance. He gave up a one-out double in the second inning, but was near flawless for almost the rest of the way, retiring 13-straight hitters before TCU two-hole hitter Cam Warner smacked a single to lead off the seventh. And even then, Beckwith, who oozed with confidence throughout the night, got out of that potential jam with a fly out to right field and a pair of strikeouts on sliders.
He faced some trouble again in the eighth inning. With his pitch count rapidly increasing and Gilmore continuously looking up at the scoreboard to see that rising number, TCU appeared to be in some business after Dane Steinhagen's two-out home run over the left field fence and Ryan Merrill's single. Though Beckwith needed just one more out to get out of the jam, Gilmore considered pulling the trigger and bringing in a reliever. Beckwith wasn't going to let that happen. He insisted to his coaches that he was fine and that he had the situation all under control.
And, he did. Beckwith got out of the inning with a Connor Wanhanen groundout and closed out the contest in style in the ninth inning despite a mini-TCU threat. Beckwith finished the game striking out five, walking one and allowing just a run on six hits in the complete game performance, dropping his season earned-run average to 1.94.
"I just felt like I had all my pitches. I pounded the strike zone. Loaded the strike zone. I think the one today, the home run, I think it just ran up on me, ran up on his hands. But he got the barrel out on it," Beckwith said. "So I just pounding the strike zone. Letting my defense work. I think today I had the same amount of ground balls as I had, but they were fly balls today. So I guess they just had a different approach than Florida did."
For the past couple of weeks, TCU's offensive surges have been predicated on getting Baker to deliver a key hit. He smacked a key three-run homer against Texas Tech to start the CWS, while he was terrific yet again in the first meeting between the Frogs and Chanticleers. Tonight, though, he wasn't in a comfort zone, and went 0-for-4 with a strikeout. Coincidentally, the Frogs were unable to get into an offensive rhythm.
Andrew Beckwith flung a mighty stone at the Frogs, with a complete game six-hitter and giving up just one run.
That's all thanks to Beckwith, who continues to leave a lasting legacy in this CWS. Though Gilmore will most certainly have his detractors for letting Beckwith pitch a complete game with such a lofty pitch count, the righties' pure grit is worth more of a mention at the moment. Beckwith finished the game with 137 pitches, and threw a whopping 101 strikeouts. That's the most strikes thrown in a CWS game in the modern era of college baseball (2001-current), and his total pitch count is the fourth most from 2001 until now, sitting behind Nebraska's Shane Komine (138), Cal State Fullerton's Ricky Romero (139) and most infamously, Jason Windsor (145), who was ridiculously good in the 2014 CWS, which resulted in a Fullerton national title.
No one yet knows just how lasting Andrew Beckwith's legacy will be in Coastal Carolina's rich baseball history, but with his performance against the Frogs, his club, this program, and Gary Gilmore are close enough to a national title they can almost smell it.
That in itself was reason enough for the righty to leave it all out on the field on this night.
Join the Discussion