TCU's Pitching Becomes Strength Again
College World Series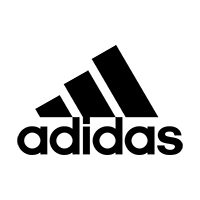 ---
OMAHA — Ever since the fall, TCU coach Jim Schlossnagle has been blunt about the composition of his roster. He said repeatedly over the course of this season that this might be the most talented group of position players he has coached at TCU, but it was natural for the pitching staff to regress after losing the entire weekend rotation and top two bullpen arms from last year's Omaha club. As recently as late April, when the Frogs lost a series at Oklahoma State, Schlossnagle said, "We've just got to get our pitching right."
"We're a better pitching club than we've shown to this point, but we're not elite," he said in Stillwater. "So we need to swing it until we get to the postseason, then we'll have to put it all together."
And that's exactly what the Frogs have done, in remarkable fashion. A TCU team that was supposed to be light on pitching has managed to hold three of the nation's most explosive offenses — Texas A&M, Texas Tech and Coastal Carolina — to just seven runs in four victories in super regionals and the College World Series. After beating the Red Raiders 5-3 in their CWS opener, the Frogs stifled the Chanticleers in a 6-1 win Tuesday that propelled them to Omaha's final four for the second straight year, and the third time since 2010. But this is the first time TCU has gone 2-0 in Omaha, and a big reason the Frogs are in the bracket's catbird seat is the stellar work of a pitching staff that has been overlooked for most of the season.
On Tuesday, junior righthander Brian Howard turned in 5 2/3 innings of one-run ball, marking his fourth straight excellent outing. And his roommate of three years, redshirt sophomore lefthander Ryan Burnett, took it the rest of the way, retiring all 10 batters he faced to earn a dominating save.
That duo was supposed to be a huge part of TCU's foundation when they arrived on campus in the fall of 2013. Along with lefthander Tyler Alexander, Howard and Burnett were regarded as future cornerstones of the TCU rotation.
"We were talking in the office that you might have five future first-rounders with Brandon Finnegan, Alex Young, Riley Ferrell, Mitchell Traver and Tyler Alexander," former TCU recruiting coordinator Tony Vitello said that October. "But we joked that Burnett might be the best pitcher of all of them … He's the one I'm really excited to see what kind of numbers he can put up."
But injuries derailed Burnett each of those first two seasons. He threw just 8.1 innings as a freshman before a shoulder injury shut him down, and he threw 12.1 innings as a sophomore before coming down with an elbow injury that required surgery. Meanwhile, Howard threw 13 innings as a freshman and 46 as a sophomore (mostly in relief), but the 6-foot-9 beanpole lacked the physicality to maintain his stuff multiple times through the order in a starting role. TCU pitching coach Kirk Saarloos said Tuesday that the Frogs challenged Howard to put on 20 pounds before his junior year in order to improve his endurance, and he met that challenge. As a result, he has been able to make 17 starts this year, and he has peaked at the end of the season, in large part thanks to the development of his curveball.
With his height, Howard has good angle and extension that helps his 87-89 mph fastball play up, and he has had plenty of success with his 83-85 mph cutter over the last year and a half. Saarloos said the cutter is his bread and butter pitch, but he didn't have great feel for the pitch on Tuesday — which made it all the more important for him to get outs with his big-breaking mid-70s curve. The Chanticleers repeatedly chased that pitch out of the zone on Tuesday, but it's only been that kind of a weapon for him over the last month or so.
"The big thing is his curveball, where we can slow bats down, we can get guys to swing and miss with that pitch," Saarloos said. "It was the regional game where he came out there, we kind of jumped in his face a little bit in terms of telling him to get after it with that breaking ball. From that point forward, he's thrown that breaking ball with conviction, and that's why he's getting swings and misses. So I think it's really the last two or three weeks is where that pitch has really come along, and all it is is the mentality of how he's throwing it. I tell him, 'You're going to throw enough fastballs and cutters for strikes, I don't need that thing to be a strike, don't try to flip it in there. I want that thing to be firm and throw it with aggression. If it's a strike, it's a strike; if it's a ball, it's a ball.' I think that's why in the last three outings, you've seen pretty good numbers for Brian."
Howard held Arizona State to just one run over eight innings in the regional, then limited Texas A&M to one unearned run on two hits over seven stellar innings in the super. So he had plenty of confidence heading into Omaha, and the Frogs had plenty of confidence in him. Along with the emergence of freshman Jared Janczak and the return of Traver from injury, Howard's development has given TCU a rotation that is pitching just as well at the most important time of the year as the more heralded staffs that preceded this one.
"I've had a little bit of that chip on my shoulder a little bit throughout the year — everyone said we lost everything," Howard said. "And I've been on the last two teams. I know I didn't have a huge role, but that's just part of baseball. You're going to lose guys like Preston Morrison and Trey Teakell and Riley Ferrell, and you've got to figure out how you're going to bounce back. I've said this before, and not to take anything away from my first two trips to Omaha, but this has been my favorite, because no one expected us to be here except for us … Because there was a point this year where things did not look good for the Horned Frogs. But we had an idea of where we wanted to be and how we were going to get there, especially as a pitching staff, because that offense has been electric all year.
"And a lot of the things that were said around us were kind of an excuse about, how were we going to be as good as we were last year when you look at who we lost? We lost arguably the greatest pitcher in college baseball history in Preston Morrison, and Trey Teakell who was lights-out, and Alex Young who was the 42nd overall draft pick — I mean, you can go on and on. And that was a little bit of a crutch for us. We were using it to say, 'Well, how can you expect us to be as good as we were the last two years without those guys?' We actually had a meeting where that came out and we said, 'Why are we comparing ourselves to last year when this year's all that matters?' Some of the guys have stepped up, and the ball started rolling our way when we had a better attitude and started playing better baseball, and it started with the pitching staff."
Howard said he remembered the exact moment when the pitching staff decided, enough is enough. The pivotal moment occurred after the Frogs lost the first two games of a series at Baylor in mid-May.
"We were pretty much fed up with the way we were pitching," Howard said. "It was timid, and there was no aggression, and we decided to go out there and take our game plan to someone else. And we've been doing a really good job of that the last couple weeks, and all we need to worry about now is doing it again on Friday and then seeing where it takes us."
Schlossnagle also identified that Baylor series as a turning point.
"I remember the next day, we normally go over the scouting report, and I walked in and said, 'We're not doing that today. This is way more about us and how we play, and this is going to define us one way or the other. Everybody has their story, and we have a chance to write a story and have this be part of it,'" Schlossnagle said.
The Frogs salvaged that series finale against Baylor, and they have won 16 of their last 18 games since that day. The rotation has stabilized, but so has the bullpen, where freshman Durbin Feltman has been a rock at the back of the bullpen all season, and Burnett has become the go-to lefty.
That that's remarkable in itself, because Burnett has been pitching all spring with a torn ACL that will require surgery after this season. The injury happened at the end of fall practice, and he has been pitching with a knee brace on his left (plant) leg.
TCU lefthander Ryan Burnett (Mandy Sorenson)
Coming out of high school, Burnett was a highly touted prospect who could hold low-90s velocity for six or seven innings with ease. Pitching on a bad knee, he worked at 87-89 mph on Tuesday, but he located to both sides and mixed in his curveball and changeup enough to keep the Chants guessing. Schlossnagle and Howard could barely contain their heartfelt excitement for Burnett to have this moment on this stage, especially after he endured the heartache of missing the last two Omaha runs. Howard said that as excited as Burnett was for his teammates over the last two seasons, it was obvious that it pained him that he couldn't contribute, and Howard couldn't help but try to suppress his own excitement when he returned home to see his injured teammate.
"Then the beginning of this year with his knee, it was almost like, is he walking under ladders or chasing black cats around?" Saarloos said. "So it was pretty neat to see him, this is the first time he's traveled to the College World Series, to get a one-pitch win (Sunday), then go 10-up, 10-down and get a save."
After Burnett injured his knee in December, he simply refused to spend another spring watching from the sidelines.
"He said, 'I don't care, I'm going to find a way.' He was not going to do anything to sit out again," Saarloos said. "So he plays with a brace on. He had one little hiccup at the beginning of the year where he tried to field a ground ball and it kind of buckled on him, it scared him more than anything. But now his hard work and dedication is paying off, and we really needed that tonight."
Hard work and dedication has paid off for this entire pitching staff, which has managed to defy expectations and perform at the kind of elite level TCU has come to expect from its arms. Combine that pitching with an offense that has continued to produce even in the pitcher's haven of TD Ameritrade Park, and it's no wonder the Horned Frogs are just one win away from their first-ever trip to the CWS Finals.
Join the Discussion