LSU Goes Streaking Into Omaha
Columns

---
BATON ROUGE, La. – At LSU, the College World Series isn't just discussed year-around, it is an expectation. That is what made last season's super regional loss to Coastal Carolina so demoralizing. This season, after a similar regular season put them in the same position again, the Tigers were not denied with a 14-4 series clinching win over Mississippi State.
"Well, I just have one thing to say," said LSU coach Paul Mainieri. "Omaha get ready, because here come the Tigers. LSU nation is going to go up to Omaha, and we're going to enjoy ourselves. Hopefully, we're going to be there quite a while."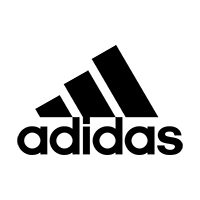 LSU outlasted the Bulldogs in a game that started at 8:36 p.m., featured a 31 minute rain delay, an additional 28 minute ninth inning rain delay, 11 pitchers, 13 walks and three hit batters, and wrapped up after 1:30 a.m. local time. Many of the LSU fans stayed throughout and participated as the players took a victory lap around the stadium that lasted until after 2 a.m.
"I have waited my entire baseball life for this moment to experience that dog pile in a super regional," said LSU shortstop Kramer Robertson who led the Tigers with three hits. "I could wait through a couple of rain delays. No problem."
Remember back in April when LSU was scuffling? The Tigers had dropped a pair of series to Florida and Texas A&M. They would also drop a series to Kentucky later in the month and pair of midweek games to Tulane. And while they were talented, they were not playing at an Omaha level.
Fast forward to now and they have lost just one game since May 6, culminating in a perfect run through the SEC tournament, the Baton Rouge Regional and this weekend with a clean sweep of Mississippi State in a super regional. They have now won 16 consecutive games.
"We've always known that everybody expected us to go to Omaha, and I know sometimes at various points along the way, some people doubted that maybe we could do it," said Mainieri. "But we never lost hope, and we never lost belief that we had a team that was capable of doing it. I think what we're doing now is what we're supposed to be doing.
"I think it has been about a month now since they last lost a game," Mississippi State coach Andy Cannizaro said of LSU. "They are an outstanding club. The train is rolling. I anticipate those guys are going to go to Omaha and win a national championship. I think they have the most dynamic lineup in the country. Everybody is playing at a high level right now. They have outstanding starting pitching. Their bullpen is outstanding as well. One through nine in the lineup guys they just put so much pressure on you. They don't ever stop coming. It's just one after the other. So congrats to those guys."
LSU used a six run fifth inning to break open a tight game as Mississippi State pitchers handed out free passes and Mike Papierski followed with a bases loaded double. Add in a couple more hits and an error and the game had turned on its side.
Neither starter turned in the effort that was expected. Jacob Billingsley got the start for the Bulldogs but could not find the success he had last Monday in an elimination game against Southern Miss. In that game, the righthander pitched a complete game, six hitter and only allowed a run in an 8-1 victory. But Sunday night in Baton Rouge, he didn't retire a batter.
Mississippi State rolled through pitchers in the early innings as Trey Jolly, Trysten Barlow and Denver McQuary followed Billingsley before Cole Gordon took over in the fifth. After a rocky beginning where he struggled to fill the zone, Gordon found a groove and retired ten in a row. He eventually tired and LSU mounted another five runs in the ninth. In the end, the Bulldogs used eight pitchers from their shallow staff.
"It is what it is," said Cannizaro. "There are no excuses. I don't want to say we ran out of arms. I'd say we weren't able to get it done tonight.
"Our guys have unbelievable ability to fight and persevere. Our season is over and is a sad day, but I can't speak highly enough about them. We were picked to finish somewhere near the bottom of the SEC. Nobody gave us any credit or expected us to be here this weekend."
LSU players celebrate with their fans at 2 AM Monday morning
While MSU's Billingsley was unproven in this situation, LSU senior lefty Jared Poche had plenty of experience to rely on. Poche got the ball for the Tigers in what was his last start in front of the home fans. In a start against the Bulldogs in Starkville May 19, Poche went five innings and allowed four runs. Sunday night he only lasted 2.1 innings and again allowed four runs. His control left him in a third inning that saw him walk four batters and find barrels when he caught the zone.
"I thought Jared was extremely sharp in the first two innings and I thought it was going to be his night," said Mainieri. "In the third inning he lost the feel for his pitches. He was getting frustrated which is uncharacteristic for him. I didn't want to take him out but I had to do what is best for the team."
The Bulldogs scored four runs in the fourth inning off Poche and had three of their five total hits in the inning. Harrison Bragg, who had two of the team's hits, had the big blow with a two-run home run. After Poche walked the bases loaded, Jake Mangum and Elijah MacNamee each had RBI singles. That was it as LSU reliever Caleb Gilbert bottled up MSU from that point. The righthander retired fifteen in a row from the fourth through the eighth.
For Mississippi State, it was a frustrating end to a wonderful season. The Bulldogs overcame losing eight pitchers to injury to win forty games. They just could not solve the LSU riddle, losing all five against Cannizaro's former club this season.
"If you are going to become the best program in college baseball, LSU is the one you have to go through," said Cannizaro. "Look at all the national championships on the Intimidator out there. We look forward to competing against these guys for many years to come. At some point in my adult life, I will figure out a way to beat them.
"Our goal is to do every single thing in our power and in my power to bring the first national championship here at Mississippi State University," he continued. "There are so many great players and coaches that have come before all of us sitting on this stage and we want to represent those guys every single day and do everything we can to continue to do everything we can to win the SEC and win that first national championship."
This year, it is LSU that continues its quest for a seventh CWS title.  The Tigers head into next weekend playing as well as anyone in the country and will face Florida State in the opener either Saturday or Sunday. Their bracket mates include top ranked Oregon State and Cal State Fullerton. The other bracket includes Louisville, Texas A&M, TCU and the winner of Florida/Wake Forest – a series preempted by rain that will resume on Monday at 1 p.m. ET.
A couple of months ago, some were wondering if LSU would win enough games to host a regional. Not only did they exceed those expectations, the program is back in the CWS for the 18th time in 31 seasons. Look out Omaha, here come the Tigers.
Join the Discussion