D1 Digest: Friday, April 14
Featured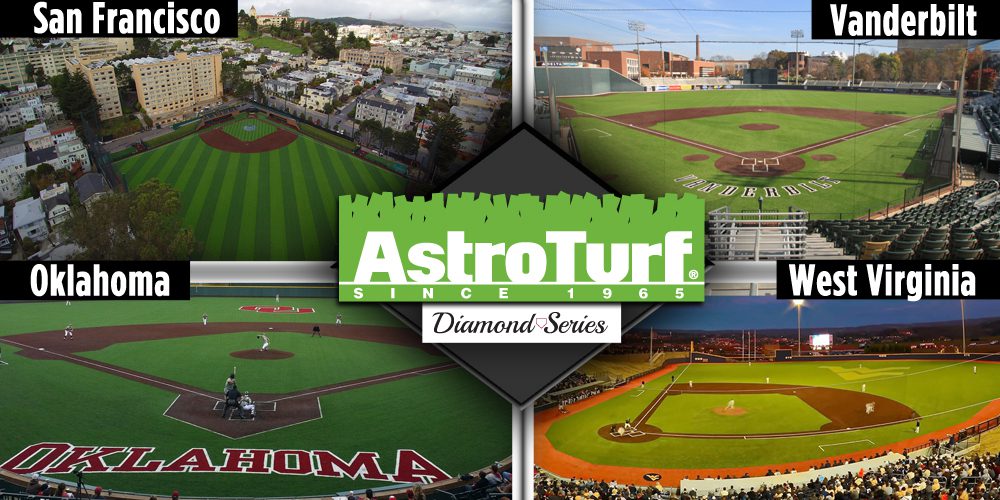 ---
Friday's Coverage
• Kendall Rogers on Michigan's Strong Impression
• Aaron Fitt on Vanderbilt's Kyle Wright
• Latest RPI Nitty Gritty
---
Kendall Rogers' Five
1. Team of the day
— West Virginia ends TCU's 13-game winning streak
The Mountaineers certainly have a flare for the dramatic. WVU carried a 4-1 lead over red-hot TCU into the ninth inning, but a few walks and key hits later, the game was tied 4-4 going to the bottom of the inning. But fear not, the Mountaineers had it all under control as Ivan Gonzalez hit a walk-off sacrifice fly to win the game 6-5. WVU's Kyle Davis had a pair of hits, one a double, to lead Randy Mazey's offense, while righthander B.J. Myers put together a quality start, striking out six, walking one and allowing three runs (two earned) on six hits in 8.1 innings. On the other side, TCU righthander Jared Janczak was just OK, striking out six, walking two and allowing four runs on six hits in 4.2 innings. WVU now must feel very good entering the second game of the series with righty Michael Grove on the mound. Can the Mountaineers make the ultimate statement on Saturday? We'll soon find out.
You don't want to miss the highlights from a walk-off, upset win against No. 3 TCU: ?#HailWV pic.twitter.com/HaUm8lb0Qh

— WVU Baseball (@WVUBaseball) April 15, 2017
2. Oregon State bounces back from series opener
You always wonder how teams will bounce back after losing a lengthy winning streak. For Beavers, they lost a 23-game winning streak with a series-opening loss to Washington. However, the Beavers showed intestinal fortitude with their response on Friday, beating the Huskies 5-2 behind more strong pitching. OSU righthander Bryce Fehmel put together a quality start, striking out five, walking two and allowing a run on six hits in 6.2 innings, while the bullpen also took care of business with Mitch Hickey striking out two in an inning of work and youngster Jake Mulholland closing things out in style. For UW, it was behind the eight ball early in this one as starting pitcher Leo Nierenberg allowed a run and four hits in just 1.2 innings. OSU's offense received a big boost from nine-hole hitter Adley Rutschman, who had three hits, while KJ Harrison, Christian Donahue and Michael Gretler each had two hits.
A quick look at the highlights from today's 5-2 win.#GoBeavs pic.twitter.com/3EJaRls2Vc

— Oregon State Baseball (@BeaverBaseball) April 15, 2017
3. Ole Miss rebounds against LSU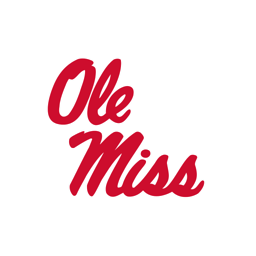 You know, we talked in the previous bullet about Oregon State bouncing back from a close, but gut-wrenching loss to UW in the series opener, but how about Mike Bianco's Rebels? Imagine going on the road, facing a rival and getting obliterated 15-2 by LSU in the series opener. Then, you must turn around and face LSU's Jared Poche. That seems like a rather tall task, but the Rebels weren't scared. The Rebels evened the important three-game series with a 4-1 win, which included a brilliant catch by center fielder Ryan Olenek in the ninth inning. Ole Miss lefthander David Parkinson put together a strong start in the win, striking out three, not walking anyone and allowing just a run on six hits in 6.1 innings, while the bullpen did a solid job, too, with Will Ethridge and Dallas Woolfolk leading the way. Tate Blackman led the Ole Miss offense with a pair of homers, while for LSU, Poche struck out nine, walked one and allowed four runs on five hits in seven innings. It's a huge if, but the Rebels have a chance to win their first series in Baton Rouge since 1982.
4. Baylor wins first Big 12 series – walks off Texas
Let's be honest, second-year BU coach Steve Rodriguez would've loved to get a Big 12 series win before his club's fourth conference series. However, getting the first against Texas with a walk-off, 4-3 win on Friday night is neat, too. The RPI metrics have loved the Bears even with their struggles the past few weeks, and perhaps the series-clinching win over the Longhorns is the turning point back in a positive direction. Baylor spent some of the game stymied by Texas' pitching staff, as Longhorns righty Morgan Cooper struck out five, walked four and allowed three hits in five shutout innings, while the issues came from the bullpen with Blair Henley allowing three runs in two innings and Beau Ridgeway walking two in the ninth to help the Bears get into position for the Kam Esthay walk-off RBI single. Esthay led the Bears with a pair of hits, while seven others recorded a hit in the game. Let's see how BU performs moving forward.
.@VoiceofBears calls Kameron Esthay's walk-off single to give Baylor 4-3 win v Texas. BU has now won 4 of last 6 series v UT. #SicEm ⚾️ pic.twitter.com/GgIch4OmgV

— Baylor Baseball (@BaylorBaseball) April 15, 2017
5. Upset of the day: Tennessee knocks off Auburn
Could the Volunteers possibly be finding their way in the rugged Southeastern Conference? It's possible. The Vols made a statement last week by hitting the road and taking a series from Florida. And though they dropped the series opener to Auburn this weekend, the Vols fought back on Friday with a 5-4 walk-off win in the 10th inning as Andre Lipcius hit a sacrifice fly. Third baseman Jordan Rodgers led the Vols with three hits, while Justin Ammons and Benito Santiago each had two hits. Another big key was reliever Jon Lipinski, who struck out five and didn't walk anyone in 2.1 innings. Meanwhile, Auburn wasted a high-quality start from righty Keegan Thompson, who struck out five, didn't walk anyone and allowed a run on seven hits in six innings.
WALK OFF ON ROCKY TOP!

Final: @Vol_Baseball 5, No. 13 Auburn 4 in 10 innings. https://t.co/8vKpOiRCe6

— SEC Network (@SECNetwork) April 15, 2017
 Aaron Fitt's Five
1. Mississippi State hands Schmidt his first loss
There are just two series this weekend between teams ranked in the D1Baseball Top 25. The home team has held serve in one of them — No. 13 Michigan won the first two games of its series against No. 18 Oklahoma, as Kendall Rogers wrote. But the road team drew first blood in the other series, as No. 21 Mississippi State took its series opener at No. 14 South Carolina 7-4 on Friday night.
The Bulldogs entered the weekend tied atop the SEC's overall standings at 8-4, coming off three straight series wins. They stayed hot on Friday by jumping on South Carolina ace Clarke Schmidt for five runs over the first two innings. Superstar slugger Brent Rooker put Mississippi State ahead for good with a solo homer in the first — his 16th long ball of the year — and the Bulldogs tacked on four more (three of them unearned) in the second, highlighted by two-run singles from Hunter Stovall and Ryan Gridley. Schmidt buckled down thereafter, finishing with 11 strikeouts over eight innings of work, but MSU ace Konnor Pilkington (6 IP, 6 H, 4 R, 2 ER, 1 BB, 7 K) held the Gamecocks scoreless until the seventh, then they scored four runs to cut the MSU lead to one. That was as close as the Gamecocks would get, as Riley Self and Spencer Price combined to work three innings of scoreless relief, and South Carolina made two more errors in the ninth to help the Bulldogs score a pair of insurance runs.
2. Even Steven in Pac-12 showdowns
As Kendall noted above, Oregon State evened up its series at Washington, but that wasn't the only big Pac-12 series to be leveled on Friday. Stanford bounced back from its Thursday loss against UCLA with a 5-3 win, as Colton Hock (3.1 IP, 1 H, 0 R) earned the victory in relief of a solid Andrew Summerville (5.2 IP, 8 H, 3 ER, 1 BB, 5 K). Freshman Andrew Daschbach had two hits and an RBI to lead the offense for No. 17 Stanford, which climbed to 5-6 in the Pac and certainly needs to find a way to win this series at home.
And No. 7 Arizona rebounded from Thursday's loss to Oregon with a 5-4 win Friday. The Wildcats scored a pair of runs in the first in support of JC Cloney (6 IP, 7 H, 3 ER, 1 BB, 5 K), and they never looked back. They added three more crucial insurance runs in the fifth, highlighted by Nick Quintana's two-run single.
3. Bukauskas bounces back
It was a festive day in Chapel Hill, where tennis' royal couple Andre Agassi and Steffi Graf were on hand and newly minted North Carolina basketball folk hero Luke Maye threw out the ceremonial first pitch before the Tar Heels' game against rival NC State. When the game started, UNC ace J.B. Bukauskas returned to form after his lone rocky start of the season a week ago in a no-decision at Boston College.
Bukauskas fired seven innings of one-run ball, allowing just four hits and two walks while fanning six to lead UNC to a series-opening 7-2 win. Logan Warmoth went 4-for-4 to lead the UNC offense, which got two-run homers from Kyle Datres and Cody Roberts to take control of the game in the late innings.
4. Southern Miss throttles Rice
Southern Miss reinforced its status as the Conference USA favorite by smacking down former C-USA heavyweight Rice 15-4 in Friday's series opener. The Golden Eagles improved to 11-2 in the league, one game ahead of Florida Atlantic — while last-place Rice fell to 3-10. Dylan Burdeaux (3-for-5, 2 R, 3 RBI) paced USM's balanced 14-hit attack in support of Kirk McCarty (6.1 IP, 7 H, 4 ER, 0 BB, 8 K), who improved to 6-2. The game was actually competitive most of the way, as the Golden Eagles carried a 5-4 lead into the eighth inning — but then they scored 10 runs in the final two frames against the Rice bullpen. Rice pitchers issued 11 walks, while USM pitchers issued just one.
5. Kentucky's Hjelle bests Missouri's Houck
Kentucky and Missouri were the first-half darlings of the SEC East, but UK has been able to sustain its early success better than Mizzou in SEC play. The Wildcats earned a series-opening 5-2 win at Missouri on Friday, as Sean Hjelle struck out eight over seven shutout innings to beat likely first-rounder Tanner Houck (8 IP, 6 H, 5 r, 2 ER). Tristan Pompey had three hits in support of Hjelle, who improved to 5-2 on the year. The Wildcats improved to 9-4 in the SEC to open up a two-game lead in the East over second-place South Carolina, while Missouri fell to 6-7.
Join the Discussion