| | | | | | | | | | | | | | | | | | | | |
| --- | --- | --- | --- | --- | --- | --- | --- | --- | --- | --- | --- | --- | --- | --- | --- | --- | --- | --- | --- |
| Year | Team | POS | AVG | OBP | SLG | OPS | GP | AB | R | H | 2B | 3b | HR | RBI | HP | BB | SO | SB | CS |
| 2019 | | OF | .256 | .367 | .339 | .706 | 42 | 121 | 14 | 31 | 7 | 0 | 1 | 14 | 4 | 19 | 25 | 1 | 0 |
| 2021 | | | .250 | .342 | .402 | .744 | 50 | 164 | 24 | 41 | 13 | 0 | 4 | 22 | 2 | 22 | 46 | 0 | 0 |
| 2022 | UALR | OF | .354 | .429 | .657 | 1.086 | 45 | 175 | 39 | 62 | 18 | 1 | 11 | 46 | 4 | 19 | 30 | 1 | 1 |
Player Wire
Fall Report: Stetson
Stetson looks deeper in the lineup and on the mound than it was a year ago, giving the Hatters reason to hope they can return to the top of the Atlantic Sun Conference and make another postseason run.
2019 Conference Previews: Atlantic Sun
Coming off a 48-win season and a trip to super regionals, Stetson remains the team to beat in the Atlantic Sun, but Jacksonville, FGCU and Liberty look like formidable challengers.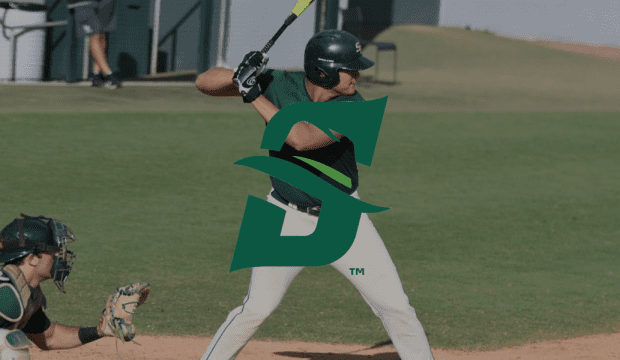 Fall Report: Stetson
Fresh off a 48-win campaign that ended in super regionals, Stetson has plenty of reason for excitement in 2019, with more offensive firepower and a talented, revamped pitching staff.